Description
Möchten Sie Ihre Ziele erreichen? Fühlen Sie als ob Ihnen etwas im Weg steht?
Um in der komplexen Arbeitswelt erfolgreich zu bestehen, bedarf es mehr als nur der Anwendung der traditionellen oder der kognitiven Intelligenz.
In diesem Workshop lernen Sie mehr über die Emotionale Intelligenz und wie Sie von Steigerung dieser profitieren können. Sie erhalten praktische Techniken, um mit eigenen Emotionen besser umgehen, den richtigen Fokus zu setzten und Stressniveau zu reduzieren. Sorgen Sie für mehr Gleichgewicht in Ihrem beruflichen als auch persönlichen Umfeld und lernen Sie den Schlüssel zum eigenen Erfolg kennen.
Die früheren Besucher konnten durch die Teilnahme an diesem Workshop das Selbstbewusstsein erhöhen, das Selbstmanagement verbessern und mit Kritik und Stress souveräner umzugehen.
Dieser Workshop ist nur für 30 Teilnehmer. Profitieren Sie von dieser Möglichkeit und registrieren Sie sich jetzt.
So steht Ihnen nicht mehr im Weg!
Waren Sie bereits auf meinen Seminaren?
Teilen Sie diese Nachricht mit den Freunden (Like and Share) und erreichen dabei etwas Gutes für sich selbst, für Ihre Freunde und für die Menschen, die diese Techniken erlernen möchten.
Vorteile der emotionalen Intelligenz nutzen: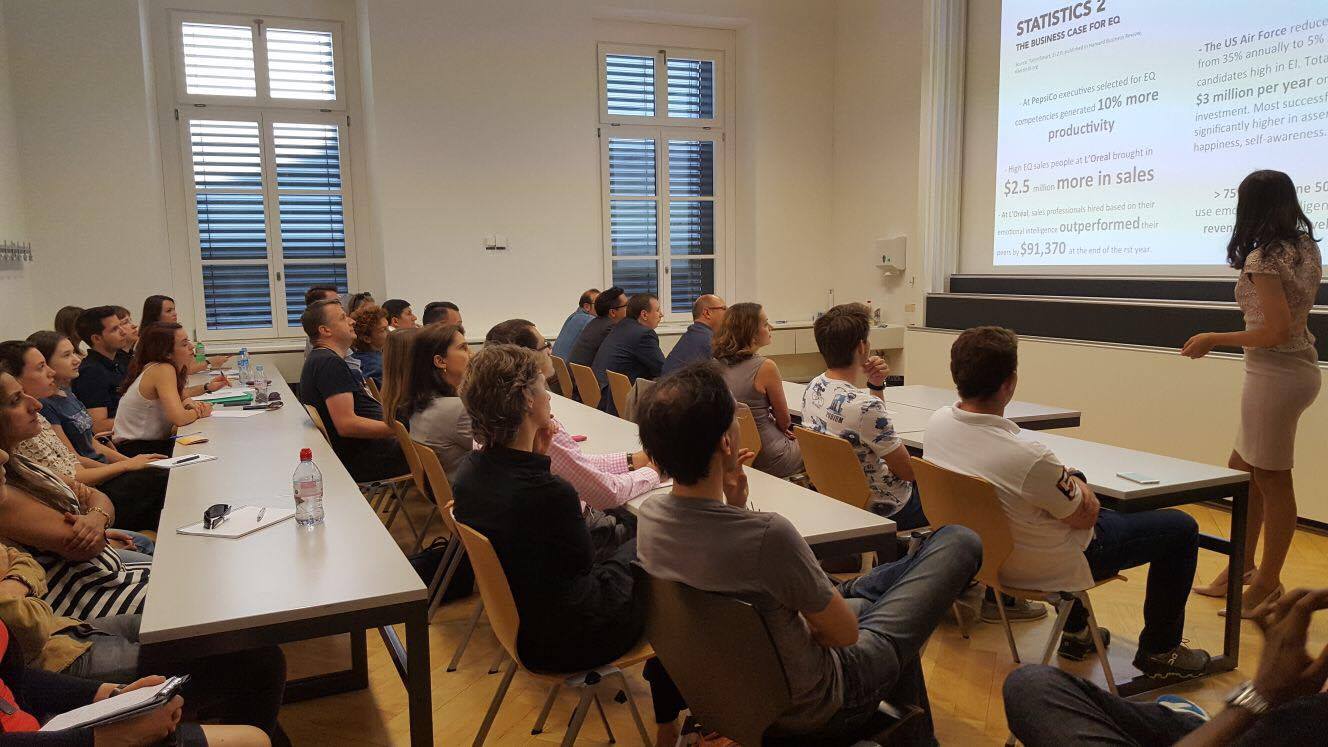 Praktische Techniken erlernen und üben: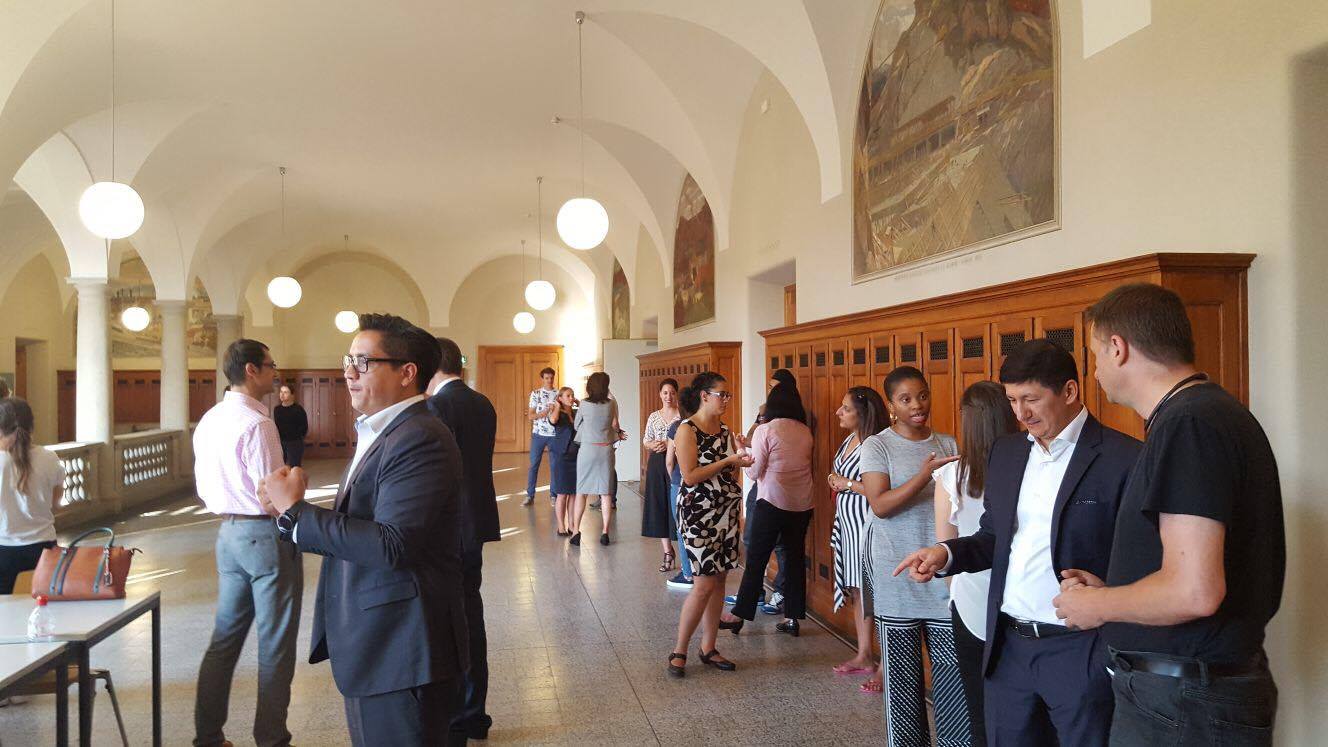 Was sagen die Teilnehmer?
Henning Günther Wind, LL.M. (Int. Tax)
Partner / Tax Lawyer (Steuerberater) at Ebner Stolz
"Anna is to the point though, and very clear in the message she is delivering. It made me more than once take a deep breath and think, "Wow, how could she know this, but now it starts to make total sense!" With a big smile and a lot of fun she was gently guiding us to the tools which can instantly be used and practiced by anyone and at any occasion."
Selim Sevinç
Pediatric Resident at Universitykinderspital Zurich
"I was surprised to learn that even though I successfully interact with dozens of people in my professional life on a daily basis I found many ways to improve."
Paola Terranova
Social Worker at AOZ
"I really would recommend her and her work! You just must try."
Creative. Designer. Fashion Consultant. Trend Forecasting & Digital Media Enthusiast.

"Dear Anna Korovatskaya, Thank you so much for a pleasant and inspiring workshop. I am so glad to have been part of it. I haven't stopped telling people about it since. Also thank you for sharing your presentation slides and photos. I really appreciate your connection on linked in and I look forward to attending more of your workshops in future. Best Regards, Chioma Blaser"

Michele Scolaro
Energy Science and Technology Student

"Thank you for the fantastic workshop! It was really interesting and I'm sure it will help me in the future! Thank you again! Michele"
Registrieren Sie sich jetzt.
anna@annakorovatskaya.com