Description

A programme for Individuals and leaders who want to be more insightful, intentional and purposeful in the way they manage themselves and others.
This course includes pre work evaluatiuon and globally accredited diagnostic followed by a full day in person group based learning plus post course one to one support to activate and sustain change.
Being the Change: Realise : Navigate : Perform
What's it all about?
In our world of complexity, change, and challenge we can often feel pressure to complete tasks whilst having to deal with people and processes that are unpredictable and inconsistent. Think, Feel, Act is a programme which recognises the need for simple and effective techniques that people can easily use to raise performance in meaningful ways. Emotions drive people and people drive perfomance.
Emotional Intelligence is widely accepted as a critical factor in sustainable success - you're 43 x more likely to score as a high performer if your emotional intelligence is above average. Act Positive frequently works with forward thinking organisations who recognise that Emotional Intelligence is a serious and complex skill that needs to be developed. The Art & Science of emotions is explored in this programme; competencies such as resilience, empathy and decision making are assessed and developed.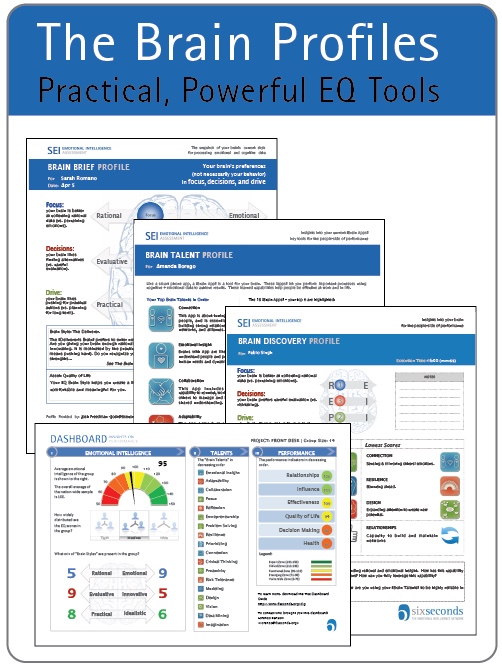 In this unique programme we'll take a fly on the wall look at how challenging situations can be an opportunity to engage and lead people performance with greater emotional Intelligence. Through the use of specially created film and live drama, we'll explore the intricate nature of emotional wellbeing and navigation of emotions. We'll take a close look at how people think, feel and act and consider how we can adjust and change emotional responses to get the best results.
You'll expereince creative ways to quickly engage individuals and teams emotionally

You'll understand more about the physiology of emotions

You'll discover more about yourself, including your emotional Intelligence and how to use it to navigate challenging and changing situations

You'll explore, rehearse and take away clear, practical strategies to use in a variety of people management contexts

You'll take away strategies to develop empathy, build resilience and increase confidence
Katharine Roff, CEO of Act Positive will be delivering this insightful and practical programme. Katharine is an experienced Learning and Development specialist and Certified Advanced Practitioner of Emotional Intelligence. She'll share a wealth of current knowledge and research in an informative, creative and practical way as well as facilitating experiential ways to get results with new skills.
What You'll Get
Full support which is tailored to your needs and level of expertise, to develop your communication and emotional insight. A diagnostic, one to one session and phone calls are part of how we enable you to implement what you're learning

A Creative approach that is meaningful and engaging to leverage motivation, develop empathy and build better connection in relationships

Models and methods to support better emotional resilience that are tried and tested in the real world

Opportunity to rehearse navigating emotions in a safe and supportive environment

Refreshments and lunch on the one day course

Workbook and other materials that support your ongoing personal development back in the workplace

A friendly welcome, an informal, interactive and fun course plus expert knowledge and facilitation throughout your development journey.
Use this course to
Gain insight to your style as a manager, leader or individual and understand your strengths and skills using a globally accredited diagnostic

Realise the potential of developed emotional intelligence to raise performance significantly

Understand the fundamental factors of emotions and how they help and hinder you

Become more intentional and puposeful in your work

Develop better relationships

Increase resilience to perform well despite challenge

Make better decisions

Navigate opportunity to achieve satisfaction
What to expect
Pre course preparation Online includes a simple diagnostic and self evaluation to provide insight to current skills and aptitude in emotional intelligence competencies.
On The Day - In Person
Part 1 - Realise
Your day begins with an introduction to emotional intellignce and the latest research in this growing area of study. You'll get simple yet effective models to develop understanding and begin to apply structured approaches to working with emotions. We will demonstrate creatively how subconscious patterns of emotions can lead to unintended outcomes and reduced efficacy; we'll consider how we can navigate emotions better to achieve intentional positive performance.
Part 2 - Navigate
As you develop your knowledge and appreciation of emotional Intelligence, you'll have the chance to observe a case study brought to life through film and live drama. The case study will explore the subtleties and meaning of behaviour on a cognitive and emotional level. You'll be able to gain insight to the various emotional responses of the characters in the unfolding story and help them manage better outcomes through navigating emotions. This experiential approach enables you to recognise competencies and develop your ability to articulate the skills of Emotional Intelligence to others.
Part 3 - Perform
In the third part of the day you'll be able to identify your own emotional comptencies and patterns, then practise new skills to assess their effectiveness. Reflecting on your reality, we'll identify a variety of situations for you to explore, together we'll create case studies and enable you to develop emotional Intelligence competencies in a safe and supportive environment.
You'll take away strategies that suit your style, a range of techniques that raise your performance and insight to the value of emotional intelligence between individuals, across teams and throughout the organisation.
Post course, you'll be offered one to one support to activate strategies and skills in the workplace; we don't just leave you to get on with it, we support you to implement and sustain change.
Please get in touch if you'd like to know more about how this programme could help you gain insight, be more intentional and more purposeful as a leader.
---