Event Information
Refund policy
Refunds up to 7 days before event
Become qualified in the EQ-i 2.0 & EQ 360 emotional intelligence assessments.
About this event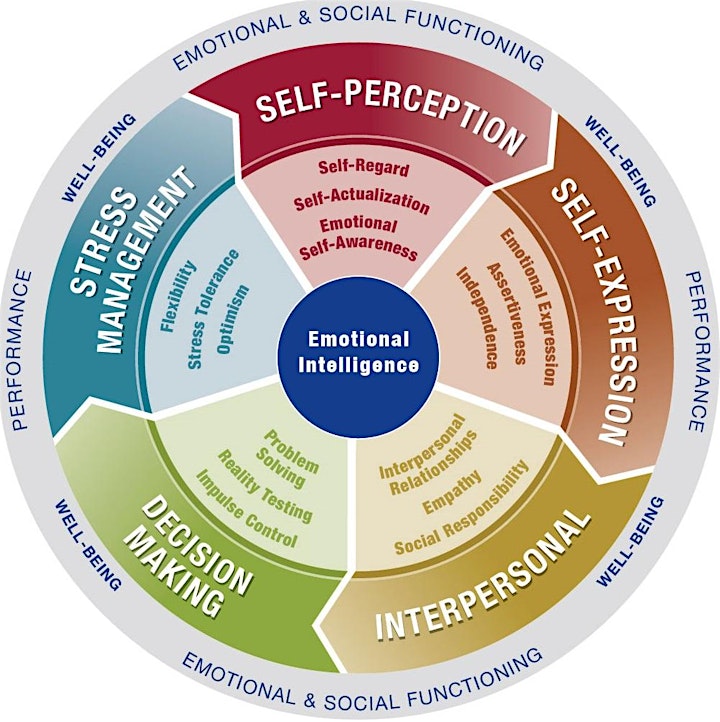 Psysoft is the UK's leading EQ-i 2.0 certification training provider, delivering the highest quality training so that you leave with the confidence to use these tools effectively. This 2 day workshop will develop your understanding of emotional intelligence and certify you in the EQ-i 2.0 & EQ 360 assessments.
The EQ-i 2.0 is the leading emotional intelligence assessment used in recruitment, coaching and leadership development. The EQ-i 2.0 provides an in-depth understanding of an individual's emotional functioning in five broad areas:
Self-perception, Self-expression, Interpersonal, Decision Making and Stress Management.
The EQ-i 2.0 is used within organisations:
to recruit highly emotionally intelligent individuals
to identify talent with the potential for promotion and to support their growth
to develop managers in people skills to support their technical competencies
to improve team performance
to support leadership development programmes with one-to-one coaching.
The EQ 360 assessment provides a more in-depth analysis by gathering information from an individual's work colleagues, manager and direct reports, resulting in a more complete 360-degree profile.
Benefits of becoming a qualified EQ-i 2.0 practitioner
There are many benefits of becoming qualified including:
gaining a widely-respected qualification in a scientifically-validated emotional intelligence assessment
developing expertise in understanding and developing individuals' emotional intelligence
eligibility to register with the British Psychological Society (BPS) (some additional work required)
acquiring International Coach Federation (ICF) CCE credits: 9.25 Core Competencies, 6.75 Resource Development
Full details on our website: EQ-i 2.0 & EQ 360 Certification
Date and time
Location
Refund policy
Refunds up to 7 days before event
Organiser of Emotional Intelligence: Online EQ-i 2.0 and EQ 360 Certification
Psysoft is an occupational psychology consultancy, specialising in the use of psychometric tests for the recruitment and development of talented people. We offer a range of training, assessment and development services, including online courses, certification workshops and bespoke assessment and selection packages.
 
We are a leading UK distributor of the EQ-i 2.0 and EQ 360 measures of emotional intelligence and run frequent certification workshops in London. We also provide BPS Occupational Test User qualifications in both Ability and Personality assessment.
To find out more, visit our website: https://www.psysoft.com
Or contact us at: admin@psysoft.com