Understanding our own emotions and that of others is the key to success and happiness in life.
About this event
Emotional Intelligence is the key to success and happiness in life.
Join us this Thursday at 6 PM for this popular workshop on developing emotional intelligence
Topic: Developing emotional intelligence
What is going to be covered
What is emotional intelligence and why it matters
How emotional intelligence can enable you to achieve top performance
How emotional intelligence enhances relationships and communication skills
Ways to develop emotional intelligence in daily life
How to have better relationships and communication with others
Building emotional intelligence at work
How this is going to help you:
Manage relationships with others more effectively.
Communicate more effectively
Make better decisions
Manage emotions such as stress and pressure
Motivate yourself to achieve better performance
Reduce anxiety
Speakers:
More about the speakers:
Marina Abel Smith
Trained and experienced in a wide variety of approaches and methods, including Neuro Linguistic Programming (NLP), Cognitive Behavioral Therapy (CBT) and performance and leadership coaching, Marina an active member of Ruby Think Tank and trustee of a charitable trust, as well as founder of Lead Yourself , which is dedicated to the achievement of happiness and peace of mind. Marina delivers talks, courses and workshops throughout London and the Southeast, on her passion which is how to overcome stress, anxiety and depression, and achieve vibrant happiness and mental/emotional wellbeing instead.
Dr Suraiya Zabeen
Zabeen is a materials scientist with a PhD in aerospace materials from the University of Manchester. She started her career in aerospace engineering, developing life improvement methods for aeoroengine parts by positive stress engineering. While researching on how materials behave under stress, she developed an intense interest in human stress response, positive psychology and overall wellbeing.
She is a qualified Neuro Linguistic Program (NLP) Practitioner, positive psychology coach who is committed to sharing these tools with others. She is the founder of Flourishing Life, which is a leadership and personal development training organization. Our mission is to build a flourishing workplace culture. We provide training and learning experiences. We are specialized in emotional intelligence, resilience, peak performance, stress management,e and effective self and team management.
Seats are limited so book early.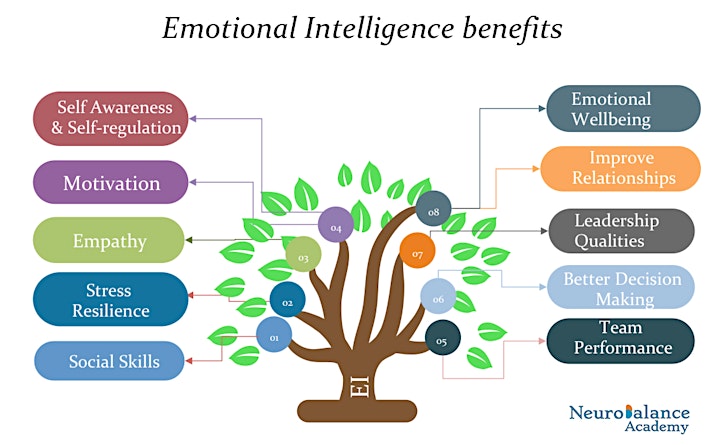 Organiser of Emotional Intelligence: Relationships to Stress, Health, and Well-being