Sales Have Ended
Ticket sales have ended
Time to purchase has run out - please start the booking process again.
Event Information
Refund policy
Refunds up to 7 days before event
Eventbrite's fee is nonrefundable.
Sales Have Ended
Ticket sales have ended
Time to purchase has run out - please start the booking process again.
Connecting with the systems that power and direct your life. Consultant Clinical Psychologist and Emotional Systems Expert, Dr Jess Bolton
About this event
Ready to...
Wake up to the powerful emotional systems driving your life?
Be more aware and attentive to your emotional experiences so they can lead you towards rather than away from yourself?
Have less 'this isn't like me' or 'I don't feel myself' in your life and more of 'this is who I am'?
Understand the symptoms you experience in the context of your emotional life and experiences, without getting labelled with a 'disorder' or mental health problem?
Effectively notice when you need to 'regulate' and when you need to 'activate' - practice staying in an emotional learning zone, so you don't go round and round in circles with your emotional learning?
Respectfully and creatively nudge your emotional learning edge so you can learn, grow, play and flow?
This is a five day webinar series, with an hour a day live with Dr Jess Bolton, and recordings shared soon afterwards. Each session builds on the last: this is an opportunity to learn and to practice. You will find out valuable information and use your present moment experience to help guide your understanding, all with your video camera and audio off. We use our background in psychology and psychotherapy to create playful, safe, connected experiences which will stay with you long after the event has passed.
Each day will build on the last and a workbook is provided as part of the course.
If you don't find this experience to be value for money, and you attend each day live, we will happily give you your money back.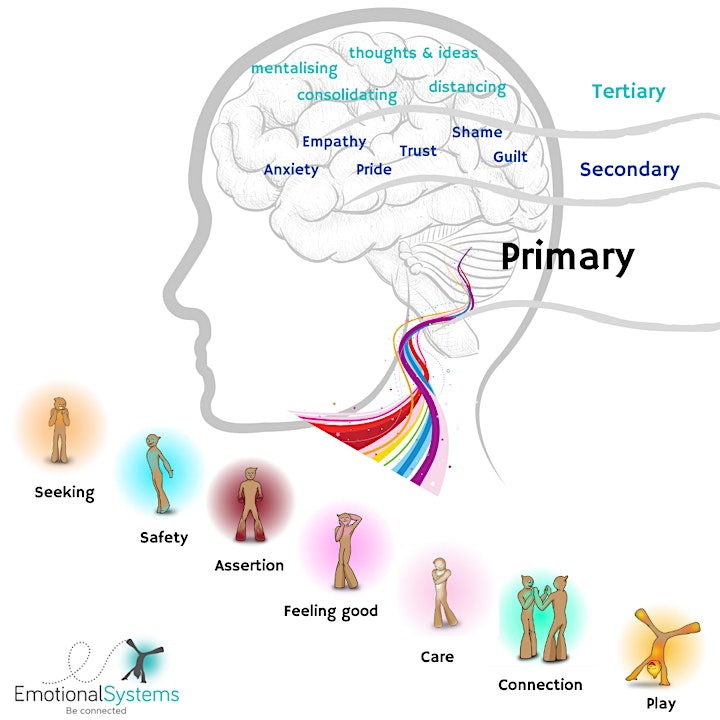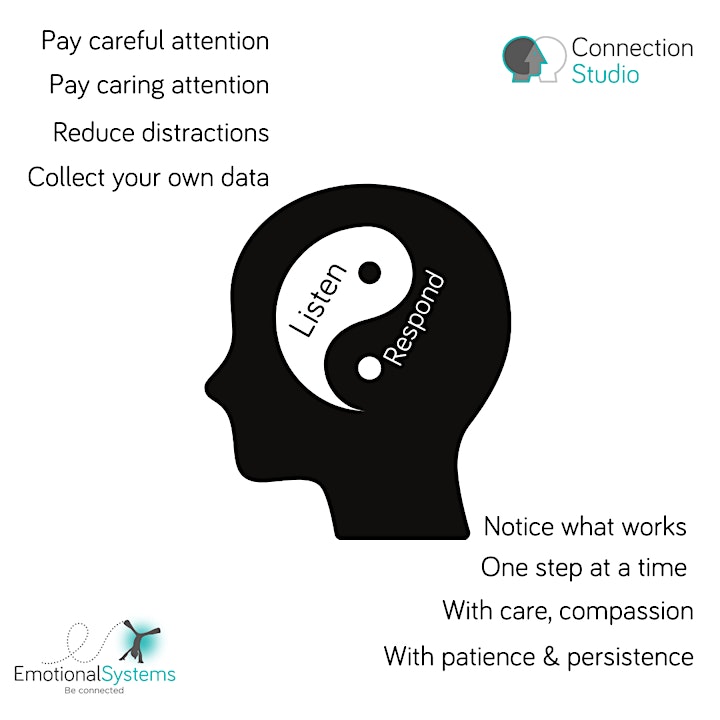 The primary emotional systems are the systems activated under secondary feelings like anxiety, guilt, shame; and symptoms like avoidance, disconnection, eating problems, addictions, compulsions and obsessions, to name just a few.
These systems activating strongly, in conflict with each other, or unexpectedly, can be very discombobulating for us. They activate automatically and innately to try to solve problems, yet sometimes it can feel like they cause more difficulties all round!
In these webinars we focus on three factors:
being here in this present moment, where we can change and grow. We honour the past and future, but hold a clear focus on the present moment - the only opportunity we have to learn.
noticing when our body is in a place where we can learn. For this we need to know if we should regulate anxiety down or increase activation to get out of our comfort zone as necessary. The bodily signals that guide us are not always what you would expect.
making room for the emotions underneath that are trying to help guide your way. There are just seven emotional systems, activated in some way all the time. And yet, they can be completely unconscious, out of our awareness for years on end.
Your primary emotional systems drive so many of your actions. The more we are aware of them, the more clearly we can see our life choices and the future unfolding ahead of us. If they remain unconscious, our anxiety can increase or our disconnection from the world can intensify.
We don't tell you what to do, for your particualr situation, but...
We help you pay careful and caring attention to you, so you can find your way forwards. The data collection that you do every day will give you powerful information to guide you. The three factors that we focus on help you collect data effectively, to guide your mind and guide your life; to facilitate the change you need to live your life in a way that truly alligns with your deep capability.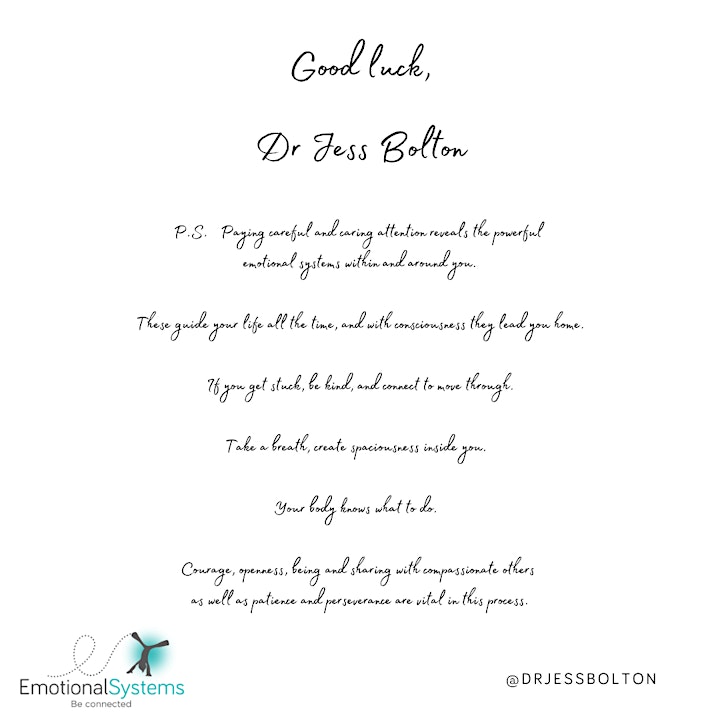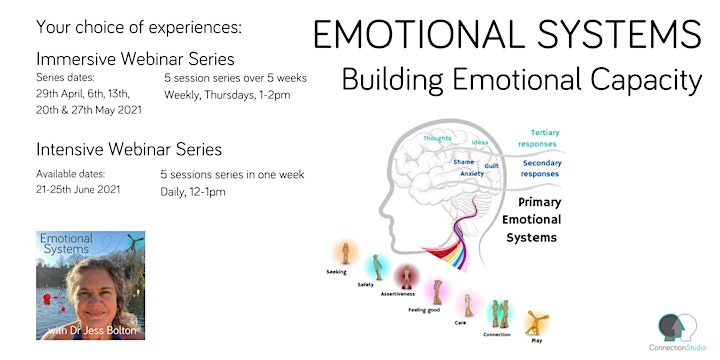 We have a range of webinars and online courses to help you...
make space for the powerful emotional systems underneath.
Choose your experience - we offer immersive and intensive options so that you can go at the pace that is right for you.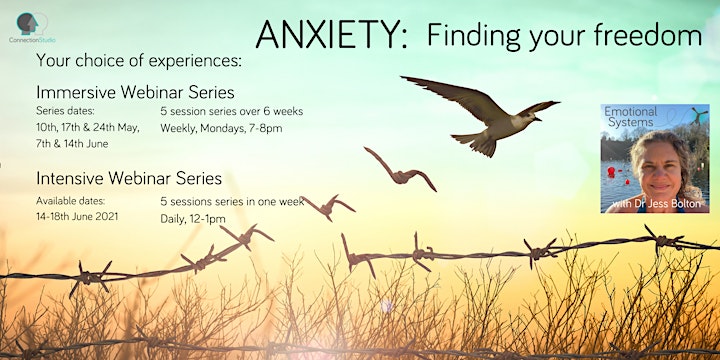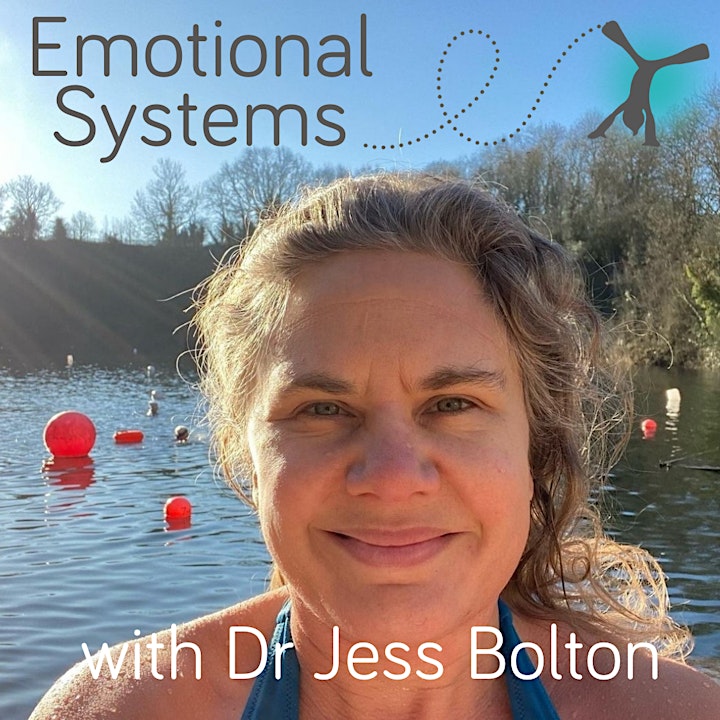 A woman on a mission to challenge the culture of burying emotional experiences. She passionately believes that a world where people fully embrace their emotions would be a more effective, safe and environmentally secure place. Over the past 20 years as a clinical psychologist, she has deepened her understanding of the Emotional Systems and incorporated them into all of her clinical and therapeutic work.
Jess works enthusiastically to help people connect with, activate and strengthen their emotional systems in order to live a more emotionally fulfilling life. She set up Connection Studio to offer online learning, workshops, therapy, coaching and in the future immersive retreats, with a team of passionate associates.
"I do all that I do to challenge the culture of burying emotional experiences; of prioritising so called 'rational' and dismissing the 'emotional'. While our thinking can influence and change our feelings, during the last 500 million years of life on this planet, it is primary emotional systems that have been directing life.
I truly believe that a world where people fully embrace our ancient, deep and powerful, balancing and restorative emotional systems would be a safer and environmentally secure place. These systems are at the heart of all that we do, whether we admit it or not. Without bringing them to awareness, we fail to be the best of who we are.
I've designed a series of webinars, online courses and books to help bring your emotional systems to life. This is both an inside job and an outside job. The only way to know your emotional systems are to experience them internally, be with how they feel inside you. You can't read about them to know them any more than you can read about the colour red and gain understanding of redness.
And one of my favourite concepts - "this is not self help". You can only get so far with experiencing your emotional systems alone. They are social systems, communicating and connecting us together as well as within ourselves. There is a trend promoting emotional resilience and often considering it as an individual, internal concept. Yet, it is communities that are resilient - not individuals!"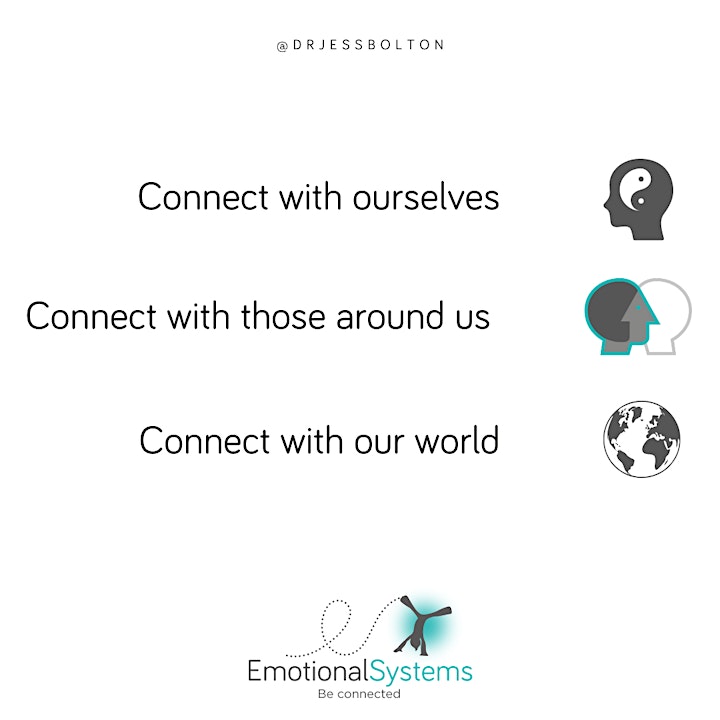 Dr Jess Bolton is a Consultant Clinical Psychologist, an Experiential Dynamic Therapist and Trainer. Her first degree in Experimental Psychology at University of Oxford taught her to keep an open mind and ignited a love of neuroscience. Her Doctorate in Clinical Psychology at the University of Sheffield had an inclusive approach that enabled her to integrate her diverse background and views within a complex field in flux.
Her post graduate training in CBT, mindfulness, attachment, anxiety pathways, DBT, EDT, ISTDP, Deliberate Practice Coaching and Complex Integration of Multiple Brain Systems (CIMBS) has given her a brilliant basis on which to support people who are building their emotional capacity, processing early and recent trauma, overcoming mindbody symptoms, dealing with discrimination and violence, and finding their freedom.
It is learning about Emotional Systems, CIMBS, the Power Threat Meaning Framework, Dropping the Disorder, and the environmental movement that has most significantly changed the way that she is working and approaching therapeutic connection. I started my career learning how to help people to help themselves. I will finish it campaigning for change across our systems for more connection, more effective community interventions, financial and environmental security so that we can thrive globally and individually. We cannot leave people behind.
As for all of us, it is a sometimes slow journey, and beset with personal and professional challenges. But it is the right journey and any step forward, rather than stalling or waiting, is in the right direction.
Location
Refund policy
Refunds up to 7 days before event
Eventbrite's fee is nonrefundable.
Organiser of Emotional Systems: Building Emotional Capacity (Intensive)
Connection Studio and Emotional Systems work together.
A safe and welcoming social
business for people who want to thrive.
We offer a range of online and face-to-face support (currently online only). As well as the webinars and workshops you will find on Eventbrite, we offer therapy, coaching, and online courses.  These all combine ground-breaking research in neuroscience, mindfulness and emotions. 
 We share techniques and practices that help you embed learning, enact change and achieve your potential.
Connection Studio started 8 years ago by Consultant Clinical Psychologist, Dr Jess Bolton, originally as Thrive Psychology, Psychotherapy, Psychoeducation. A social entrepreneur who is passionate about building a culture of emotional capability, connection and community.  She has just released a podcast and accompanying blog to share the power of emotional connection with as many people as possible.
She has spent her professional life investigating Emotional Systems – the innate emotional capabilities we all have. They are as vital to us as breathing and eating, yet we are not taught about them and are encouraged to supress them. Children are made to sit very still in schools, men are taught they don't cry, and we are all led to believe that it's harmful to express anger. 
 So instead, we are on a mission to build a connected, emotionally expressive and supportive community, - do join us!