Emotional Wellbeing Masterclass - Secondary Age - 20th November
Description
Wednesday, 13th November 2019 at 10am 1pm

- for parents/guardians of Secondary School aged children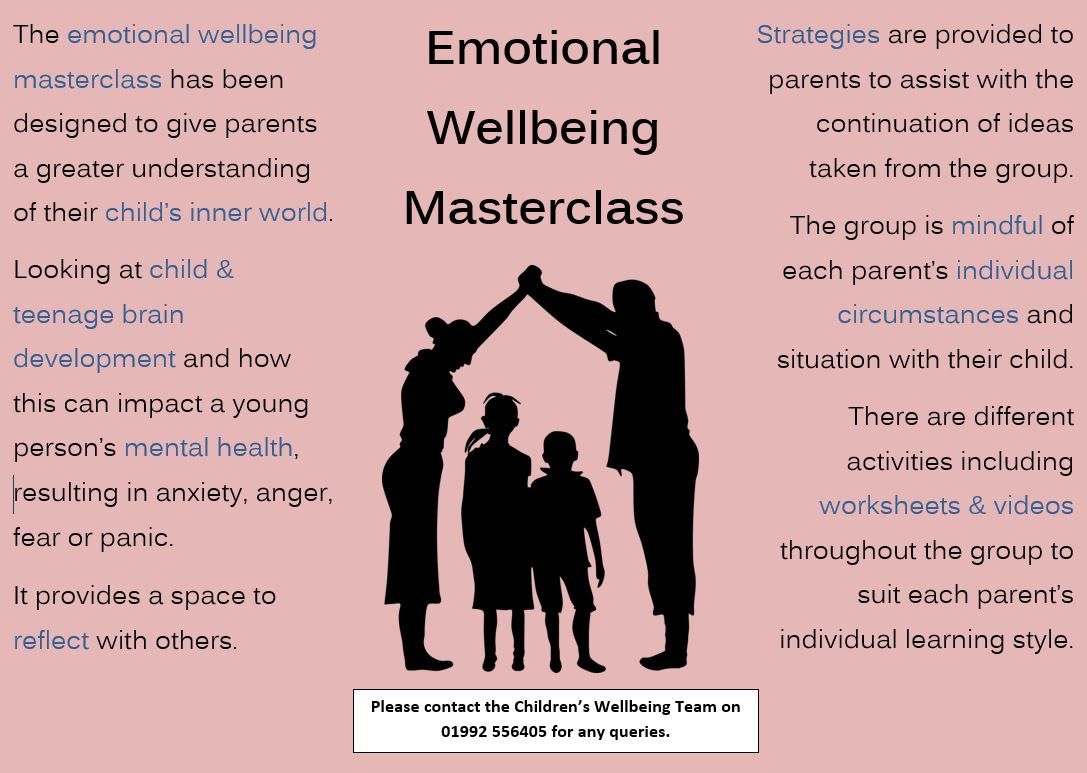 Emotional Wellbeing Masterclass
The emotional wellbeing masterclass has been designed to give parents a greater understanding of their child's inner world.

Looking at child & teenage brain development and how this can impact a young person's mental health, resulting in anxiety, anger, fear or panic.

It provides a space to reflect with others.

Strategies are provided to parents to assist with the continuation of ideas taken from the group.

The group is mindful of each parent's individual circumstances and situation with their child.

There are different activities including worksheets & videos throughout the group to suit each parent's individual learning style.
This class is suitable for parents of secondary school aged children