Emotive Collective art show at the Regency Town House, Brighton & Hove : 08 Feb to 13 Feb 2022 : Free with Booking
About this event
This multi-disciplinary exhibition shows the work of thirteen artists and designers, whose storytelling has led them to explore their individual subjects with an emotive response. Each artist has chosen the medium with which to best tell their story; some are incomplete with more to add, and some of the stories will never reach a conclusion . What the artists have in common is that their narratives draw upon private matters which are shared as public statements.
The collective of artists and designers, some recent University of Brighton MA graduates, others, current students, have allowed their individual journeys to lead them to unpredictable discoveries and the exhibition has many themes, but they are all connected by the urge to provoke conversation about emotive topics.
The process/act of exploring individual themes has led each artist to experiment with a range of media and contexts, each searching for a way to ask meaningful questions and hopefully, to answer them. In doing so, the artists hope to open dialogue on universal issues and bring this into the public realm.
13 ARTISTS
alice cathcart | anni axworthy | ellen higgins | erin keen | eva thompson | jiating yang | julia kwinto | jo pinto | gary kaye | josie taylor | lois a pawson | maria scard | stephen anderson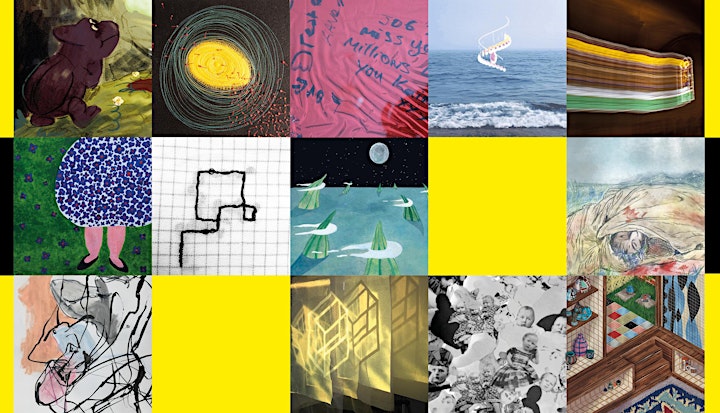 We look forward to welcoming you to the Emotive Collective Exhibition - book your tickets now!
COVID Safety Measures & Prior Booking Requirements
To ensure that the Emotive Collective Exhibition environment is as safe as possible, the following measures are in place:
To book, register for your free ticket online in advance at eventbrite .
Prior booking requirements help in managing safe visitor capacity levels during the exhibition.
When you arrive, enter your details in the visitor book or register your visit with NHS Test and Trace by scanning the QR code in the lobby.
Visitors are required to wear protective face masks to keep visitors and hosts safe. We can provide spare face masks on request - ask on arrival.
When moving around the venue, observe the social distancing signage and maintain a safe distance from others.
There will be a one-way system in place.
Use the hand sanitizer available in key locations.
If you or a member of your household have experienced any COVID-19 symptoms within the past 14 days, do not visit the exhibition.