Description
The Empathy Tour/Workshop is based on a simple idea. We provide some props, you get to walk in the shoes of somebody else for a moment.
Experience the town and buildings in an old age simulation suit, with a pushchair and/ or with crutches.
We invite any curious soul, architects, designers and urban planners, students and practitioners to join our tour and understand the boundaries that exist in London and depend on the stage of life. We invite the participants to experience the city from a point of view of an older person, pregnant woman, a person in a wheelchair, a person with a pushchair, a blind person or a person with hearing problems. Participants will try various props to simulate different stages of life including SD&C Senior Suit, specially shipped from Germany for the workshop.
The workshop / tour will be divided into shorter slots of activities to allow the participants to try different props. Time slots 10am, 11am, 12pm.
A photographer may cover this event and the images may be used to publicise our future events or other events, part of the London Festival of Architecture. By accepting an invitation or purchasing a ticket you consent to being photographed, filmed or recorded as a visitor attending the event. If we have to postpone or cancel the event the booker is entitled to a full refund of the ticket price only.
Event is one of the core events of the London Festival of Architecture.
The workshop is organised by Powell Tuck Associates and sponsored by Famella Building Contractors
Senior suit by SD&C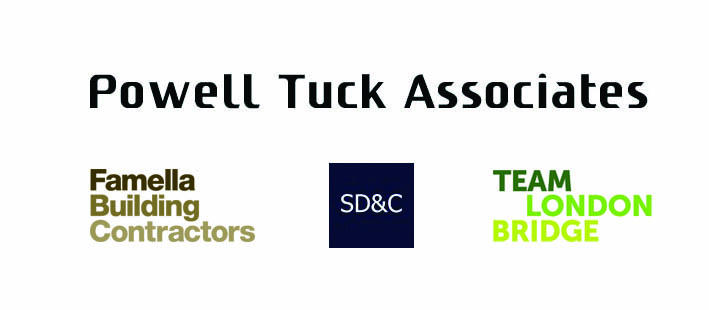 Organiser of Empathy Tour - London Festival of Architecture