Event Details
Mad Max II - Road Warrior (18)
Dir George Miller / AUS 1981 / 95 mins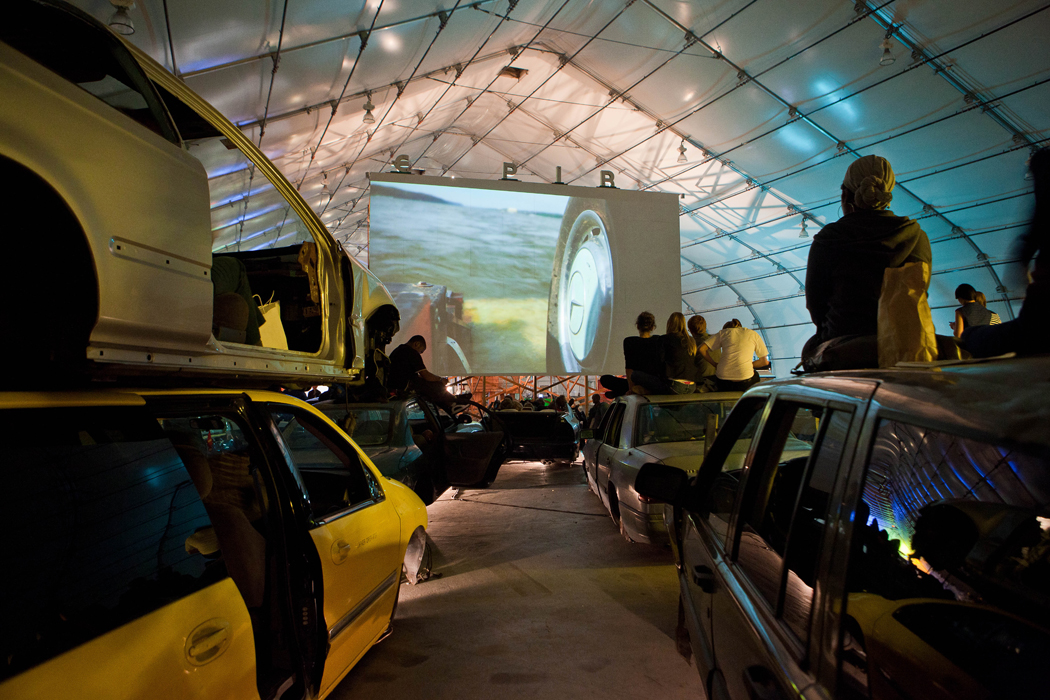 Join us in the post apocalyptic wasteland for a night of gasoline guzzlers and bicycle shenanigans.
The second part of George Miller's post apocalyptic trilogy has become a turbo charged cult myth. In the post apocalyptic Australian wasteland, cyncial drifter Max (Mel Gibson) rediscovers a sliver of his shattered humanity, when he helps an embattled colony of pioneers fight off bandits who are after that most precious of commodities: 'guzzline'. With its final stirring images, Road Warrior transcends its genre (whatever that may be: science fiction? Road movie? Western?) to become something timeless.
*Preceded by the Empire Shorts programme (30mins). Estimated time of feature 22.15.
** This is a classified 18 screening; people under the age of 18 will not be allowed entry.
Please note seating will be provided inside and outside cars and will be allocated on a first come, first served basis - please arrive early to avoid disappointment. In the event of rain, we will reimburse ticket holders who are sat in the outdoor seating area of the site.
http://www.andfestival.org.uk/events/empire-drive-in/

==========================================================================

Empire Drive-In is a large-scale, post-apocalyptic drive-in movie theatre made from wrecked cars and a 40-foot screen made of salvaged wood. Created by Brooklyn artists Todd Chandler and Jeff Stark in collaboration with a dozen other artists and craftspeople, it is symbolic of the once thriving drive-in industry in the United States. Today, only 381 drive-ins remain active in the US, killed off by strip malls and condos more profitable than the drive-in movie theatre experience. Originally built in San Jose over a two-week period, this manifestation of Empire Drive-In is the first time it has been seen in Europe.

During the day you will be able to move freely from car to car and experience the sonic environments featuring work from Roberto Carlos Lang (NY), Sxip Shirey (NY), Resonance104.4fm (London), and Susie Honeyman (Mekons, Echo City, Little Sparta, UK). The night sky will be lit by a specially programmed series of film screenings and live soundtracks.

==========================================================================
When & Where


Q-Park
Medlock St

Manchester
M15
United Kingdom
Friday, August 31, 2012 at 9:30 PM (BST)
Add to my calendar
Organizer

Festival of New Cinema, Digital Culture & Art
03 – 05 October, Liverpool
AND 2013 will be an exciting foray into current artistic and cinematic practice.
For details of the full AND 2013 programme go to www.andfestival.org.uk