What do we mean by a Hybrid Working and how how can we do this effectively?
About this event
Who should attend the webinar?
Anyone in an HR or related role who wants to understand employee engagement and what affects it.
Key Learning Outcomes
Why is employee engagement particularly important in a virtual/hybrid world?
How do we measure and affect it?
What are strategic drivers of employee engagement?
How do we put these into action?
Our webinar host, Lucinda Carney
This webinar is hosted by Lucinda Carney, a Chartered Psychologist and CEO of Actus, award-winning Performance & Talent Management Software, training and consultancy provider.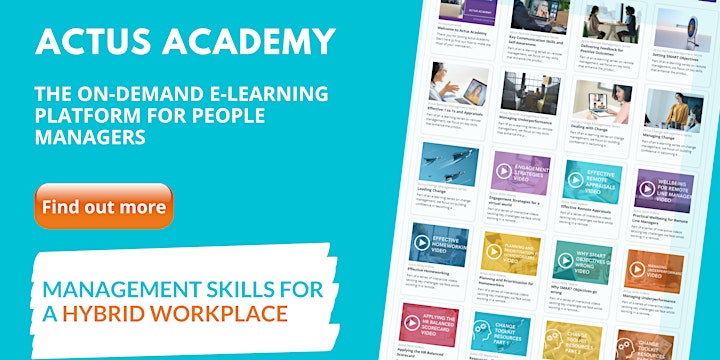 Organiser of Employee Engagement Strategies in a Virtual/Hybrid World
Part of our ethos is to help build a better workplace for people, whatever their location. We achieve this by providing HR software covering Performance, Learning & Talent Management. Our suite of software products are also supported by open and bespoke training, consultancy services, and a variety of free thought leadership resources including free webinars, the HR Uprising Podcast, e-Books, white papers, and more. Why not take a look at our free thought leadership resources here?