Event Information
Refund Policy
Refunds up to 7 days before event
Description
Recruitment, retention and engagement in changing times

We are enjoying a period of historically high levels of employment, but rising inflation is having an adverse impact on levels of pay. Uncertainty over the impact of Brexit is already affecting recruitment in many sectors.
In these uncertain times, the Birketts employment law conference 2017 will provide you with an annual update covering all the key developments, with a particular focus throughout the day on what employers can do to attract and motivate their employees and improve productivity. Delegates will be able to choose from a range of breakout sessions relevant to their organisation, delivered by our employment law experts and with a practical focus on issues concerning the recruitment, retention and engagement of staff.
Please see below the programme for the day:
9.00 Registration/coffee
9.40 Introduction/welcome
10.05 Annual employment law update (part I)
10.45 Keynote speaker: Daemmon Reeve, Group CEO Treatt plc
"Happy staff are good for business"
Daemmon was appointed CEO of Treatt USA in July 2010 and became Group CEO in 2012. A passionate advocate for employee engagement, Daemmon is responsible for helping to create the cultural environment that will deliver financial success.
11.20 Coffee
11.40 Annual employment law update (part II)
12.35 Lunch
13.25 Breakout session 1
14.30 Tea break
14.55 Breakout session 2
16.05 Closing remarks
16.30 Close
There are six breakout sessions to choose from, you will be contacted a week before the conference to confirm your choices. Please see below the session available:
1. Secrets of successful employee engagement
In this session, we explore the inextricable link between your engagement strategy and the well-being of your employees.
Evidence highlights that the improved psychological well-being of employees leads to better customer service and performance, an increase in productivity and higher attendance at work. We will look at the tools and strategies you can put in place to improve employee engagement and how creating a workplace of choice will impact on your recruitment, retention and the development of your employees.
We will be joined by Michelle Gant, Director of the Engaging People Company, whose business focuses on engagement, communication and well-being through facilitation and coaching. Michelle will share insights into how she helped secure a Times Top 100 Employer accreditation for her previous employer.

2. Brexit-proofing your workforce
During this session we will consider the challenges faced by employers seeking to recruit and retain both "the brightest and the best" and essential lower skilled labour, from the EU and beyond. We will discuss what steps employers can take now to support key migrant workers and prepare for the future. We will explore what our immigration system might look like post-Brexit, explain how pro-active employers can best influence this and share strategies for coping with the anticipated reduction in the migrant workforce.
3. Indirect Discrimination: what it is and how to avoid it
What exactly is indirect discrimination? How is it defined? We will be looking at recent case law developments which have helped clarify how the tests set out in the Equality Act are applied. We will examine real examples and hypothetical ones. We will look at how to draft policies to avoid falling foul of such claims.
4. Recruiting and retaining the older worker – how to utilise, engage and ensure the wellbeing of an ageing workforce
In 2016, 30% of the workforce were over 50; a rise of 10% from 1990.
This breakout session will consider the benefits and challenges that an older worker can bring to a business and explore the ways in which businesses should seek to adapt to meet the needs and harness the skills of this growing sector of workers. The session will include thinking about the practical steps businesses need to take to address the wellbeing of employees whilst considering strategic, succession planning issues within a diverse workforce.
5. Innovative ways to incentivise your staff
Birketts Employee Incentives team explore how to use share schemes and incentive arrangements to engage your workforce. We will look at how:
share incentives can be used to attract and recruit skilled employees;

cash based long term incentive bonuses can 'lock-in' key executives to promote company growth;

salary sacrifice can be used to deliver employee benefits; and

how wholesale employee ownership can be utilised to motivate and change the mind-set of entire workforces.
6. The future for employment status
This session will explore the impact of recent case law and the Taylor Review on employment status and the operation of the 'Gig Economy'. We will look at the employment status of employees, workers and self-employed consultants and the distinctions between them, and consider future strategies for employers seeking to maintain a flexible workforce.
If you have any questions, or would like to be invoiced for your ticket(s) please contact Laura Davidson on 01603 756439.
Please note, the ticket price is inclusive of VAT.
Sponsored by Cooper Lomaz Recruitment Ltd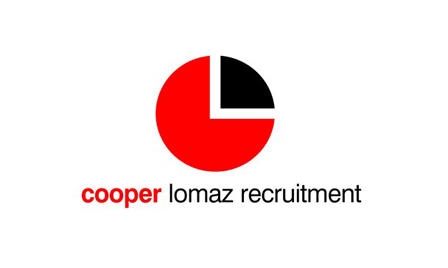 Date and Time
Location
Refund Policy
Refunds up to 7 days before event