Description





Employment Law Masterclass for Small Business Owners and People Managers run by Emma C Browning
Cost: £98.00 + VAT
Workshop Aims
To give all people managers a high level overview of current employment legislation and how to avoid making costly mistakes. As a business owner or people manger, you will at times need to engage in difficult conversations with employees that have potential legal implications. These issues might be focussed around a performance or behavioural issue, or you may have to relay an unwelcome decision.
Whatever the issue, all people managers need to understand the basics of what you can and can't do when dealing with such matters, as the consequences of getting it wrong are not just costly but can have a devastating impact on the team, the business results and potentially the business reputation. All managers will understand when to involve HR support and the importance of early involvement to avoid making any mistakes.
Agenda
Key Employee Rights

Recruitment, Promotion and Training

Attendance and Sickness Absence

Performance Management

Bullying & Harassment and Discriminatory behaviour

Disciplinary and Grievance matters and meetings
---
About Emma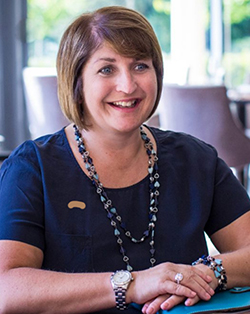 Emma C Browning is an experienced HR professional, who has worked at Director level, with a proven track record in delivering professional, commercial and practical HR solutions.
Emma has spent the last 30 years in business, and has spent the last 16 years of her career in HR. Emma has worked with SMEs in the Science and Technology & Professional Services sectors. The last 8 years were spent in the automotive sector, where she held HR responsibility for Head office functions as well as the retail and financial services areas of the business.
At a strategic level, this included implementing change management programmes and re-organisations and creating learning and development strategies which have helped these businesses to adapt and deliver the required results to their stakeholders. On a day-to-day operational level, it has involved the setting up of basic HR Policies and Procedures, dealing with long-term sickness absence cases, complex employee relations issues and all aspects of recruitment.