EMPO's Residential Landlords & Property Investor Networking Lunch Event
This will be the first opportunity since last March for our members and property investors to attend this exciting networking event.
About this event
Come and join the EMPO team and leading Nottingham property investors at the Crowne Plaza, Nottingham on Friday 26th November for our relaxed face-to-face residential landlord and property investor networking lunch.
This will be the first opportunity since last March for our regular members and property investors to attend this exciting long standing networking event.
Our guest speaker on the day, Andy Watts, Director, Earl & Pelham Property, will be speaking about his success in transforming sites that have fallen into disuse and re-purposing them into beautiful, state of the art properties along with the opportunities to get involved in similar projects across Nottinghamshire and the wider East Midlands area.
For full details and to book your place please click on the link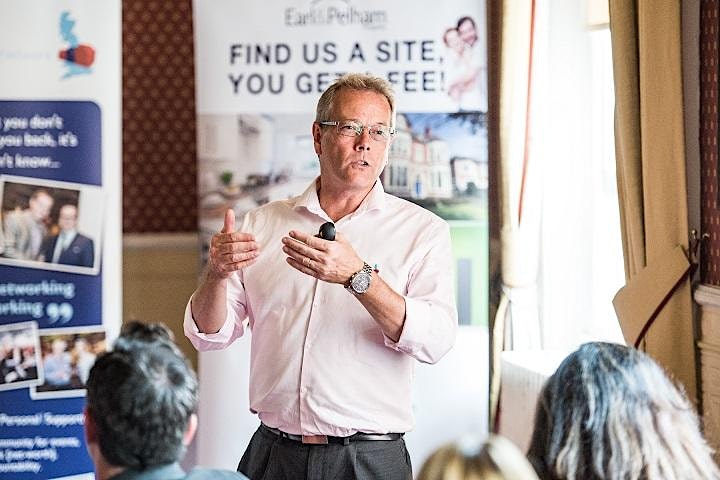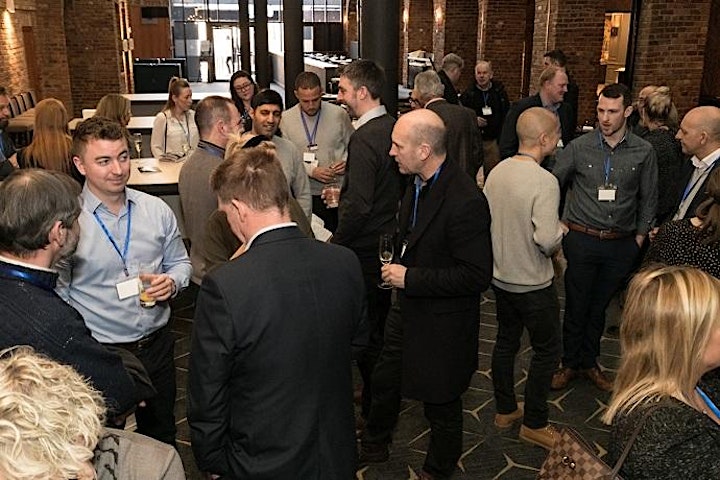 Organiser of EMPO's Residential Landlords & Property Investor Networking Lunch Event
We are the largest regional landlord association in the East Midlands. We have over 700 members who are residential landlords, letting agents and property investors. 

At EMPO we provide excellent levels of services and consistency to the property professional. With over 75 year's experience of the East Midlands letting sector we have become a leading expert in helping landlords and letting agents with advice, guidance and support.
Official Lunch Sponsors 2021

PIB Insurance Brokers offers a comprehensive and competitively priced Property Owners Insurance to members of East Midlands Property Owners, the Professional Landlords Association supporting Residential Landlords & Property Investors across the East Midlands.
The Scheme is exclusively available to current EMPO members and includes the benefits of:
Insurance
Landlords contents of £10,000
Caters for periods of unoccupancy
Highly competitive rebuild cost valuation service
Rental income set at 33% of buildings declared value
Public Liability £5,000,000 including legionnaires disease at £1,000,000
Legal Expenses and re-build valuations are available as options to provide cover for rent recovery, tenant eviction, licensing disputes and more
Practical Risk Management
Re-build valuation can be arranged with a specialist company
Nottingham Solicitors, Rotheras has been providing high quality legal advice for nearly 200 years. Rotheras is the merged Firm of Rothera Dowson and Sharp Young & Pearce – both can trace their history back to the mid 1800's.
Renowned. Respected. Rotheras.
This solid foundation of knowledge, experience and expertise underpins everything we do. It informs the depth, quality and consistency of our legal advice, influences our approach to the law and inspires trust in our clients.
Our friendly and approachable team of specialist lawyers work closely with you to assist in dealing with your legal matters. We want to build lasting relationships so go that extra mile to reach the best outcome for you. There are no nasty surprises with Rotheras – we are transparent with both our advice and associated costs and pay careful consideration to both the legal and financial implications you may face.
Shapcotts Chartered Accountants
We are a long established, friendly, family firm of Chartered Accountants and Registered Auditors based in Derby, with a team of 18 staff to service your needs. As a business, we look to support clients with our philosophy of working with our clients to achieve their business and personal goals. We achieve this by providing a personal but professional service to our growing number of clients. While we are based in Derby, we assist and service clients in all areas of the UK, and a number from overseas.
 An increasing number of people are looking to invest in property either to obtain a better return on surplus cash or as an alternative pension source, and we can advise on all aspects of your investment from beginning to end. We will assist you in making the decision on how to structure your investment. This could be having the properties in your own name or holding them in a Limited Company. It is of great importance to make the right choice at the outset as it can be costly to make changes at a later date.
 We offer a number of packages for Landlords and Limited Company Landlords to assist in completing the ongoing compliance from an Accountancy and Tax Perspective. These packages are fixed fees on a monthly basis to assist fitting in with your monthly cashflow and also ensuring that you receive the right advice at the right time wherever in your property journey you are. Our dedicated and highly motivated team are ready to service your business needs on a day to day basis. We aim to provide a practical solution to problems both as they arise and increase the ability of the business to anticipate future aspects that will need attention.
 We provide regular information via Property Specific Newsletters and Webinars to keep you abreast of the latest developments in this area. Check out our Eventbrite Events page to find out when the next webinar is happening. You can also watch some of our previous webinars on our YouTube page. You can also register for free to receive our Quarterly Property Update Newsletter. If you have any questions about our events or newsletters or are having issues signing up, please contact us.
 If you wish to find out more about becoming one of our clients or any of our accounting and business services, please feel free to contact us. We would love to   help you and your business to achieve your goals, and we can organise a FREE no obligation consultation at our Derby office to discuss your requirements.
 Just call us on 01332 680540 or email us at admin@shapcotts-accountants.co.uk 
 Tristram's Property Services are an enthusiastic Estate Agency located in Bramcote, Nottingham. We conduct our services over the majority of the East Midlands. Tristram's was founded by Directors, James Tristram and Fraser Barron who grew up together in Wollaton, Nottingham. James and Fraser went to the same school, played for the same youth football team and had the same circle of friendship groups. The business was born in June 2015 after James decided that working for a corporate giant was not the future of Estate Agency. In James' opinion, Estate Agents are to focus on customer service at an affordable price, two points of which Tristram's focus on and take very seriously. From 2015 to present day, Tristram's have grown on leaps and bounds to be a leading agent of their field. Tristram's offer excellent services in Sales, Lettings and Property Management of residential property. Our Google reviews prove to our clients, future and current that our service is high end. Our fee structure is very competitive too, offering a Sales fee of 0.75%+vat of the sale price, and £35+vat per month for Lettings, property management.
Tristram's are currently a team of Nine members of staff (as of September 2019). We have Six members focusing on the Lettings and Property Management side of the business and Three members on the Sales team. Tristram's staff are all under one roof, offering an excellent service, being able to action clients requests quickly using modern technology. James describes his team as "A force to be reckoned with. We set the bar high and challenge any agent to keep up with us."
To get in contact with Tristram's, you can contact them via Telephone, 01159786825. Via Email, office@tristrams.uk.com or take a trip to the office, 260 Derby Road, Bramcote, Nottingham, NG9 3JN.
Glide
Shared housing can be tough for students. Arguments over who pays what, chasing housemates for money and falling out over bills are all common problems. So it is no surprise that sharing tenants increasingly want a fixed monthly rent inclusive of bills. Glide supplies bundled packages to enable landlords to offer this easily. Landlords can receive a single itemized monthly bill for all utilities and properties.

Alternatively landlords can ask Glide to bill individual tenants directly so that responsibility is shared and pay back commissions for the referrals. With Glide property owners and managers can cut their admin, fix tariffs to control costs, and offer bills-inclusive rents to attract more tenants.

Landlords can add properties, services and tenants, submit readings, monitor bills, track referrals and manage their account online 24 hours a day, 365 days a year. Or they can just call their account manager who will always be happy to help.

Glide has a large customer base across the UK with landlords, letting agents and property investors ranging from those with a single property to pension funds with large property portfolios. Glide provides all the services tenants need, including: Gas, Electricity, Water, Sewage, Telephone, Unlimited Broadband and TV license.

Glide can end the nightmare of managing bills. No more dealing with multiple providers, long call queues and broken promises. No more unpaid bills and fewer defaults.
Peter Simons Financial Services
"My emphasis is on maintaining a long term professional and trusted relationship with my clients and to provide them with a source of expert advice as their needs evolve over the years"
My company is committed to providing high quality, tailored and confidential financial solutions to clients both professional and personal, and since 1998 has been working together with individuals, their families and businesses seeking to achieve four principle financial objectives:
Gaining financial protection against risk
Building and maintaining capital
Managing cash and borrowings
Minimising the effect of taxation
Personal referrals and recommendations from existing clients are testament to the measure of client satisfaction and my dedication in providing the highest level of financial advice.
I can be contacted through my office on 01159 775027, mobile 0797 0177 101 or through my website at www.petersimonsfinancialservices.co.uk
Peter Simons Financial Services represents only St. James's Place Wealth Management plc (which is authorised and regulated by the Financial Conduct Authority) for the purpose of advising solely on the Group's wealth management products and services, more details of which are set out on the Group's website at www.sjp.co.uk. The 'St. James's Place Partnership' and the titles 'Partner' and 'Partner Practice' are marketing terms used to describe St. James's Place representatives.
Better Home Cover
Our all-in-one Home Emergency Cover protects you, your tenants and your rental property against breakdowns and unexpected repair bills. It doesn't matter if it's the heating, the electrics, a leak somewhere or annoying blockage.
With us you can avoid huge call out charges for emergency repairs. Protect your property and your wallet with Better Home Cover.
www.betterhomecompany.com/home-cover
Woo Properties
A local independent property management agent based in Carlton, covering all of Nottingham. 
 Whether rent collection, assistance with compliance or full management; we have a range of services available for landlords who wish to remain actively involved in the management of their properties; or for those who prefer to hand over everything to someone they trust.
   Finding the right tenants: Referencing and documentation handled in-house. Landlords actively involved on viewings and tenant selection if they wish to be.

   Very effective rent collection: Prompt action on late-payers meaning minimal rent arrears. Over 98% of rents consistently on-track

   Legals and compliance taken care of: Fully compliant with the latest landlord regulations and selective licensing requirements.

   Commission-free routine maintenance: You only pay the true cost of work that is done.

   Clearly declared fees: You won't be caught out by hidden "extras"
Visit www.wooproperties.com for more details or call 0115 987 3337 to speak to one of the owners or our lettings manager.
 Mike Dawson - Director
Wendy Dawson - Director
Naomi Beardsley - Lettings Manager