Description
As I am typing this event description all of my 3 kids are fast asleep (which is A M A Z I N G, I normally "dance" with my baby until late). But only 1 hour ago, my almost 4 years old was coughing so badly that he was even bringing some of his food back. He picked up a germ from his nursery as soon as he went back there after holidays. In the past I would be worried, carrying him and thinking if I might need to take him to A&E, that would be me 3 years ago with my oldest son who is now 9.

Instead, I pulled out all of mine supper snipers (essential oil bottles) and started to layer them on his feet, back and chest. Raised him up a bit.. his cough was slowly subsiding until I realized that he was ASLEEP. It must have taken less than 30 minutes!

***JUST WOW!***

MAKE SURE TO GET YOUR FREE OIL SAMPLE BEFORE OUR MEETING IF YOU CAN.
JUST CLICK ON THIS LINK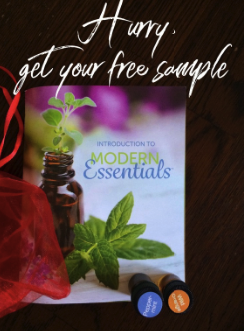 WHERE:
PRITCHARD +URE at Camden Garden Centre
2 Barker Dr, St. Pancras Way, London, NW1 0JW
WHAT WILL YOU FIND OUT:
WHAT ESSENTIAL OILS ARE

HOW TO USE THEM

OILS FOR DIGESTIVES SUPPORT

OILS FOR RESPIRATORY SUPPORT

OILS FOR IMMUNE SUPPORT

OILS FOR ENERGY, CONCENTRATION, AND FOCUS
NOTE: ONE 2 ONE PERSONALISED PROTOCOLS AND CONSULTATIONS GUARANTEED.
I WANT FOR YOU TO HAVE THE SAME GIFT OF HEALTH, PEACE, ENERGY, BETTER SLEEP AND FEEL EMPOWERED IN YOUR HOME AND HEALTH!