Description
Assist continues the 'Our Voice' journey and invites you to attend the next event aimed at discovering more about Parliament.
EMPOWERING WOMEN - Discover the UK Parliament
How do national decisions affect you? Find out why this is important and how you can influence the UK Parliament and get your voice heard. Discover the difference between the UK Parliament and Government. Find out all this and more with this introductory session specially tailored to women and women's groups.
The morning will be a workshop delivered by Lynn Hobson from Parliament Outreach. To follow we have the opportunity of debate with Emma Chesworth, campaigner and activist, Cllr Chris Hobson, Lynn and your fellow 'Empowered Women'.
Want to know more...
'Our Voice' is a two year plan to encourage Tees Valley business and professional women to discover UK parliament. With the support of those that know "Parliament is a vital part of our democracy" we should use our vote, our voice, scrutinise the work of Government and hold it to account.
After our Sell Out event in March, we have planned a selction of Parliament Outreach workshops, dinner debates, visits from MP's and campaigners with a little on the history that covers women's suffrage. We aim to have cluster groups active in having a voice on parliamentary matters and campaigning on the chosen relevant issues that the Our Voice group decides should be addressed. The aim is for further understanding of how national decisions affect you, discover if and how you can influence these by getting YOUR voice heard while engaging with MP's, councillors, the Houses, Select Committees and other campaigners.
Who is Lynn Hobson...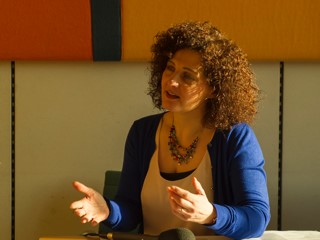 Lynn Hobson, Parliamentary Outreach & Engagement Team
Lynn Hobson is a Senior Community Outreach and Engagement Officer (North East, Yorkshire and The Humber) for the Houses of Parliament. Lynn encourages more people from under-represented groups to get involved in the questions, debates and decisions made in Parliament which affect them. Helping people to understand how Parliament works, demonstrating how the public can get involved at a local and national level. www.parliament.uk/get-involved/
What's on offer? We are to run a series of workshops specially aimed at empowering women giving them the information they need to start getting their voices heard and how to get an issue onto the UK Parliament's agenda. The women in Parliament programme aims to get more women involved.
Who is Emma Chesworth...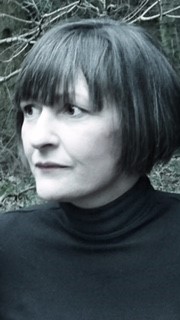 Emma Chesworth, Founder of The Eighth Plinth campaign
Emma is a North East based activist. She set up No More Page 3 Teesside group and is the founder of The Eighth Plinth campaign which is looking to secure the first female statue in Middlesbrough. A former journalist, she is a regular contributor on regional radio and in the press on women's issues.
Find out more about The Eighth Plinth at www.eighthplinth.com
Who is Chris Hobson...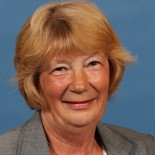 Chris Hobson, Middlesbrough Councillor for Marton West Ward, Conservative.
Chris is Councillor for Marton West Ward in Middlesbrough. She is the Leader of Middlesbrough Conservative Group and was recently re-elected as Leader on 26th May 2015. Chris sits on the following committees: Chief Officer Appointments Committee, Corporate Affairs & Audit Committee, Health Scrutiny Panel and Overview & Scrutiny Board. She also attends Executive meetings and full council meetings. Want to fins out more about Chris View Cllr Hobson's full profile.
You have the opportunity to speak with Chris after the workshop in our short debate session. Considering the current circumstances you may have questions or local, national and global concerns that you may want to discuss, perhaps we can find some positive ways to address these going forward as a group with the help of Chris and our other speakers.
With the General Election the UK is about to embark on further changes how can you choose to ignore the issues that impact on your and your families daily life? Our Voice can help you find a group of women who want to know more and understand how our democracy runs.
---
What to expect...
Arrival time at Inspire2Learn 09.00 for informal networking over coffee*
Sit down from 9.30 for the Parliament Outreach workshop 'Empowering Women'
Around 11.30 a short break, leading in to the our speakers Emma & Chris, discussions on chosen debate and informal networking opportunites across the group.
Session closes at 12.30, however the venue is available for continued discussion and networking. ~Lunch facilities are available for you to purchase your own lunch with your new fellow Empowered Women. We do encourage you to get in to more in depth debate while begin to consider forming your potential cluster groups.
How to connect with Assist...
To join in the conversation, go to www.assistwomensnetwork.co.uk and enter your email address to subscribe. We'd love to hear from you and in particular any ideas on how to shape 'Our Voice' and future Dinner Debates, we are giving you the opportunity to be a part of the plan of action - it is your group
---
*Please inform us of any special dietry requirements upon booking

**Please be aware we have been warned that often an MPs and councillors diary often change at last minute with things that are out of their control, we remain hopeful for our date.
Free parking available