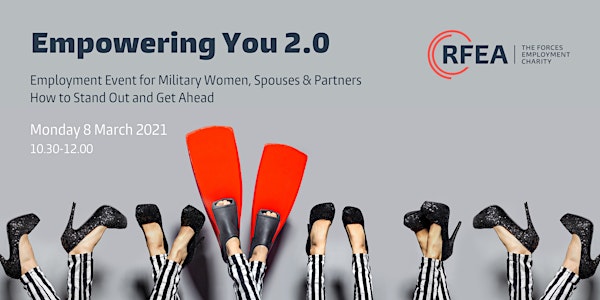 Empowering You 2.0 Employment Event - How to Stand Out and Get Ahead!
An extension to the success of Empowering You, learn the skills needed to stand out and thrive in any situation, including a pandemic.
About this event
Empowering You 2.0 is an employment event for military women, spouses and partners designed to identify and enhance your skills so you can stand out and get ahead. Building on previous topics guest speakers from Lloyds Banking Group, Barclays and the Military Coworking Network bring their professional and unique take on female empowerment both in and out of the workplace.
Expect: top tips on how to thrive and adapt in a pandemic (build resilience and flexibility); confidence to own your achievements (tackle imposter syndrome and boost self-esteem); and expert advice on selling yourself to nail the role you want.
This webinar is back by popular request as an extension of the successful Empowering You (November20). Bringing fresh new learnings to add to your toolkit and something for everyone at every stage of your employment journey!