Empowering your health through your food choices

Multiple Dates
Event Details
This is a discovery day, an AMAZING day, an EXCITING and FASCINATING day into YOUR health.
If you have had a heart attack, stroke, type 2 diabetes or are looking to lose weight, just book this now - the information is life saving.
It's aimed at people who are fed up, confused and frustrated by biased information, hype and headlines about what you should and shouldn't eat and how it all affects your health.
What this event will give you by attending,

Ø  What nutrition actually means, and how it works with respect to your health.
Ø  How to actually understand food labelling, quickly and easily.
Ø  Discover how food is really marketed, (this stuff is just mind blowing!)
Ø  KILL your confusion about "dieting", "detox", "fads" & "trends", once and for all.
Ø  Leave feeling more confident about yourself armed with knowledge.
You will learn more about diet, nutrition and how it affects you health in 4 hours than most people ever do. - that's a promise!
IMPORTANT:
If you have had a heart attack, stroke, or have high blood pressure, type 2 diabetes, high cholesterol, just book this now - the information is life saving and comes with a no nonsense guarantee which no one has ever even considered after these events - they are that provocative.
Why the above paragraph for those with known chronic health conditions?
YOU have two choices -
You continue on your current path, taking the meds and the benefits of those eroding with the passage of time as your health deteriorates.

You pay less than the price of a concert ticket, and learn how to eat yourself into health, get off most, if not all medications, see the benefits improve with time and your quality of life increase significantly.
Just read some of the praise on the website if you feel the need for reassurance:
And, the beauty of Intelligent Eating is that it is an organisation setup by people who are not funded, sponsored, endorsed or promoted by any interested party. That is to say - you will get the facts, no manipulation, no sale of products, pills, potions, shakes, fads or whatever the next thing to get marketed is.  Just facts. Evidence based nutrition.
In fact quite the opposite, the drugs companies are against what we're doing - that along is encouraging enough to know we're on the right path.
Now,
The serious side of this is that our country is facing a health care crisis, and almost all of our most common diseases are preventable, and in some cases, particularly coronary disease, through nothing but simple dietary change alone.
By our most common diseases, we mean those diseases which cause so many people to perish before their natural life expectancy, and that is so awfully sad, of course for those who perish but also for all those who are affected.
For example, we see populations, large scale successful populations of people around the globe who do not succumb to cardiovasular disease at the rates we do in the UK, yet we have far better medical care than those populations.  That disconnect is too strong to ignore.
Also, when we look at migrant studies of people who have moved from one country where disease rates are low, to a country where disease rates are high - they acquire those diseases.  This is powerful and irrefutable evidence that diet is the one key factor that influences more than any other.
These diseases are called diseases of affluence as they are most common in the affluent western countries and are coronary heart disease, type 2 diabetes, cancer and obesity.
Whilst this sounds very negative, the wonderful and empowering point is that using high tech imaging, scans and medical advances we can prove that by changing your diet, you can change your health destiny.
In short, you can eat yourself into good health and live longer and happy or you can eat yourself into poor health, and live a poor quality of life.
We have priced it accordingly for those who have a genuine interest in their health.
And, please - experience it with a friend or your partner for just another £10.
BOOK your place NOW - Why WASTE precious time
This event comes with an absolute 100% no quibble guarantee that if you are not happy with the day you will be refunded in full.  Intelligent Eating is not about making huge profits, (we just want to be able to pay the bills),  but educating people to empower themselves to move from a healthcare system where money talks to self care which is so deeply empowering.
To sum up - you'll leave being able to decide whether a food is good for you rather than being told whether or not it is.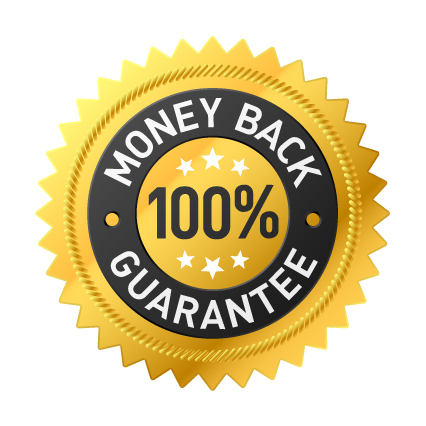 Have a watch of the video below, if you're still not sure, but I do make an honest promise that this information is so, so powerful it will change your life.
Where

Portsmouth Marriott Hotel
Southampton Rd
PO6 4SH
United Kingdom


Multiple Dates
Add to my calendar
Organiser
Intelligent Eating is made up of people who have implemented the information given, and have reaped the rewards. To say they are walking endorsements would be a very accurate description. blahblahblah.
Adam Stevens, founder, is trained in nutritional science through Cornell University, NY and The McDougall Programme in California.  At present he is the only person in the UK to hold these qualifications, and he is himself a congenital heart patient with an interest in cardiology. (sounds all very 3rd person fancy...)
Words from the founder, Adam Stevens,
"Born in 1979 with the congenital heart condition, TGA (transposition of the great arteries) – I am one of the very few fortunate to have survived the Atrial switch surgery pioneered by Dr William Mustard in Toronto and was operated on in 1981 at the Royal Brompton Hospital in London by the famous interventional cardiac surgeon Mr Lincoln.  (he's 87 and lives in Ealing and gets a christmas card from me each year).

For me, the relationship between diet and disease has always been in my focus and I constantly keep myself up to date through reading, seminar attendance and seminar delivery.
As someone who had incredible, invasive surgery, I would not recommend it to anyone and am a firm believer that whilst drugs and surgery can be absolutely lifesaving, they are the very last resort.
Preventative nutrition is likely to be the only sensible way forward for our western populations both in terms of health, but also economically and morally. As such, I intend to work tirelessly with those who seek help but also to leave a legacy and pledge to do my best everyday to work towards this such needed species level change.
Everyone, including myself who has implemented this information is a walking testimonial in terms of internal appearance, external appearance (yes yes I'm not the best looking...ha) , bloodwork and perhaps most importantly of all, mental health – an area which I am incredibly passionate about.
Feel free to have a look at my Facebook page and get in touch when you'd like to explore your options for putting the locus of control of your health firmly in your hands.
I promise that by the end of every one of my events you will have a clear picture of how the foods you eat affect your long term health - I can categorically say this because I have no products to sell, nor am sponsored, endorsed or otherwise funded by any party with a bias. Refreshing isn't it?  I certainly think so in a marketplace full of products that really do very little except make their manufacturers, resellers and shareholders profit.
I look forward to meeting you :-) 
Adam."