Description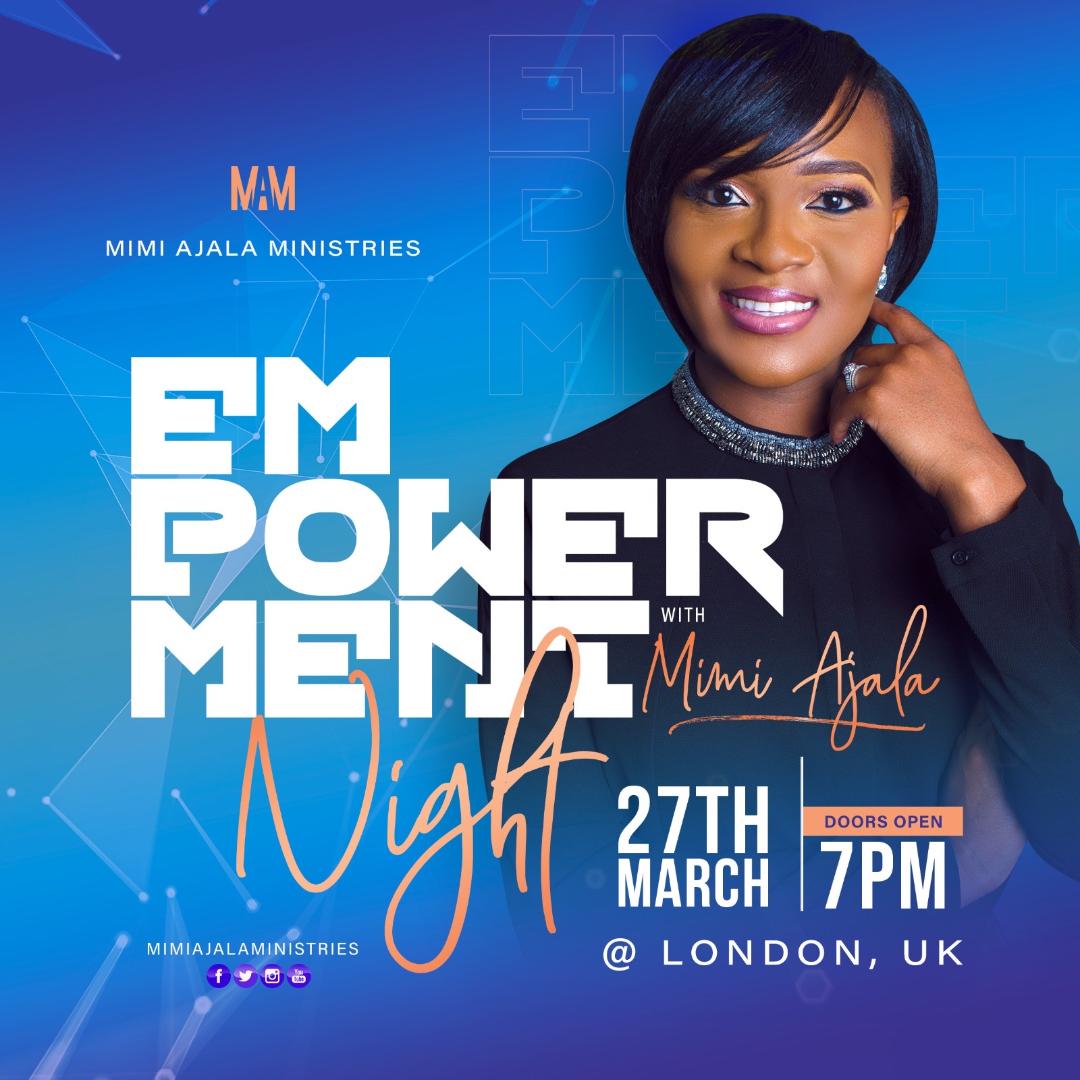 Revive your spiritual walk, stir up the fire in your spirit at Mimi Ajala Ministries' Empowerment Night.
The empowerment night with Mimi Ajala is a prophetic evening for you to engage the heavens and the Spirit of God for breakthroughs in the realm of the spirit and an opportunity to be refilled with fresh fire for your walk with the Lord.
An instruction from God for the ministry (Mimi Ajala Ministries) to launch this evening for the believers in this nation, the empowerment will be as water to your soul as the stirs you afresh in your spirit.
The journey ahead is long in this season and the plan of the devil is to make the Believer weary and stagnant in their spiritual walk but God has set the Empowerment Night as a vehicle to pour into you so that you able to withstand the attempt of the enemy and rise as a spiritual warrior in the Kingdom.
Join Believers from across the city and nation, from different churches as we unite as One in Christ for Empowerment that comes from above. See you on the 27th of March