Empowerment & Yoga Retreat
Description
Join us for an inspiring weekend retreat of Yoga and Transformational workshops in a beautiful rustic setting in the Eastbourne countryside Fri Jan 26th- Sun Jan 28th 2018. The beginning of the New Year is the perfect time to take space to connect with yourself, reflect on who you really are and what you want to create in your life in areas such as career, relationships, health and wellbeing.
This retreat will empower you to clarify your vision and propel you into action in 2018. Being part of a loving community of like- minded people will offer you inspiration, support and accountability long after the retreat has ended.

Attend this retreat to:
- Clear your mind, rejuvenate your body and connect with your soul
- Create an inspired vision which is authentic to you
- Focus on what you really want and what's most important to you
- Connect with your gifts and intuition
- Move past blocks and limiting beliefs which hold you back
- Turn ideas into action and create momentum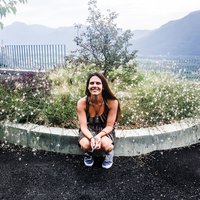 Leti Ghisletta is a passionate yoga teacher whose classes combine intuitive writing, meditation and intention setting with vinyasa and hatha yoga and breath-led practice. Her classes range from being slow and grounding to allow you to connect with the deepest parts of yourself to strong, dynamic sequences through which you'll discover passion, creativity, confidence and aliveness. She is fascinated by yoga philosophy and committed to yoga as a lifestyle rather than just exercise. Leti studies Sanskrit and loves to share her knowledge and passion for yoga philosophy with students. She is also a talented singer and musician and will guide you through powerful chanting exercises on this retreat. Leti's yoga classes are suitable for beginners and all levels of experience and she will always offer options for everyone.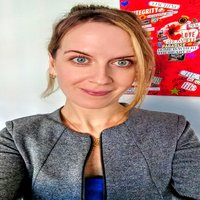 Phillippa Lennon is a Transformational Coach who is passionate about empowering people to gain self-awareness and clarity, move beyond fear and limiting beliefs to create fulfilling relationships, career and a balanced, joyful life. She has a background in psychology and counselling and combines a therapeutic style with an empowering, practical, action-orientated approach.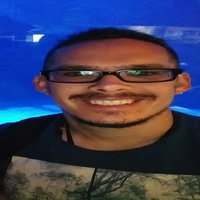 Lee Fernandes is an energy healer, life coach and therapist who loves supporting people to harness their strengths, gifts and fulfill their highest potential. He will teach you practices such as Qi Gong on this retreat.
Phillippa and Lee will be facilitating transformational workshops where they will use coaching and creative tools and practices to empower you to let go of what no longer serves you, connect with what you really want and take action to turn your ideas into reality.

The cost of this retreat is £333 which includes transformational workshops, yoga classes, accommodation and meals. Transport is not included.

We have places for 18 participants in total so don't miss out! Here's the link to book your spot! https://goo.gl/forms/MLQ23RQAhMkbTawM2. For more information, please email us at empowermentyogaretreats@gmail.com

Retreat Schedule:
Day 1: Acknowledgement & Letting Go
16:00-18:00 Welcome, Creating Connection and Intention Setting
18:00- 19:30 Grounding Yoga Class
19:30- 20:30 Dinner
20:30- 22:00 Acknowledgement and Letting Go workshop

Day 2: Create your Vision
07.45-09.15 Creation and Glow Yoga Class
9.30- 10.15 Breakfast
10:30-12:45 Create Your Vision workshop
13:00-14:00 Lunch
14:00-15:00 Relaxation time/ reflection/ walking in nature
15:15- 17:30 Transformational Coaching Workshop
17:45- 18:15 Yoga Philosophy- Bringing Yoga to our Modern Life
18:30- 19:30 Qi Gong Movement and Breathing Exercises
19:45- 20:45 Dinner
21:00-21:45 Chanting session

Day 3: Action Planning & Accountability
07.45- 9.15 Soulful Yoga
9.30- 10.15 Breakfast
10.30- 12.45 Action Planning and Accountability Workshop
13.00-14:00 Lunch
14:00- 15:00 Yoga tips and coaching tools and practices to take home
15:00-16:00 Closing ceremony
We are really excited to share this journey of transformation with you.
Love
Phillippa, Leti and Lee xxx
Frequently Asked Questions
1. Where is the retreat taking place?
It is happening at Gayles Retreat, a small retreat centre ideally situated in outstanding countryside on the South Downs in the South East of England, five miles from Eastbourne. There is extraordinary, beautiful countryside and excellent walking opportunities all around. Cuckmere Haven and Birling Gap beaches are less than 1 hour's walk away. There is a thoughtfully maintained garden next to gentle meadows that offer stunning, panoramic views; allowing you room to wander and reflect. There are benches carefully sited thorughout the groiunds and some very comfortable hammocks hung on the trees near the dormitories.
2. What are the transport options to this retreat?
Gayles Retreat is located in Eastbourne, is easy to find and access is excellent. From London Victoria station, you can take a train directly to Eastbourne which takes 1 hour 20mins. From there you can catch a bus directly to Gayles retreat which takes 15-20mins or you can take a taxi which will cost you £10. If you are driving from London, it takes 1.5 hours by car. See link below for further information.

http://www.retreattogayles.co.uk/contact/how-to-get-here/
2. What do I need to bring with me?
Yoga mats are provided but please feel free to bring your own if you wish. Towels are also provided but please feel free to bring your own if you wish. Please bring a journal and pen with you where you can make notes during the retreat. We also recommend that you bring a water bottle, warm socks and a shawl/blanket with you so you can stay cosy for after yoga classes.
3. What clothes should I wear?
For yoga classes, we recommend comfortable clothes which you can easily stretch and move in. For the rest of the retreat, we recommend you wear warm, comfortable clothes.
4. What type of accommodation is provided?
The accommodation at Gayle's retreat is shared. There are separate dormitories for men and women. One of the dormitories has two showers and two toilets. The other has one shower and one toilet. Both dormitories offer simple, high quality, comfortable and reasonably spacious single gender accommodation. There are good quality sturdy single and bunk beds with individual storage drawers. Duvets, pillows, linen and towels are provided. Basic hot drink making facilities are also available in the dormitories. Please note that we supply bed linen and towels. However, participants are responsible for making up their own beds.
5. What food will be served at this retreat?
We recognise that everyone has different food requirements and we do our best to meet your requirements. This retreat provides freshly prepared, simple but delicious vegetarian meals which includes produce from the retreat gardens. All of the food is vegetarian and we can offer alternatives to dairy and wheat products. We are happy to cater for you if you are vegan, dairy or gluten-free if you let us know when you book on to this retreat. We cannot for specialist or individual diets beyond that but if you have such constraints, you can bring your own food and use the kitchen facilities in the dining or social area. We provide 3 meals a day. Lunch and evening meal have 2 courses and breakfast offers several choices such as porridge, homemade granola and compote, bread/toast, hard boiled eggs and so on. Usually one of the two meals is more substantial, the other will be lighter with fruit provided for dessert. A variety of teas and coffees are always available as is fresh fruit. Herbal teas and honey are also on hand in dormitories.
6. Do I need to participate in all yoga classes and transformational workshops?
Our intention is to create a supportive community where everyone feels included and actively participates. However, we also respect your individual needs and preferences and therefore, if for any reason, you are unable or do not wish to participate in a particular activity, we understand and respect your choices.