Location
LIT Tipperary
Nenagh Road
Thurles
Ireland
The EMwoSE (Empowering women from Ethnic Minorities in Social Enterprise) project aims at increasing the employment of women from ethnic min
About this event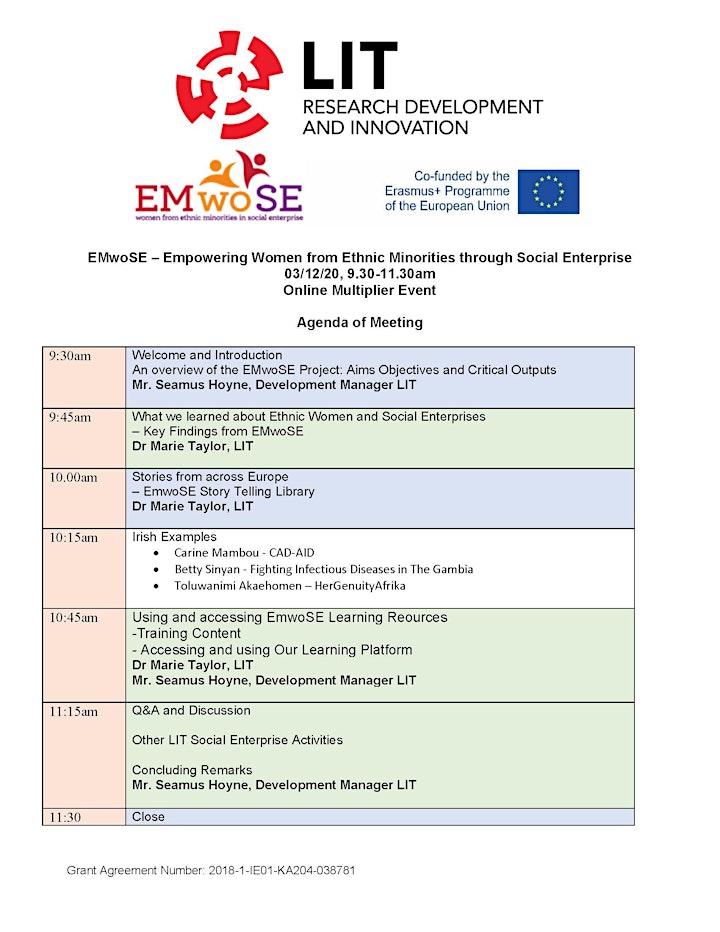 This event will look at the main findings of the project including the key findings of our surveys and outline the 7 modules developed based on these key findings.
We will also debut a series of videos of women in who founded or who are involved in social enterprises. They discuss their experiences and offer advice to women from ethnic minorities who may be interested in getting involved in social enterprises.
The event will also play host to an online roundtable discussion with some of our Irish participants in the project on their personal experiences of being from an ethnic minority in Ireland and trying to establish or run a social enterprise.
This online event will also showcase how you can access the EMwoSE e-learning platform and how this new training content can be used by both women and agencies.