Description
How will the next 3 years in housing look in the Yorkshire and Humber region?
The best way to predict the future is to create it.
Join us to understand more about how Efficiency North and members are working together to build communities that last through efficient procurement that also maxes out on Social ROI.


Programme for the day
9.30 - 10.00 Registration and Networking

10.00 Welcome and Introduction to the day - Jackie Axelby MBA MBE, Chair, Efficiency North

10.10 EN 2020 Vision - Lee Parkinson, CEO, Efficiency North & Jackie Axelby MBA MBE, Chair, Efficiency North

10.40 KEYNOTE ADDRESS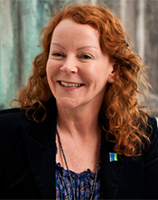 Amanda Mackenzie OBE, Chief Executive of Business in the Community, HRH The Prince of Wales' Responsible Business Network and Chair of Project Everyone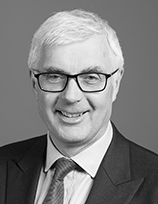 11.20 The Housing Landscape Now and the Future
Robert Grundy, Head of Housing, Housing Division - Savills, CIH UK Governing Board Member, Savills UK Board Member

11.45 Panel Q&A
12.30 Buffet Lunch and Networking
13.30 Introduction to the afternoon - Jackie Axelby MBA MBE, Chair, Efficiency North
13.40 New build case study, Newbridge Village: early stage design - Charlie Dunn, Managing Director, United Living and Sharon Brookes, Property Services Director, Pickering & Ferens Homes

14.10 The Truth About Apprenticeships - panel of current apprentices with Paul Mitchell, Social Value Manager Efficiency North and Mark Scott, Director of Futureworks (Yorkshire)

14.40 SOCIAL VALUE AWARDS PRESENTATION

Trainee of the Year
Community Initiative of the Year
Recognising the exceptional hard work and skills of trainees who've supported EN framework projects over the past year and the outstanding dedication and commitment of Community Initiatives who've received EN:Able funding.
15.00 Closing comments
15.15 CLOSE