Enablers for Success - E4S Conference

Thursday, 16 January 2014 from 08:30 to 18:00 (CET)
Event Details
ENABLERS FOR SUCCESS - E4S CONFERENCE
ICT support to Active and Healthy Aging: Paving the way from pilot to the Market
A dynamic one-day conference and exhibition
Mobile World Centre – Barcelona

The conference addresses the complete spectrum of stakeholders in Ambient Assisted Living (AAL) and Active and Healthy Ageing (AHA): technical experts, IT and device developers, service providers, care providers, end-users and policy makers. It provides an open and dynamic forum for exchange of news, views and ideas about the next steps in making ICT support for Active and Healthy Ageing a reality across Europe.

Highlights:
Prominent keynote speakers to set the scene and inspire discussion.

Agenda promoting open and frank discussion and debate amongst participants.

Emphasis on making it real: strategies to reach the market while responding to challenges from the technical side.

Three round-table topics:

"Public Administrations as Enablers"

"The IT Perspective and the Enablers for Success"

"Secure market's success: the integration of users' views"

"Demo lounge", with demonstrations from a variety of projects
The "demo lounge" will include demonstrations from EU FP7 projects universAAL and Home Sweet Home (the projects arranging the conference), and from other relevant projects.
Agenda:

08:30    Registration

09:10   Introduction to the Conference
Joe Gorman – Dimitri De Rooze
Coordinators, universAAL and Home Sweet Home projects

Welcome address
Cristina Iniesta 
Director of Health and Chair of the Barcelona Public Health Agency (ASPB) 
Oscar Pallarols 
Competence Center Director, Mobile World Capital Barcelona

09:30    Presentations of universAAL and Home Sweet Home projects
Casper Marcusen, RSD (universAAL)
Dimitri De Rooze, Zorgbedrijf Antwerpen (Home Sweet Home)

10:15    Alexandre Kalache: "Enabling Active Ageing in an Age-friendly Society"
President, International Longevity Centre - Brazil
Senior Advisor on Global Aging, the New York Academy of Medicine
HelpAge International Global Ambassador on Ageing
11:00    Jan Komarek: 'The opportunities of H2020'
Project Officer, European Commission
Directorate-General CONNECT

11:30    Coffee break and free discussion
12:00    Round Table 1: The barriers between the medical and the social services
Integrating care. The view of the Public Administrations as enablers:  billing, reimbursement models, public procurement.
Chair: Ad van Berlo – Smart Homes, The Netherlands
Agneta Granström - Norrbotten County Council, Sweden
Claus Duedal Pedersen - Regions South Denmark
Antoni Dedeu - Department of Health, Generalitat de Catalunya

13:00    Lunch and networking

14:15    Round Table 2: The IT perspective and the Enablers for success
From open source to interoperability and standards. From legal issues to regulations. How flexible can we expect the market to be?
Chair: Ramon Palacio, Polytechnic University of Barcelona (UPC), Spain
Reiner Wichert - Fraunhofer-Allianz AAL, Germany
Pantelis Angelidis - Vidavo, Greece
Malcolm Bain - Catalan Open Source Business Association (CatPL)

15:15    Round Table 3: Secure market's success: the integration of users' views
The client and the user. Different strategies to address the market? What the users have to say?. Do we listen to them? Ethical issues.
Chair: Nena Georgantzi - AGE Platform Europe, Belgium
Wouter A. Keijser - Medical Director, HSH project
Ignasi Saez - Geriatrician, Badalona Serveis Assistencials, Spain
Heidrun Mollenkopf - BAGSO, HSH Advisory Board member, Germany
16:15   Coffee break

16:45    Final conclusions and wrap up
What can we conclude from what we learned today? What are the next steps?
Joe Gorman - universAAL
Marco d'Angelantonio - Home Sweet Home
Joan Cornet - Mobile World Capital, Spain

17:15   Closing remarks
Antoni Maria Grau
General Director of Industry of the Department of Business and Employment of the Government of Catalonia

17:25   Conference Closing

'Demo lounge' exhibition:
Invited projects presenting their results to attendees in a parallel room.
Training Workshop:
universAAL project is also organising a one day training workshop in parallel. The aim is to introduce universAAL platform to developers and show them how to start with basic development in Ambient Assisted Living (AAL) environment and principles of how to integrate external existing service with universAAL platform. This training session will be held during the same day in other venue. More information and how to register for this training workshop can be found here: www.universaal.org/training/index.php/events/barcelona
Venue: Mobile World Centre
www.mobileworldcentre.com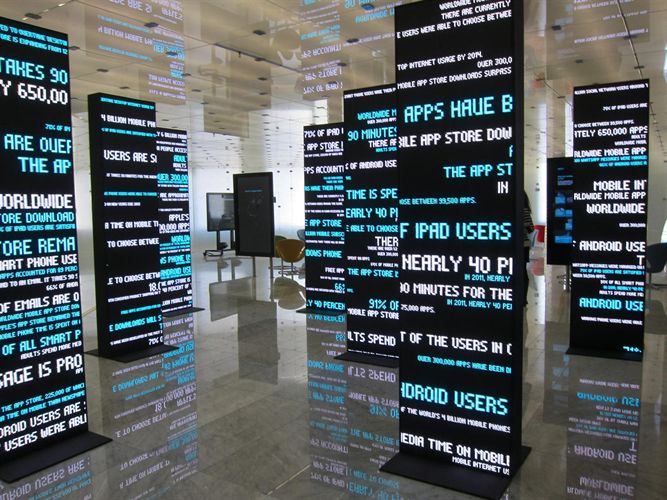 Featured Hotels near the venue in Plaça Catalunya:
- Eurostars Cristal Palace ****
- Olivia Plaza ****
- Catalonia Plaza Cataluña ****
- Regina ****
- Pulitzer ****
- Husa Barcelona ****
- Continental Barcelona ***
- BCN Urban Gran Ducat ***
- Room Mate Pau ***
- Medium Monegal **
- Hotel Cortes **
- Rent Top Apartments Rambla Catalunya

When & Where

Mobile World Centre
2 Carrer de Fontanella
www.mobileworldcentre.com
08002 Barcelona
Spain


Thursday, 16 January 2014 from 08:30 to 18:00 (CET)
Add to my calendar
Organiser
EU FP7 projects universAAL and Home Sweet Home
The universAAL project aims to produce an open platform that provides a standardized approach making it technically feasible and economically viable to develop AAL solutions. The platform is being produced by a mixture of new development and consolidation of state‐of‐the art results from existing initiatives. universAAL aims to reduce barriers to adoption and to promote the development and widespread uptake of innovative AAL solutions. Our vision is that it should be as simple for users to download and setup AAL services as it is to download and install software applications on a modern operating system. universAAL will establish a store providing plug-and-play AAL applications and services that support multiple execution platforms and can be deployed to various devices and users. The universAAL consortium is built of major industrial and research players in the field, including key participants from earlier projects, from 12 countries. See more in http://universaal.org
The Home-Sweet-Home project aims to a health monitoring and social integration environment to support the extension of independent life at home. HSH knows and understands the desire of elderly people to remain as independent as possible for as long as possible. However, as time goes by, this independence can be a source of concern for relatives and friends. This is where Home Sweet Home comes in. We use technology to support the daily activities of elderly people, keeping them in contact with friends and family with the minimum possible intrusion into their life, unless, of course, the system detects that help is required. The Home Sweet Home consortium consists of public health authorities and SMEs from Belgium, Ireland, Italy and Spain. It will be run according to clinical trial methodology to ensure a credible outcome. See more in www.homesweethome-project.be
Enablers for Success - E4S Conference