Description
Enabling the Modern Workforce with Microsoft 365 Devices
Join GCI for a FREE, in-depth look at how to enable the modern worker to be productive, collaborative, agile and secure with Microsoft 365.
Held at Microsoft Paddington in London, we will explore the benefits of powering Microsoft 365 technologies with the intelligent and secure family of Surface devices, including references to organisations with 100 to 4000+ users currently taking advantage of the most up-to-date solutions.
---
The event will:
Cover a number of Microsoft technologies, including the security aspects of Microsoft 365 and Teams with Surface Hub

Inform you of how you can combine solutions to improve efficiencies and collaboration

Showcase the ease of deployment and management of modern devices

Highlight the business benefits of having proactive insights


---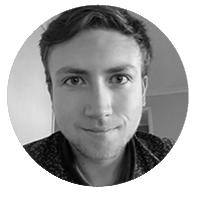 Our expert speaker:
Tom Cox – Cloud Technologist at GCI
Tom is a Cloud Architect for GCI, and has previously worked for Microsoft as a Technical Architect. He has in-depth knowledge of Microsoft's core security products, including The Microsoft Cloud Stack (Office 365 suite), Azure, and Enterprise Mobility + Security. Most recently, Tom has delivered Azure-based security workshops to organisations such as Renfrewshire Council and Aggreko, helping them to build innovative solutions and follow best practice for Cloud implementations.