Sales Have Ended
Registrations are closed
Thank you for registering. We look forward to seeing you there. A member of the Enactus UK staff team will be in touch closer to the event with joining instructions. Any questions in the interim, please email Claire Donaldson -cdonaldon@enactus.org
Sales Have Ended
Registrations are closed
Thank you for registering. We look forward to seeing you there. A member of the Enactus UK staff team will be in touch closer to the event with joining instructions. Any questions in the interim, please email Claire Donaldson -cdonaldon@enactus.org
Help them to...Lead the way with social change. Design projects with purpose. Take action this summer.
About this event
What is Enactus UK?
Enactus UK is a national network of students, academics and business leaders working together to develop student-led social enterprises that work to achieve the UN Sustainable Development Goals by tackling social and environmental issues to positively impact the lives of project beneficiaries and transform local and international communities and wider society.
What is the Enactus UK Community Networking Session?
Enactus UK are hosting a virtual community networking session, which is an opportunity for our Enactus students at UK universities to network with representatives from community organisations. Your support to volunteer your time for this networking session to talk informally with a few small groups of students and answer a few simple questions about your organisation and the needs, challenges and experiences of the community group and beneficiaries you work with.
What is expected of me to support?
No preparation required - other than thinking a bit about how you might describe the purpose and goal of the organisation you work or volunteer for in brief and the nature of the people and community you support, such as any common needs, challenges and experiences.
No commitment expectations - some of the Project Leaders and Enactus teams may wish to keep in touch, arrange a further meeting or collaborate with your organisation on developing their project or benefiting from its offer; however, there is absolutely no expectation to do this should you not wish to and being available on the day to network and support with insights is all we ask.
Share invaluable insights and passions - the university students are developing their confidence speaking to community organisations and beneficiaries and your ideas and answers to their informal questions offer invaluable insight into social needs and the community, therefore improving project quality and their social and environmental impact.
What will this support mean to the students, their projects and the impact on their beneficiaries?
Your support, insights and experiences would be invaluable to helping the Higher Education student changemakers better understand different community groups, inform and inspire their social enterprise projects and accelerate and maximise their social impact through youth social action. Please register and share this information and the link as widely as you can with colleagues, volunteers, others from your professional network and other UK based community organisations working with different beneficiary groups. The more diverse the network, the better!
What else do I need to know?
The networking session will be facilitated online by Enactus UK and is anticipated to be a maximum of 1 hour and 30 minutes in length with a short briefing and 4-5 rotations. Approximately 1 week beforehand, full joining information will be circulated via email.
Enactus UK students are participating in this networking event as part of week 5 of their Enactus UK Summer Action activities. To find out more, please visit our website http://enactusuk.org/summer-action
What if I have questions?
Any questions, please do not hesitate to ask. Please email or call Claire Donaldson at Enactus UK - Senior Programme Coordinator for Project Innovation & Impact. cdonaldson@enactus.org 0774 222 1932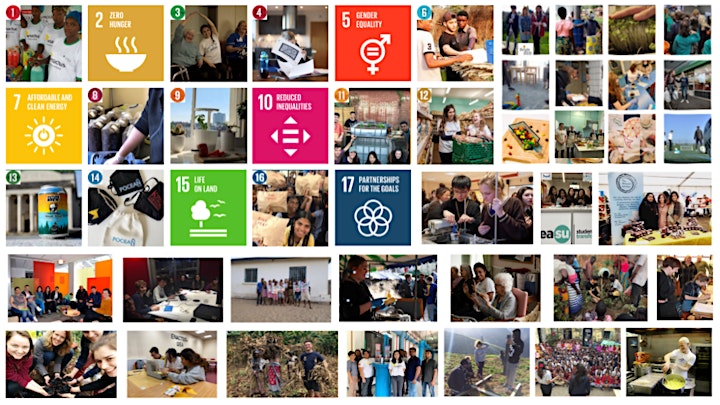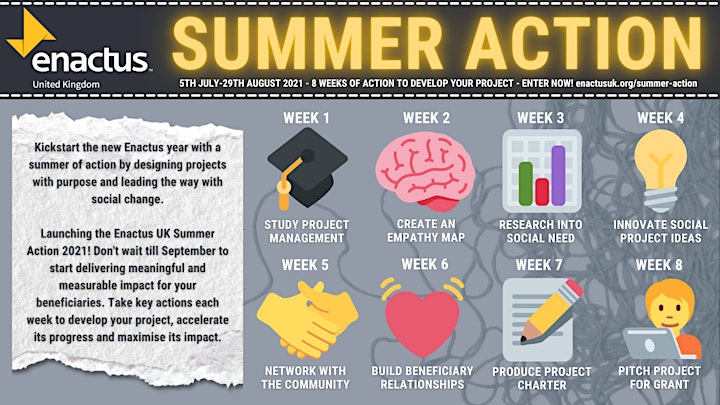 Organiser of Enactus UK Community Networking - Insights for Youth Social Action