Sales Have Ended
Registrations are closed
Thank you for booking a ticket for Enchanted Days at Milton Country Park Autumn Festival. Let the magic begin...
Sales Have Ended
Registrations are closed
Thank you for booking a ticket for Enchanted Days at Milton Country Park Autumn Festival. Let the magic begin...
Description

** Now Sold Out **
You can still access Enchanted Days as we have 3pm slot open for bookings on the day. Please note - there is an Cambridge County Council enrolment form to complete so please be aware you will need time to complete it. Thank you!


Enchanted Days - Free Magical Creative Workshops for Children
Sunday 25th September
At Milton Country Park Autumn Festival from 10.30am to 5pm
For children aged 4 and upwards. Children please look after your adults at all times...
Please note that before you book you MUST be in receipt of a ticket for the festival. Tickets are £5.00 plus booking fee per adult and children are free. Details can be found here:
https://www.cambridgelivetrust.co.uk/tickets/events/milton-country-park-autumn-festival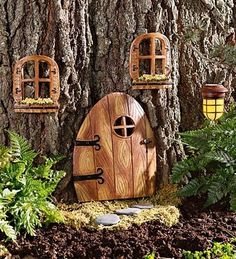 This year we are running four different workshops five times during the day. Please select your preferred time slot carefully when registering.
You can add up to 4 children per family registration. There is a drop-down menu once you click on time slot to increase admission ticket number from 1 - 4. For example - if you want to register 3 children, click the drop down and click 3.
Your ticket will entitle each child/children (up to 4) to join one of the workshops on a first come first served basis.
Remember the workshops are FREE this year thanks to Cambridge County Council!
Bring your ticket on the day where you can choose one of the following 4 workshops: Fairy Doors, Whizzy Wands, Potions or Masks. Each workshop is as lovely as the next but we do understand you may have preferences. Which is why we're open for booking on half an hour before your timeslot to allocate your choice. Please note we can only allocate ONE workshop per timeslot and there are SIX spaces per workshop.
Workshop 1 - Fairy Doors
Calling all Magical Creature enthusiasts!
Make your very own doorway to the magical world, inviting fairies and enchanted creatures into your own bedroom! Once you've made your magic doorway simply take it home and place it on your skirting board or wall. Learn mixed media craft skills such as using found objects, 3D paint effects and embellishments. 
Workshop 2 - Whizzy Wands
Calling all aspiring Witches and Wizards!
Your little witch or wizard will get to make a magic wand to take home and cast their very own creative spells! Choose a wand and make it uniquely individual for your magical needs with our enchanted ribbons, bells, buttons, beads, colourful strings and lots more. We'll even help you write your own spells!
Workshop 3 - Potions
Calling all Spell and Potion Masters!
Cook up your own magical potion to bottle and take home with you, as well as writing your own enchantment spell. We'll have mini glass potion bottles to keep your potion fresh for decades, and ribbon so you can carry it with you whenever you might need it. Eyes of newts, puppy dog tails, and frog's legs are not included!
Workshop 4 - Masks galore
Calling all carnival prince and princesses!
Design and decorate a funky and fun mask using paints, glitters, feathers and more then learn some great dance moves to get the celebration started. You'll have your enchanted mask to wear at home when you want to create that carnival atmosphere all over again!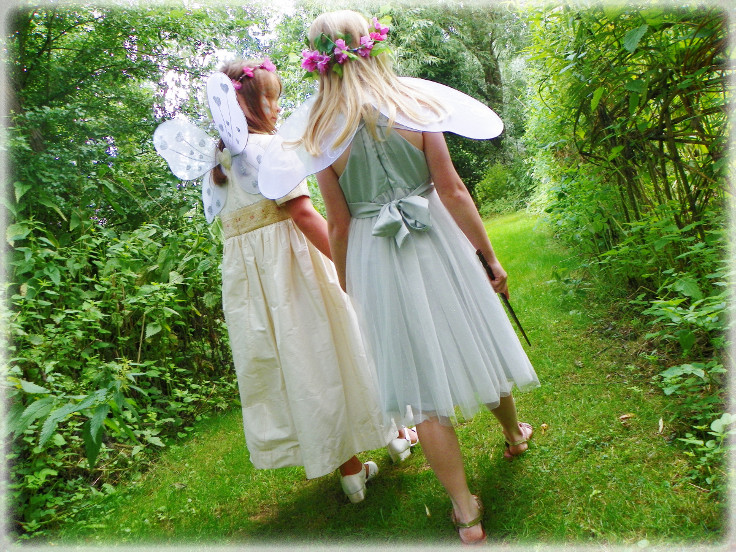 Free for all - Entry to the Enchanted Days wooded encampment with access to the following attractions:
Storytelling - Listen to tales of old, told by our mystical Storyteller
Meet the Enchanted creatures who inhabit the Wild Place when you're not around
Dens - Chill out in our little dens, or have a go at decorating them. 
Decoration - small painted motifs or temporary tattoos using Snazaroo paints
Hair Braiding - sit a while and have your hair braided and woven with little flowers and butterflies
Enchanted stall - selling magical adornments - wings, crowns, flower bands as well as refreshments
Ticket holders - you are welcome to come to the encampment before your workshop.
Enchanted days is funded by Cambridge County Council's Family Festival grant.

FAQs
What do I need to bring on the day?
Please bring your printed tickets and wear suitable clothing - dressing up is encouraged! The Enchanted Days area has refreshments for sale. Your workshop will be allocated on the day on a first come, first served basis with registration opening half an hour before your workshop starts.Only one workshop per ticket is allowed with amaximum of 6 children per workshop. 
What do I need to consider before buying?
The Wild Place is a beautiful secluded woodland that has uneven ground and is a natural environment. We insist that you adhere to treating the space with respect and take your rubbish home. We have a no-tree climbing policy whilst in the Enchanted Days area and expect full parental supervision throughout the experience.
What are my transport/parking options getting to the event?
Milton Country Park is just off of exit 33 from the A14, there will be limited room for parking. It's also about a ten minute walk from the Science Park if you arrive by bus.
Can I take photographs at the event?
We ask you politely to not take photographs during the workshops due to safeguarding issues and disrupting the fun during the workshops. You can take photos in the Enchanted Encampment but they must not be used for commercial use. 
But what if it rains?
Even with all the magic that we have we cannot guarantee the great British weather. We are providing covered areas and will do our best to deliver a special experience on the day.
*Is our time in The Wild Place, Enchanted Days even unlimited?
We want you to have the best experience possible which is why when have a ticket for a workshop you are welcome to enter as a family. Enchanted Days will also be offering visitors extra activities but due to the capacity of the space we can not realistically allow everyone to stay for the duration of the day. We do not want to become over-crowded resulting in not only a disappointing experience for you but also because it will be dangerous. We guarantee at least one hour in The Enchanted Days area including your workshop time, however if it gets too busy you will be asked to enjoy the fun in the rest of the Autumn Festival.
Where can I contact the organiser with any questions?
If you have any queries about the event feel free to email hello@gaplearning.co.uk or give as a call at the GAP Learning Office on 01480 731131
Is my registration/ticket transferable
Yes, depending on availability of the other workshops, email hello@gaplearning.co.uk
What is the refund policy?
The tickets are free therefore there is no refund policy.
Who are GAP Learning and why are they organising Enchanted Days?
GAP Learning CIC was founded by sisters Amanda and Teresa in 2014. It took several years to develop their business around their passion to make a postive social impact. They are fellow of the School of Social Entrepreneurs graduates of the prestigious Social Incubator East Programme. At GAP Learning, we have a mission to create positive change in our community via training. Our courses change lives for the better by helping the unseen talented artists and craftspeople in our community achieve financial independence. We have lots of ideas of how to expand our work, and help our course graduates get their businesses off the ground too. All funds raised from the Enchanted Days are going towards reaching this goal, so we are pulling out all the stops to make sure it's a success.
For more information about the organisers please visit: www.gaplearning.co.uk and www.facebook.com/GAPLearning
Thanks for your support - much love from the GAP Learning Team