ENCOUNTER - A weekend of seeking the face of Jesus with expectant faith and soaking in His divine presence. Attend In Person OR Online
About this event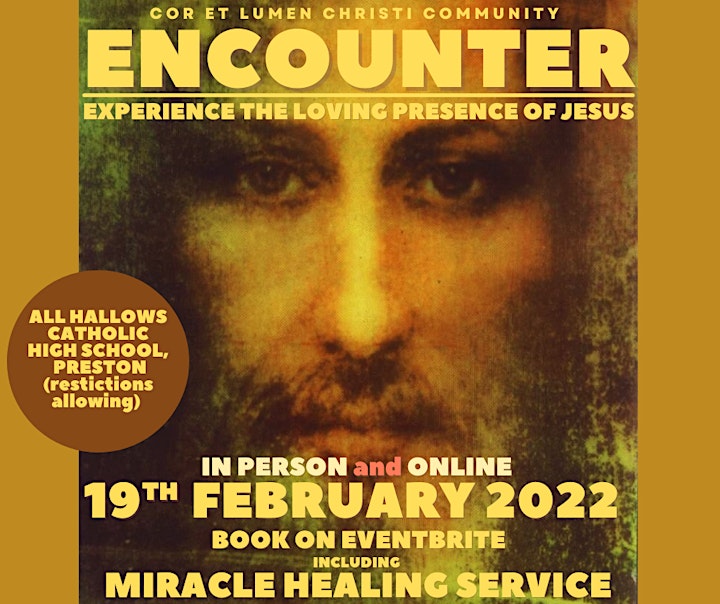 "If you seek Him, He will be found by you." - 2 Chronicles 15:2
God is eager to meet with His people in a living and tangible way.
At ENCOUNTER we will seek the presence of God and give ourselves to Him with expectant faith.
This weekend will include input to help us grow in expectation and hunger for the living God, and opportunities to really soak in His divine presence by giving our time to Him in a variety of ways, including:
Adoration,
Extended times of Worship,
Various expressions of prayer,
Prophetic Ministry,
Prayer for Healing,
Ministry in the power of the Holy Spirit,
...and more.
Testimonies from previous ENCOUNTER conferences:
"God has opened my heart to the wonder of His great love"
"The experience of love present here is inexpressible"
"Very empowering… It brought me much 
closer to God"
"Being in the presence of God helped me be myself"
"Draw near to God and He will draw near to you." - James 4:8