About this Event
FREE of charge and open to all
Join us for the last Debating London of the 2010s as we mark the Grand Final of the 2019 Great Debaters Competition in what is set to be our biggest debate ever. As a new decade approaches, we ask if the last one has seen Britain change for the better.
Taking place in the 150+ seater Great Hall of Goodenough College, two teams of speakers, who will have spent the weekend competing for a place in this debate in the annual Great Debaters Club round-robin tournament, will go head to head.
They will have faced stiff competition from the lawyers, public servants, journalists, finance professionals, and entrepreneurs, who make up the club's membership, and will be relishing the even bigger test of being cross-examined by a live audience.
Debate motion
'This House Believes Britain has changed for the better in the 2010s'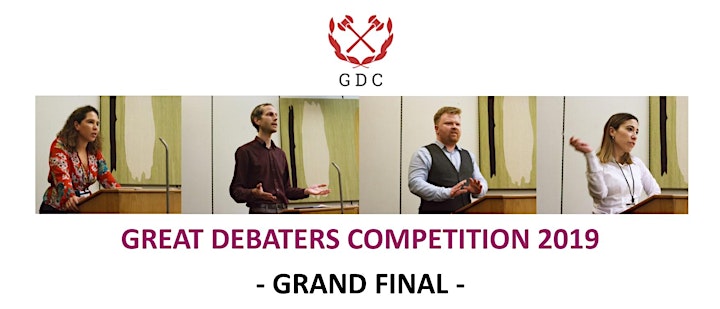 Rules and format
Their arguments must be based on a single set of 'agreed facts' that will be shared with them and the audience before the debate
A handpicked panel of jurors will cross-examine the speakers
The audience will share their questions and comments
Running order
Get to know other guests and find out what they think
Vote on the motion to see where the audience initially stands
Hear the arguments and share your point of view
Vote again to see how many people have changed their minds
Join us in the college bar for a drink and a chat after the debate