Description
Our 4th Silent Disco for end of year celebration takes place at Tooting Leisure Centre with a range of indoor activities and information to take away.
Not all families are able to celebrate holiday events or attend family events for various reasons.
A safe place for ASC/SEND children and siblings to have loads of fun. Friends are welcome to attend. Lots of space to run around and let of steam.
Can pay on the day., but advisable to book online.
We are raising funds for a shed to store our sensory equipment, afterschool activities term time only and toddlers sensory zone sessions.
Silent Disco – 3 Channels (Limited Headsets)
Soft Play and Bouncy Castle
Face-Painting
Stalls
Raffle Prizes and Hampers
Hot food on sale
Discount for under 6's Tooting Leisure Centre's Playzone Area (Wristband will be provided)
Siblings welcome too
Plus more…
CATERING BY JUICY JOOL'S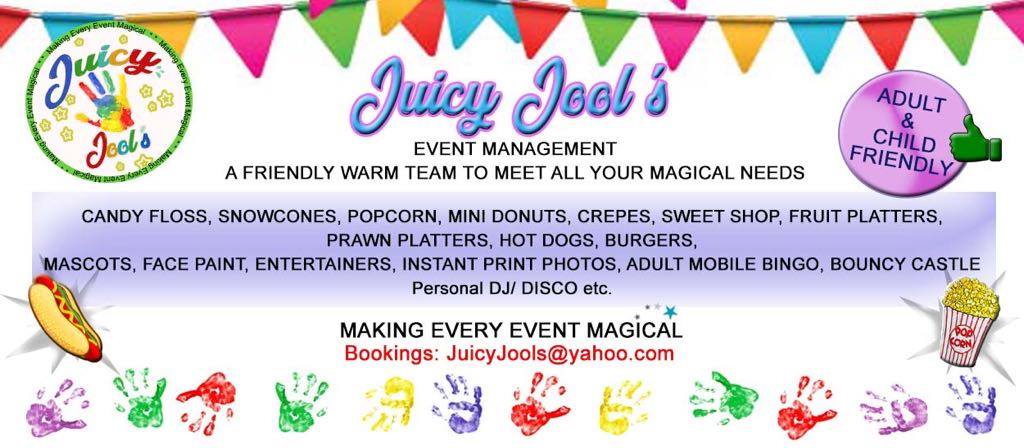 RAFFLE PRIZES
Gold Raffles
Founder Tanya Williams of SENADVICE has donated a one- two-one advice session voucher worth over £150 that can be booked within the next 6 months. Tanya advises parents on EHCPs, Appeals and Tribunals. She has over 20 years experience as a litigator and is a SOSSEN volunteer. Moreover she has personal experience as the parent of 2 Young People with SEND. Her background and services can be viewed on her website: www.senadvice.com Bidding starting from £20
Large Caribbean Hamper bidding starting from £20
Raffle Prizes
2 x Tickets for Vue Cinema
2 x Tickets for The Autism Show, London
Bottle of Prosecco
Plus more
__________________________________________________________________________________
PRESENTATIONS:
PECKHAM BMX – Request from one of our mothers who attends with her son quotes. "CK is fantastic with my son, I have to travel from SW19 to travel to Peckham on a Saturday. Please bring it to Tooting".
Michael Pusey was awarded an MBE in 2017 by the Queen of England for the impressive works he has done with young people in Sport and the community.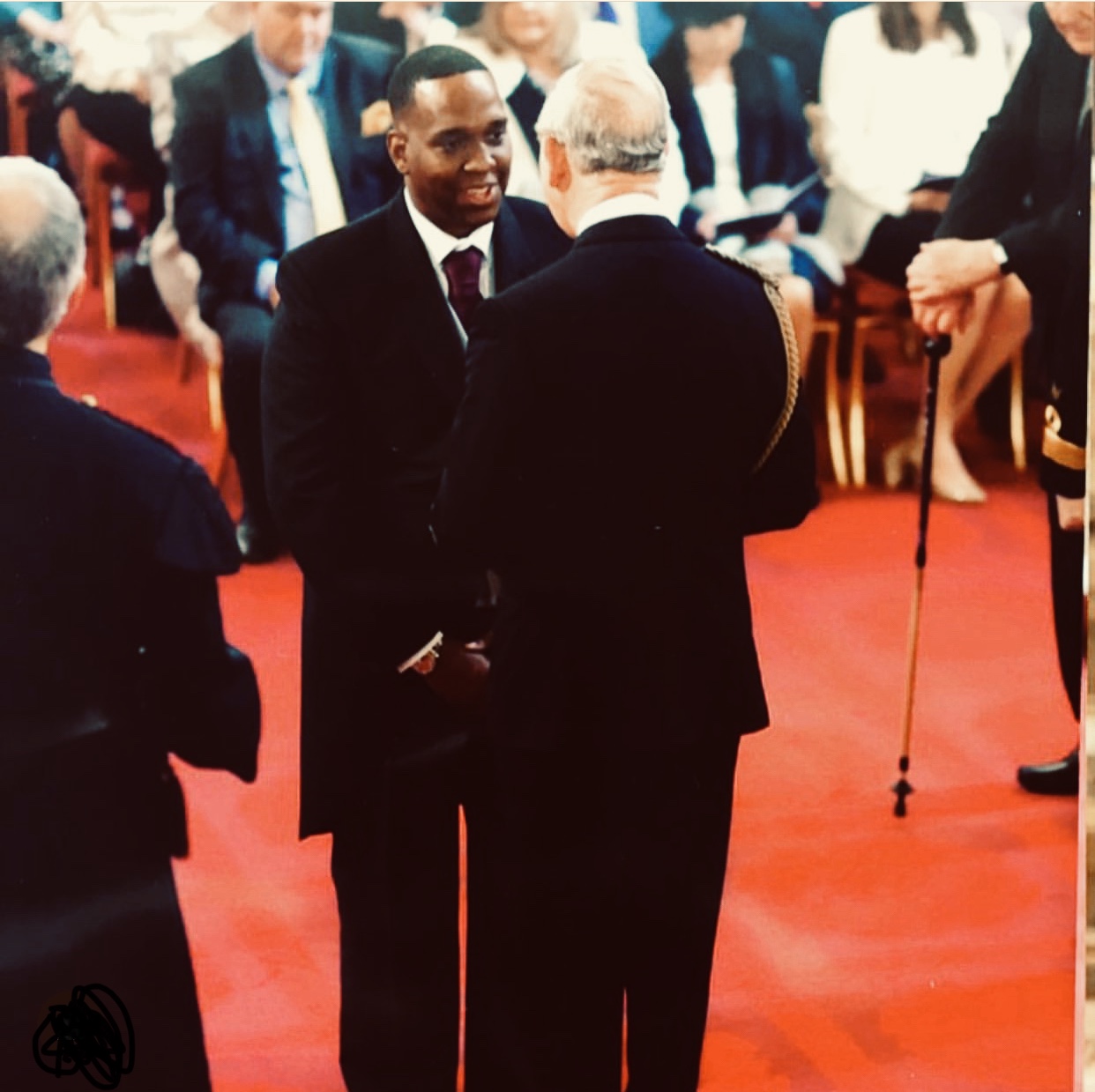 In 2004, Michael Pusey opened Peckham BMX Club in London. It was during this time whilst working as a Radio DJ, TV Presenter and entrepreneur, Michael was approached by Southwark Council and Edward bike shop in Lodon to take on the challenge of clearing a patch of waste ground on Naylor Road Peckham.
After some back breaking work and a club opening with just 4 young people, the club grew to become the number one club in the UK in 2008.
The BBC video below was done in August 2019 and shows how well the club has done until now.
Peckham BMX has produced world champion men and women podium top 3, sending over 8 riders (which amounts to 70% of the current British Olympic cycling team today) to the Olympics.
These young BMX riders come from very diverse backgrounds, with some who could have been apart of the South London gang culture but through opportunity, mentoring and a dedicated training programme have defied the odds with outstanding results.
This incredible achievement in such a short space of time bears testament to the clubs mentality that Michael Pusey MBE has put into place.
Peckham BMX Club has over 150 consistent members, 100 of which ride every week. They are aged between 4 and 25 years. They consist of elite Junior riders and over 40 Master riders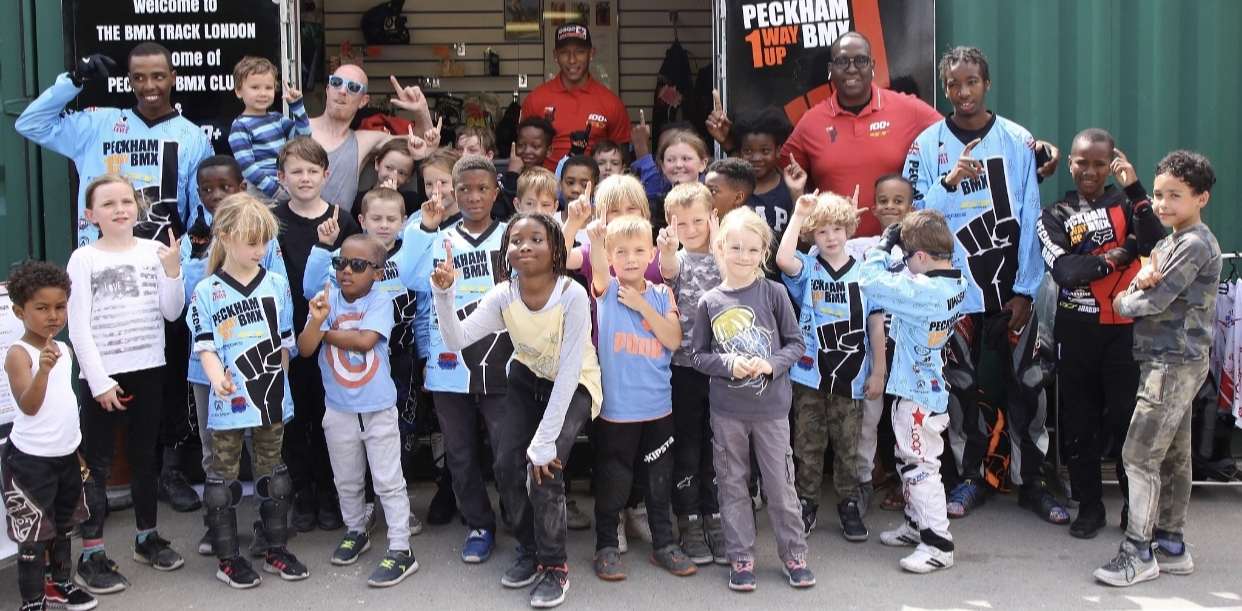 Michael Pusey MBE progressed to raise 1.2 million pounds to open a new full size track on August 16th 2013 in Burgess Park in South London.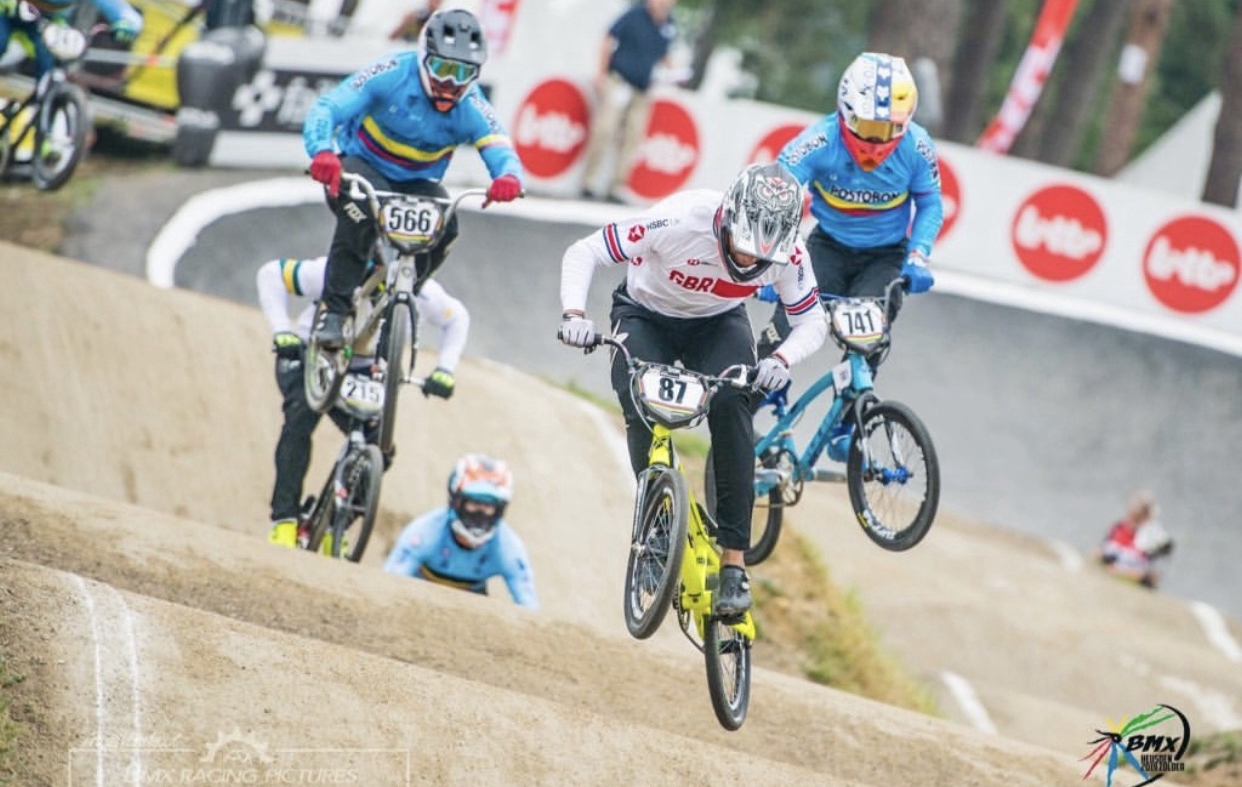 Michael Pusey MBE has been in the BMX Sports Industry for over 35 years and trained with the best in the business. Thus, including working with some of the best coaches globally from the UK, France, China and the USA. Michael Pusey MBE is highly experienced in training as a club coach, individuals and athletes.
Michael Pusey's mantra is to focus on the full package – intensive training, nutrition and mental preparation, with the advantage of being in a nurturing and professional environment.
—————————————————————————————————————————————————
MOVEMENTWORKS
MovementWorks® exists to prove that movement matters. We are an evidenced-based organisation. Our work is developed by a qualified dance movement scientist and supported by nationally recognized leading figures in education. Read more about us.
We are committed to ongoing research.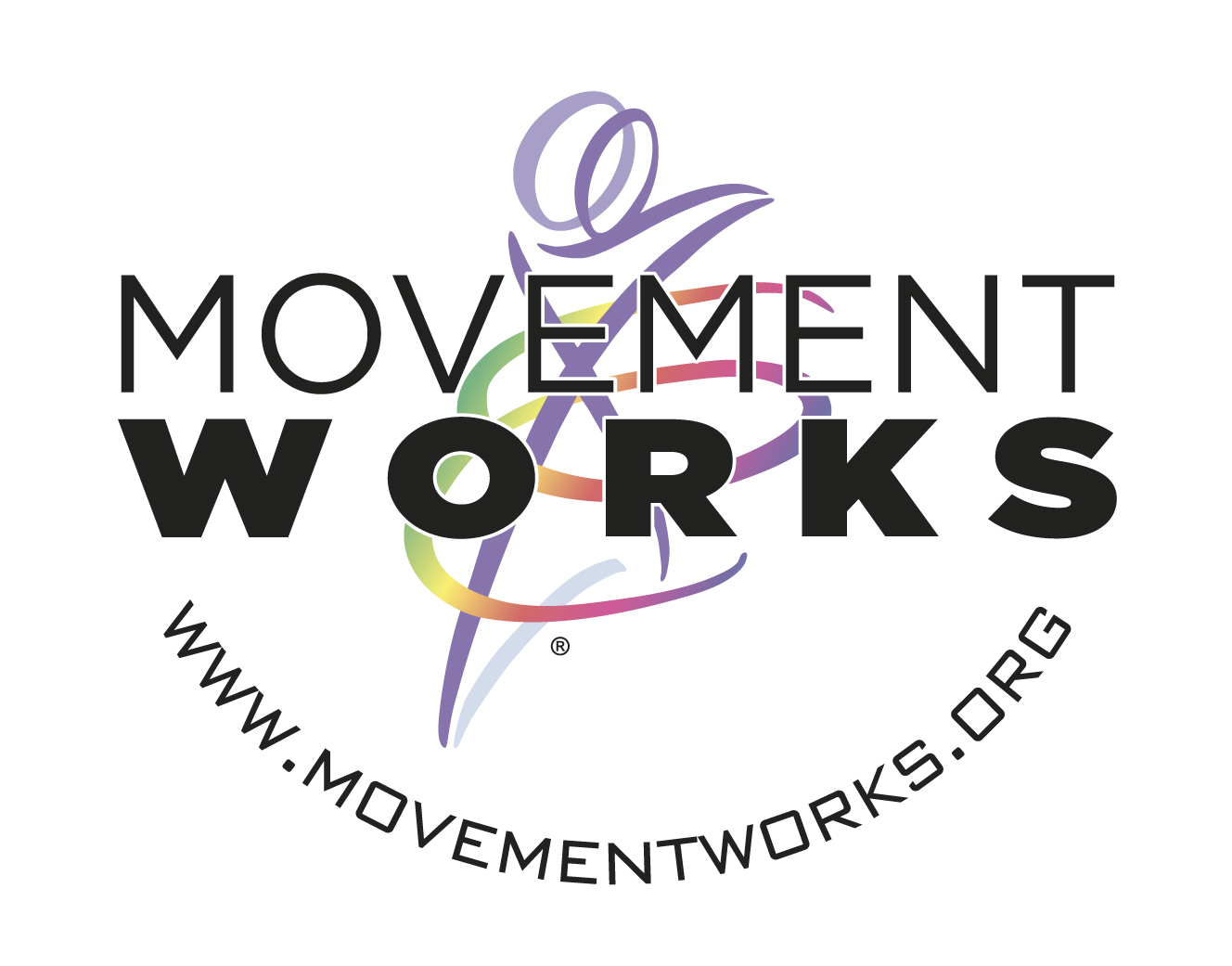 We provide inclusive dance-movement based intervention programmes that are both mainstream and SEN appropriate. They are designed to optimise physical development to accelerate learning and to enhance communication and global understanding.
Our flagship Developmental Dance Movement® programme was designed subject to rigorous academic research and continues to evidence outstanding results. Read more about Developmental Dance Movement® (DDM) and find out more about our current projects.
Our specialist support team and practitioners are trained in Inclusive Practice and Special Educational Needs. You can read more about the MovementWorks Team, and view our SEN&D Case Studies.
We provide CPD career seminars for early years practitioners, teachers and SENCo's. Feel free to contact us about INSET training.
We offer enjoyable informative workshops suitable for parents/carers and qualifying practitioners. Our outreach events have a community focus and promote movement awareness, encouraging an active and positive lifestyle.
We also deliver specialist higher education lecture and seminars suitable for those studying Sport, Movement, Early Years Education, Dance and/or Health Sciences. Book through your university.

Our Movement Mission
Movement is vitally important to the way we develop, to the way we communicate and understand each other, and to the way we feel, think and learn. Focusing on both the recreational and learning potential that dance movement has to offer, MovementWorks provides movement education and experiences of the highest quality for our children, their carers and educators. Please see our full Mission Statement.
Watch MovementWorks Founder & Creative Director Ali Golding deliver her message at TEDxKingstonUponThames – https://youtu.be/nlZsG0HyfTI