End of Year at The Court

Saturday, 25 November 2017 from 14:00 to 20:00 (GMT)
Event Details
Welcome to our FINAL brunch of the year, an intimate gathering
taking place inside a Courtroom, 
and in front of the Judges.

On your arrival to this 400 years old building, you will be treated to Complementary cocktails until 3pm, whilst exploring the court's Waiting Room. You may then take your seat at the Witness Box or wonder across to The Banquet, where a Complementary round of delicious bites will be served.
The Court has gathered to decide who killed Mr SB at his Mansion in September, following his recent Funeral in October. Once the verdict is reached, the party shall commence.

MEMBERSHIP
Members can purchase tickets for guests. If you are not yet a member but wish to attend, then simply complete the application below. We aim to notify all successful applicants right away and in time for you to purchase your tickets:
www.secretbrunch.com/membership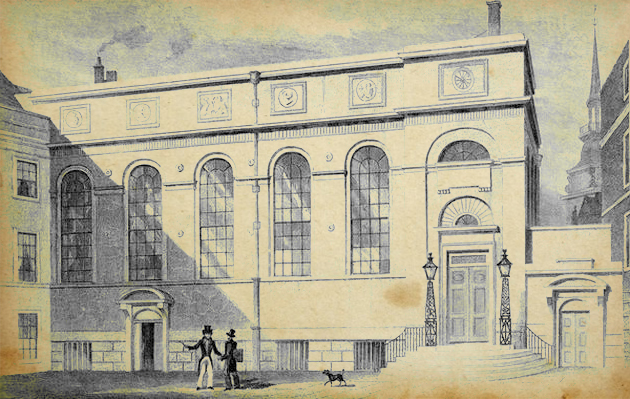 LOCATION of THE COURT
An old chamber built in 1600, hidden in the heart of Central London.
A drink or two will be served as you wait in the Waiting Room until the Judges of His Honourable Society are ready to take the helm at The Courtroom. A Banquet will be served in the dining quarters and the courtyard will be open for those who cannot withstand the scrutiny of the court.


TABLES - THE JURY
Two long rows of banqueting style tables will be setup inside of the main Courtroom to house The Jury, who will help the judge decide on the final verdict.
Each row will be split into sections of 8 and 4. Book your seat early if you wish to be positioned closest to the Judges.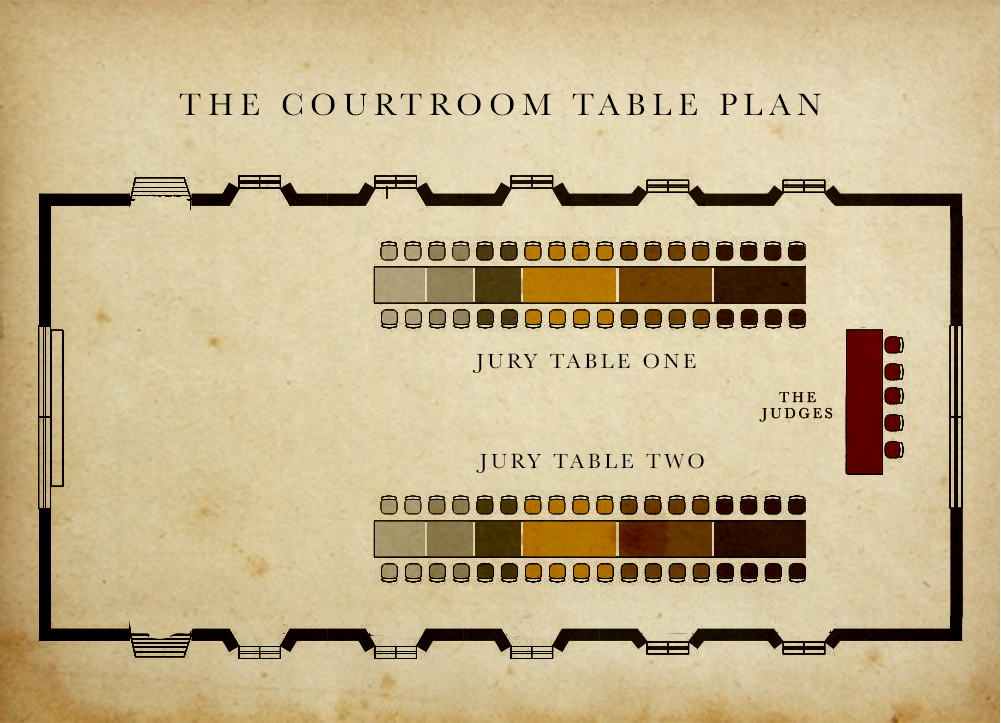 8 Seats - includes a complementary package worth over £1200 on the day:
8 passes to the Banquet
2 bottles of Belvedere Vodka 
2 bottles of Veuve Clicquot Yellow Label
2 bottles of Veuve Clicquot RICH

4 Seats - includes a complementary package worth over £500 on the day:
4 passes to the Banquet


1 bottle of Belvedere Vodka 




1 bottles of Veuve Clicquot Yellow Label




1 bottles of Veuve Clicquot RICH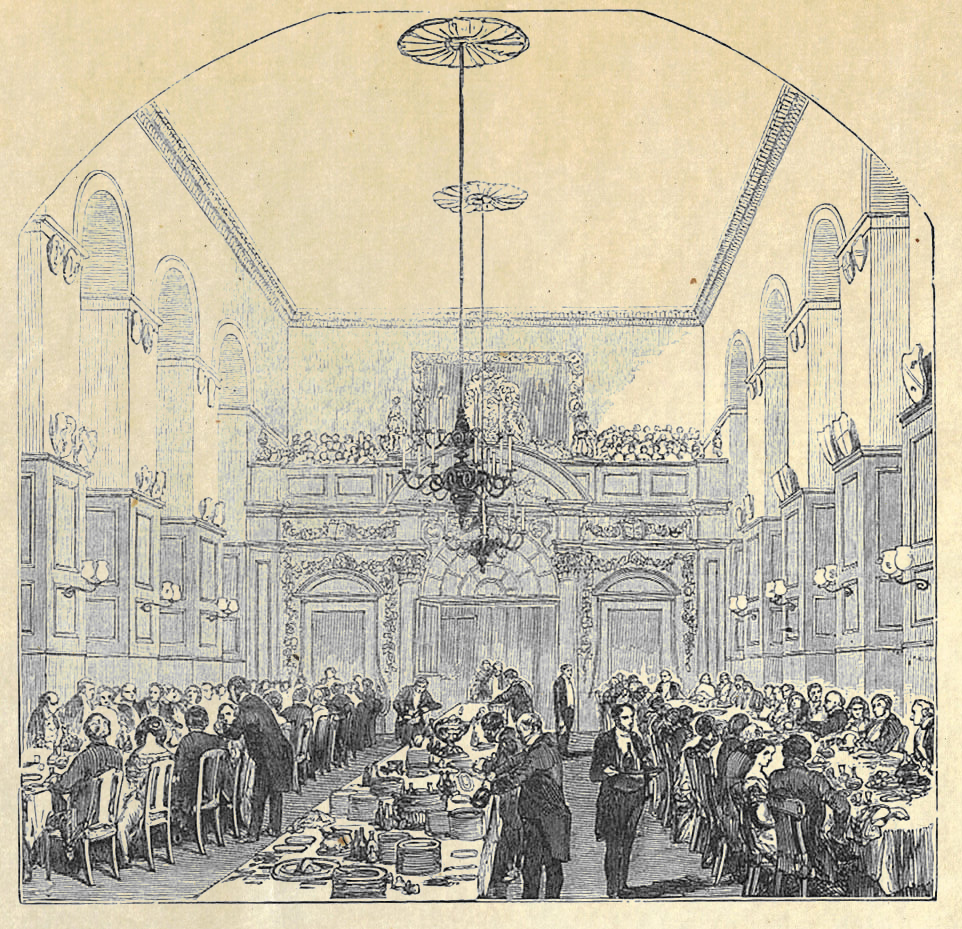 TICKETS
All tickets and tables will enjoy a first hour of complementary cocktails until 3PM, as well as a  complementary pass for The Banquet, where a feast of court's traditional bites will be served. Access to the Banquet will be granted until 4:45PM.
NOTE ON MEMBERSHIPS
All memberships including those who are in the 12 month expiry period are welcome to purchase tickets to this event, for themselves and guests. An invitation will go out in the new year for memberships renewal procedure, where applicable.
NOTE:
This event is strictly for members and guests. Members can purchase tickets on behalf of guests. A total of 7 tickets or a table can be purchased by each member. If you are not yet a member, you can apply for membership via the link below, and we will aim to process your application ASAP:
Secret Brunch
F A C E  B O O K
I N S T A G R A M
H O M E
* Secret theme and itinerary will be emailed on the week of the event. The Secret Location will be revealed on the day of the event, to only the ticket holders, via email. All tickets are non-refundable & non-transferable. All TABLES must be of a mixed ratio. To attend you must either be an approved member, invited by a member, or by the organisers or those involved in the organisation of the event. Failure to adhere will result in refusal of entry at the door, and tickets wil not be refunded. We aim to process and notify all successful applicant as soon as possible. Memberships are currently valid for a duration of 12 months. All member and those in attendance must adhere to the HOUSE RULES as well as the theme/ dress-code. Secret Brunch refuses to work with any promoters or promotional companies, as it aims to keep each event private, and its crowd 'natural'. If the information provided when applying for membership or when purchasing a ticket is deemed inaccurate or misleading, then Secret Brunch reserves the right to refuse entry, cancel a purchase, or if applicable retract a membership. The House expects all guests to drink responsibly and reserves the right to refuse service at it's sole discretion.  
When & Where

Secret Court
Central London
London
United Kingdom


Saturday, 25 November 2017 from 14:00 to 20:00 (GMT)
Add to my calendar