Endell Street: The Women who ran Britain's Trailblazing Military Hospital
Join author Wendy Moore as she reveals the startling story of the pioneering women who ran Endell Street, a WWI military hospital.
About this Event
When war broke out in 1914 dozens of women doctors offered their services – but they were told by the British Army to "Go home and sit still". Flora Murray and Louisa Garrett Anderson refused to sit still. Both qualified doctors, suffragettes and life partners they took a unit of women doctors and nurses to Paris. They ran a hospital there so successfully that the army invited them to open a hospital in Boulogne and then – in May 1915 – to run a major military hospital in the heart of London. Endell Street was unique. It was the only hospital within the British Army to be staffed by women – all the doctors, nurses and orderlies were female apart from a dozen or so male helpers. The women of Endell Street treated 26,000 wounded – the vast majority of them men – who were shipped back from the frontline in France, Gallipoli and elsewhere throughout the war. After the war the hospital remained open to treat victims of the Spanish flu. Endell Street became renowned as the most popular hospital in the First World War – but that did nothing to help its women pioneers when peace came.
Wendy Moore, author of ENDELL STREET: The Women who ran Britain's Trailblazing Military Hospital, reveals the startling story of these pioneering women.
Wendy Moore is a freelance journalist and author of five books on medical and social history. ENDELL STREET was a BBC Radio 4 Book of the Week. A copy of the book can be bought at Waterstones online now.
There will be an introduction to our new online exhibition RCP Unseen and the talk will be followed by a live Q&A.
Tickets can be booked by donation. All the donations, minus the Eventbrite admin fees, will go to speaker Wendy Moore ,who is giving her time freely for this event, and to support the Royal College of Physicians Museum in these challenging times.
This event is online only.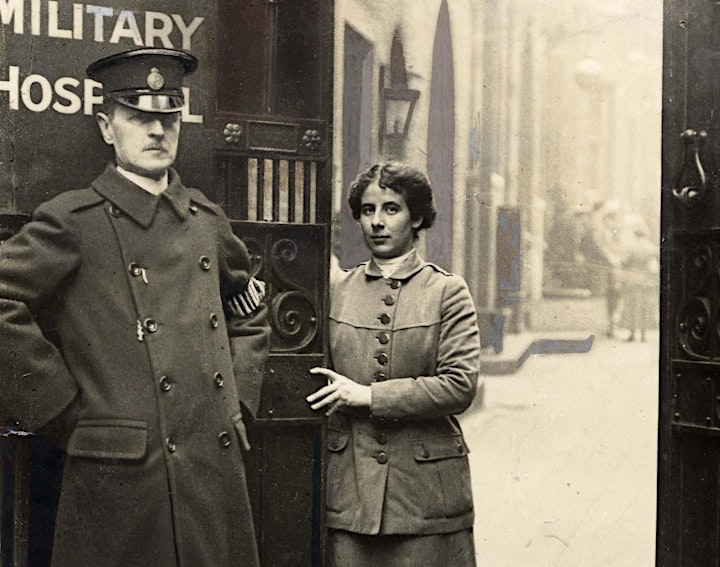 RCP Unseen
The history of medicine like you've never seen it before
RCP Unseen reveals hidden and rarely seen items from the archives, library and museum collections of the Royal College of Physicians. Discover how our historical objects are being used by scientists and researchers today to learn more about disease and medical practice. Learn how a 500-year-old collection continues to grow today, and discover some of the surprising items that you would never expect a physician to own!
The story of Endell Street is a fantastic example of a rarely told story of women in medicine. Visit RCP Unseen online to find out more about how we continue to explore the history of women in medicine, as patients and practitioners, with the current research project 'Women's ownership of medical knowledge in Tudor and Stuart England, 1485–1714'.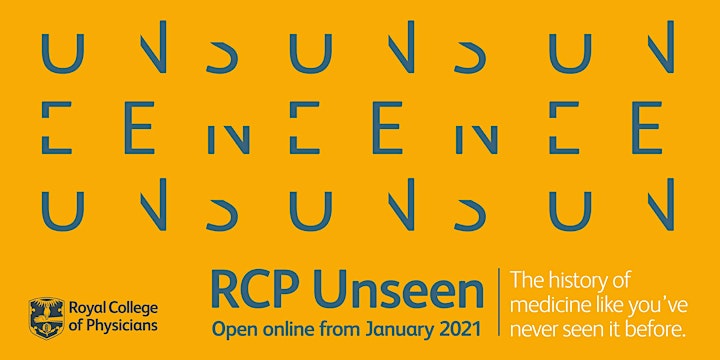 Please be aware that this event will be recorded and shared publicly. Only the cameras of the speaker and hosts will be visible during the event, and on the recording. The Q&A will be conducted via the chat functions only. By attending the session you are consenting to being part of this recording.