Description
How I Broke-Free Of Unhealthy Eating Habits & Exercise Patterns, For
Good.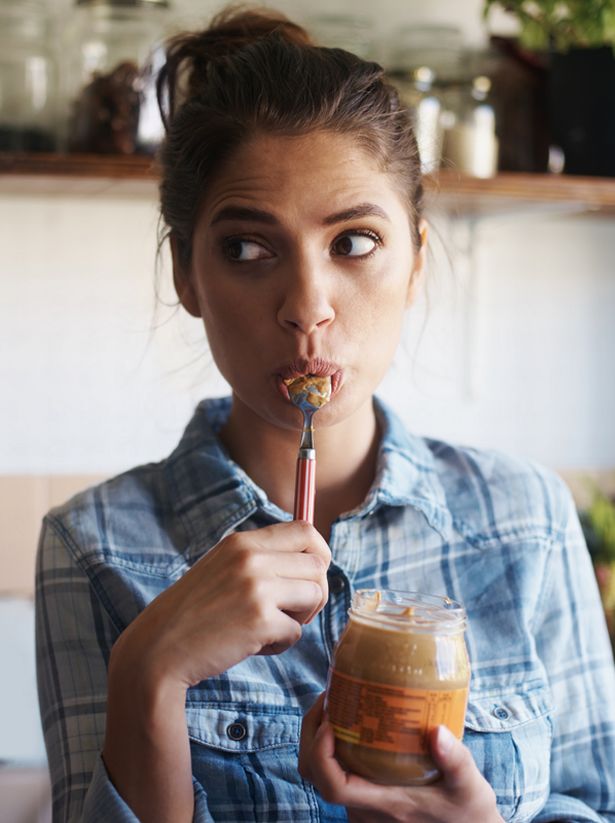 I was stressed and frustrated from swinging from feeling very 'strict and controlled', to feeling almost 'out of control.'
I'd go from counting my macros obsessively, to almost binge-like behaviour. This was having an effect on my weight, but more importantly? My emotional health. And the relationship with food and my body.
And it was getting worse.
I noticed I was constantly on the prowl for something to satisfy me, even though I wasn't really hungry.
In a constant internal battle with myself...
"I want it, but I don't need it, but I still want it!"
Then after giving in...
"Why did I eat that? Why can I not seem to stop myself?"
I had always eaten pretty healthy foods. But I noticed I would be 'good' for a few days, weeks, months or longer, but eventually fall back into old habits.
The cycle of strict eating habits and rigorous exercise felt like an internal battle. What I wanted to do vs. what I 'should' be doing. This cycle just wasn't cutting it for me any more.
Going on any form of diet or strenuous exercise program was just making the situation worse. As weeks of being 'strict' would be followed by weeks of binge like behaviour.
But I wanted to break free of the internal turmoil I felt around food choices, my weight and body. But also get the body I wanted.Interestingly, this had (very) little to do with diet & exercise choices.
The key was to understand the root cause as to WHY I felt 'out of control'
Once I understood this, diet and exercise choices became effortless. Now I enjoy food MORE, and don't feel the internal battle or experience the weight-gain. Here are the first 3 steps to begin with...

#1 Became aware of my unconscious beliefs that were driving my habits.

95% of our daily actions and decisions are made out of our subconscious mind, and these present themselves in the form of HABITS.
As I wasn't aware of my unconscious behaviour, I continued to self-sabotage and look to diet and exercise for the solution. As a consequence I was 'good' for a few weeks. But ultimately I ended up falling back into habits so my results were limited and short-lived.
What I did instead:
I discovered what was driving and triggering my behaviour and got to the ROOT cause of why I was unconsciously self-sabotaging. As a result I broke-free of sabotaging habits and finally achieved (and maintained) the body I wanted.
#2 Ate the right foods for my Metabolic Type.
Creeping around the kitchen with a teaspoon, diving into the peanut butter when no-one was around.
Why was I having these strange cravings? Why did I feel I couldn't 'trust' myself around certain foods?
Before I knew my Metabolic Type, I was a massive advocate of the 'Paleo' diet for many years. However, I had terrible cravings, was constantly looking for something to eat and was 4 kilos heavier than when I started.
Is it a 'bad' or 'wrong' diet? No – if it is RIGHT for your Metabolic Type. After eating the right foods for my Metabolic Type I finally managed to rid myself of the extra 4 kilos and the constant internal battle and cravings.
What I do instead:
I make sure I eat right for my Metabolic Type. This allows my body (and mind) to be in-sync with what nutrition it actually requires. Consequently, cravings, the obsession over food drifted away. And as a result of this, so did the stubborn body fat I previously couldn't shift.
#3 Disconnected the association of exercise with fat loss.
I used to feel panicked and frustrated if I missed a training session. Experiencing low level sense of dread and not seeing improvements in my body shape.
I had always LOVED exercise, why was I feeling like this? In my early 20's I started to associate exercise with weight-loss, and that was when it started to go wrong. For two reasons...
Firstly, exercise is great for so many things - hormonal health, strength building and overall general health, but not for weight-loss. Consequently, using it for weight-loss will be an uphill struggle.
Secondly, many studies show that as humans, all of our actions are driven by EMOTION. When I associated exercise with weight-loss, it made me feel obliged, annoyed and unmotivated.
What I do instead:
I now associate long term mental & physical health, strength and sculpting my muscles. The biggest struggle for me was always consistency and maintenance.
But when I changed my behaviour at a subconscious level and adopted 12 Fundamental Rituals that I can do for life, I now maintain my body I want, effortlessly.
I had been trapped by obsessive food habits, experienced a daily internal battle with meals and limited results. There was no amount of 'how to' knowledge that was going to free me from this. So I started to look elsewhere...
When I looked at the ROOT cause of the problem - my unconscious beliefs, habits and thinking patterns. I finally broke free of self-sabotaging behaviours and experienced the physical results AND the peace with food and exercise.
Interestingly, this has very little to do with diet and exercise. Chasing the perfect diet, counting macro-nutrients or exhausting yourself at the gym but not STILL not seeing results is beyond frustrating.
If you also feel that you are trapped in a cycle of:
→ Diet and exercise with limited results,
→ Binges followed by fasting,
→ Internal battle with food choices,
I have put together a free workshop on 'Ending Food Obsession' on Saturday the 8th of April at 11:00am in London
In this workshop I will be showing you exactly how I went from struggling with diet and exercise to experiencing the body, health & confidence, long-term.
To reserve your free ticket, click on 'Reserve Free Ticket' in the top right corner of this page.
Don't forget you will also receive:
BONUS: When you reserve your free ticket for the seminar, you will also receive a 3 part video training series 'How To Enjoy The Delicious Food, Without Overeating'