Description
This event will focus on the success of the Warmth for Wellbeing' (W4W) project that incuded 13 local organisations and was aimed at tackling fuel poverty in Brighton.
Brighton & Hove Energy Services Co-op (BHESCo) invite members of the public, organisations from around the community and voluntary sector to come and hear stories relating to fuel poverty in the city of Brighton and how the Warmth For Wellbeing programme aimed to address this. They will focus on identifying fuel poverty, what support services are available, and how co-operation among agencies is essential for successful intervention. BHESCo will have a display exhibit featuring photographs and testimonies collected during the Warmth for Wellbeing programme, including some key statistics on fuel poverty in Brighton and what W4W did to improve the situation.
From January 2016 until March 2017, 13 local organisations were involved in the Warmth for Wellbeing project. For over 15 months BHESCo helped residents save money on energy bills, switch to cheaper tariffs, install energy saving measures in their homes, apply for fuel benefits, and write off fuel debt. The aim of this event is to bring together the key participants to share stories and experiences, to discuss what worked well and how to further support cold homes in our community now that the W4W programme has finished. A joint study between the Universities of Sussex & Brighton examined the impact of the project, and copies of the report will be available to read. The day will include short talks from Money Advice, BHESCo, Citizens Advice, Brighton and Hove City Council members, and the authors of the university study.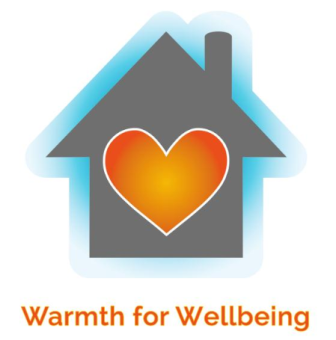 BHESCo is an award winning not-for profit energy co-op empowering Brighton & Hove to become a sustainable, low carbon city. They do this by installing renewable energy and energy saving measures in homes and businesses at no upfront cost using their Pay As You Save model. This means that customers pay for their energy measures over a lease period using savings made on energy bills—In this way, the financial barriers of installing renewable energy systems are removed. BHESCo also offers impartial advice on switching to cheaper energy tariffs, and is dedicated toward tackling fuel poverty in the community.
Lead partners include: