Open up your path to a new way of being and living by balancing the energies of the body, mind and emotions via our Skype guided meditation.
About this event
Experience the freedom and harmony in your everyday moments through the light of meditation.
The free sessions which are open to the general public take place every Tuesday from 7 to 7:30 pm. Do join us and invite your loved ones.
The group is free but donations are welcomed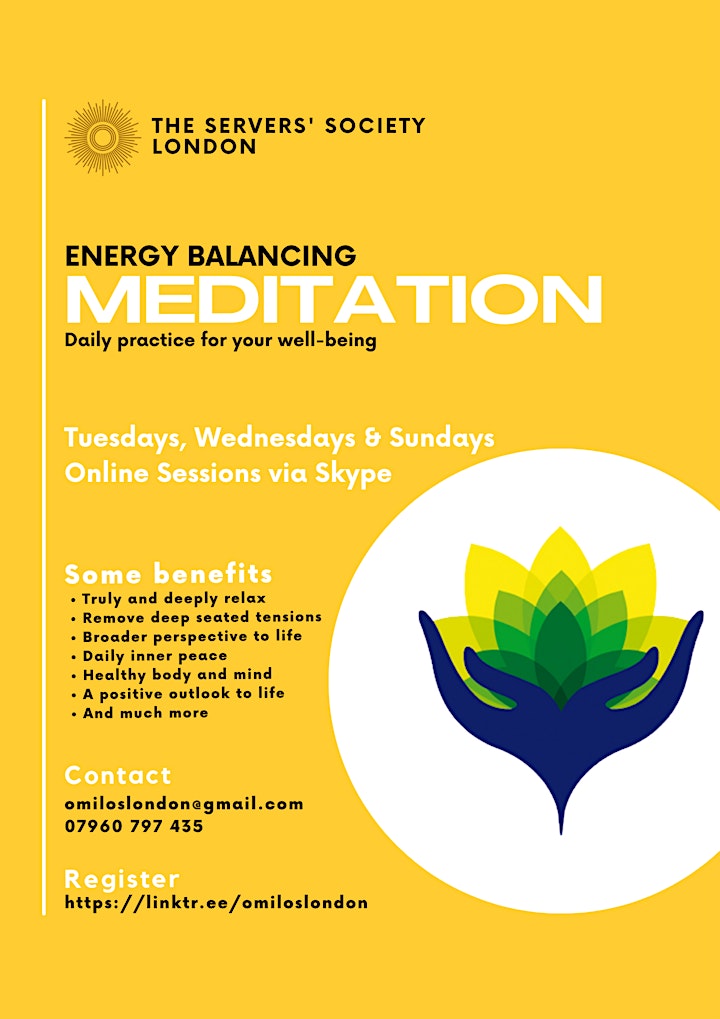 Organiser of Energy Balancing Meditation Group (Via Skype)
Founded in 1980 in Athens, Greece, Omilos Eksipiretiton is a non-profit society, a school of thought that teaches a contemporary and living practical philosophy, originating from the Socratic "know thyself" and extending in every aspect of our lives. Through acquiring a new perspective of ourselves, others and life as a whole, we are taught the High Art of Life and thus we learn to fully live and experience all things, overcome all difficulties and express freely our inner potential to be well.
Amongst its many activities, Omilos studies, delves into and learns from poetry all the great meanings of life that poets convey through the essence of their poems.
For more information, please visit https://linktr.ee/omiloslondon