Energy Catalyst Round 4 Project Partner Brokerage Event

Monday, 4 July 2016 from 09:30 to 16:00 (BST)
Event Details
THIS EVENT IS CURRENTLY SOLD OUT - PLEASE JOIN THE WAITING LIST TO ENSURE YOU RECEIVE POST-EVENT MATERIALS
The Knowledge Transfer Network, in partnership with Innovate UK and DFID, will be hosting a brokerage event to bring together energy innovators and organisations with expertise in developing country energy issues - the purpose being to help applicants develop relationships and proposals that are more relevant to the energy access needs of people in Sub-Saharan Africa and South Asia where energy grids are unreliable. The event will also be an opportunity to learn about an additional £10m funding for Round 4 that is being made available by Innovate UK.
Please note: Round 4 opened on 4th April 2016 and closes on 14th September 2016. For more information on Round 4, please click here.

Background
Energy Catalyst supports UK businesses, universities and research organisations to accelerate innovation to respond to global challenges and market opportunities in the energy sector. DFID, Innovate UK and EPSRC are helping UK innovators to access the huge market opportunities in developing countries for access to clean, affordable and resilient energy.
DFID support enables the co-funding of projects that address challenges that are of particular relevance to developing countries, and to this end partnerships between lead applicants and those from developing countries are encouraged. Many of the enterprises interested in participating in this Round are relatively new and small, and while working on ideas and innovation that are relevant to energy access challenges in developing countries, have not expanded their market or reach beyond the UK and so lack overseas contacts and partners. This brokerage event aims to address these barriers by bringing together energy innovators from UK business and academia and from developing countries with experts in developing country needs and programme operations, creating a platform to facilitate information exchange between interested parties and relevant networks.
Innovate UK has approved additional grant funding of up to £10m for Energy Catalyst Round 4. This is in addition to (up to) £6m from DFID and up to £3m from EPSRC that is already committed to Round 4, bringing the total available funding for Round 4 up to £19m.
Innovate UK's £10m additional funding in Round 4 will be available to projects as follows:
early-stage applications: maximum project cost has been increased from £200k to £300k

up to 12-month projects: only projects completing by 31st March 2018 are fundable by Innovate UK

co-funding with DFID (and EPSRC) of projects that meet DFID scope
funding (and co-funding with EPSRC) of projects that address the energy trilemma but that are not in scope for DFID funding 
International Partners: are not fundable by Innovate UK; are fundable by DFID, where projects are in scope for DFID funding
Who should attend?

This event will benefit innovators and researchers submitting applications to Energy Catalyst, particularly for early-stage projects but also for Mid/Late full-stage applications, business accelerators, networks and organisations with members and contacts in developing countries and a spectrum of individual potential partners. 
Partnering: We will be making a one-to-one meeting facility available to delegates. Meeting Mojo enables you to book meetings with each other online, ahead of the event. This facility will open 2 weeks prior to the event and registered attendees will receive login details. You can then search or browse company/delegate listings, and request one-to-one meetings with other delegates which will take place at the event. You can also use this facility to pre-book meetings with Innovate UK, DFID and KTN.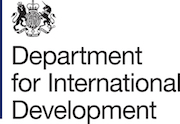 Attendee List
Sort by:
Date
When & Where

America Square Conference Centre
17 Crosswall
EC3N 2LB London
United Kingdom


Monday, 4 July 2016 from 09:30 to 16:00 (BST)
Add to my calendar
Organiser
The Knowledge Transfer Network is the UK's innovation network. We bring together business, entrepreneurs, academics and funders to develop new products, processes and services.
We can help you develop ideas, expertise and technologies, that have the potential to be world-beating products. Central to what we do is the initiation and building of collaborations.
View our privacy policy here.