Description
Dear Energy Garden Enthusiasts,
You are invited to the Energy Garden Community Bond launch! Come and enjoy Energy Garden fruits and veggies and chat with our partners and experts about the future of decentralised energy, transport, and food production. This will be the first opportunity to become a member in the Energy Garden Community Benefit Society, which will be generating an income from solar panels to fund the project for 20 years.
We want to join with you to celebrate our accomplishments to date:
...and share ideas on where to go next!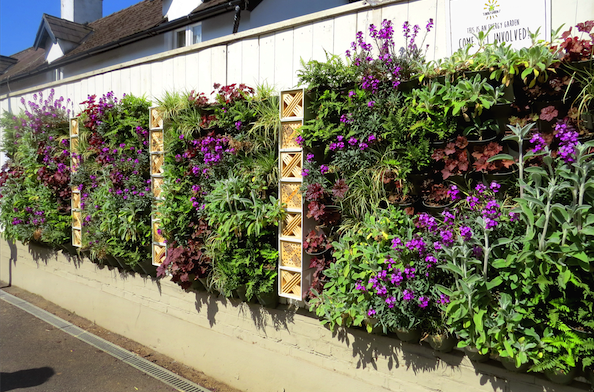 ---
What to expect?
Hosted at the iconic "London's Living Room" at City Hall, the Energy Garden's Launch event will have delicious snacks, refreshments, and a beautiful view of the Thames and London. You will meet other Energy Gardeners, Transport Partners, Volunteers, Young Interns, Directors, Investors, and more.
You will hear about our journey, our current projects and partnerships, and our future plans.
Most of all, it is a chance for us to thank all of our dedicated members and an opportunity to showcase all of the amazing work done to date.
In addition to all of the above, it will formally launch our community bond to interested investors and showcase how Energy Garden will create a long term funding stream.
---
Investment
The Energy Garden community bond is projected to see an average 4% return for investors which can be paid back annually in pound sterling, Energy Garden Ale, Energy Garden Mead, or even the energy generated by the Energy Garden solar arrays, if you are a business!
Funds raised will be invested into solar sites in and around London. A percentage of the revenues will be dedicated to maintaining, supporting, and building new Gardens.
An overview of the investment opportunity will be shared at the event.
If you are interested in joining an in depth discussion of the Energy Garden financial model, please RSVP to the link below. The Energy Garden Finances break out session will take place prior to the main event from 16:00 - 17:30 on Monday November 6th.
Click here to RSVP for Finance Event
*Please note Community Bond investment of £5,000 and above will be available from November 6th and A class shares from £50 will be available from December 4th 2017.
**Your capital is at risk when investing and you should only apply for the bond on the basis of the information in the offer document, available at the launch and community bond documentation.
---
We look forward to seeing you there!
-The Energy Garden Team