Description
Introductory 'Eden Energy Medicine for Beginners' ('EM101') short course (2 x half days).
Saturday 06 May & Sunday 07 May 1000-1430 both days
Come and learn how to enhance your own health, vitality and joy!
Small group. Fun atmosphere. Mixture of theory and practical. Course booklet and certificate included.
Taught by authorised trainers/Eden Energy Medicine Clinical Practitioners Katherine Williams (England, EEM-CLP) and Erik Mack Vingen (Norway, EEM-CLP).

Syllabus:
- Introduction to energy systems & energy flow
- Learn a daily energy routine for wellbeing
- How to stay grounded
- Stress management techniques
- Self help energy balancing tips and tricks
This training is authorised and certificated by 'Innersource' - renowned American author/energy practitioner/teacher Donna Eden's organisation. This is a rare opportunity to locally undertake the workshop known in the States as 'EM101'.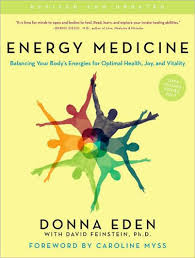 Feel free to bring own lunch, or spend the meal break at nearby eateries. Dress code - comfy clothing.
This is complementary therapy not conventional medicine, and will go well alongside other treatments/therapies that you may be undertaking. Please avoid wearing scented products in consideration of sensitive classmates.
There is one flight of stairs at this venue.
Advance booking essential, as the group will be small.
Cancellation policy - £30 of the £130 total ticket price paid on this site represents the deposit, and this part is non refundable in the event of a participant's cancellation at any time. In the case of cancellation within 24 hrs of the event, the full ticket price is non refundable.
Please contact katherine@liferebalance.com for any further details prior to booking.
There will also be an optional follow on workshop 'Energy Medicine for Beginners 2' (EM102) later in May (20th/21st). Please get in touch for prices and booking details.
www.liferebalance.com