Energy Revolution Research Consortium: Community Building Workshop

Monday, 9 July 2018 at 09:30

-

Tuesday, 10 July 2018 at 16:00 (BST)
Event Details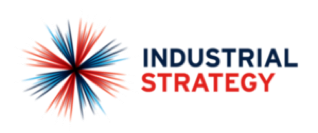 As part of the Government's Industrial Strategy, UK Research and Innovation (UKRI) is investing in a new "Prospering from the Energy Revolution" Industrial Strategy Challenge Fund (ISCF) programme. The programme has four key objectives:
By 2022, prove investable, scalable, local business models using integrated approaches to deliver cleaner, cheaper energy services in more prosperous and resilient communities that also serve to benefit the energy system as a whole.
Unlock 10x future investment in local integrated energy systems versus business as usual in the 2020s.
Create real world proving grounds to accelerate new products and services to full commercialisation.
To build UK leadership in integrated energy provision
These are challenging objectives. To achieve them, UKRI will commit up to £12m over four years to establish the Energy Revolution Research Consortium (ERRC), a network of multi-disciplinary and inter-disciplinary researchers, and key stakeholders, to work together on smart local energy systems. Working closely with the Energy Systems Catapult, the ERRC will provide independent analysis, evaluation and assessment of the demonstrators and designs funded under the Prospering from the Energy Revolution ISCF. Additionally, the ERRC will deliver a suite of strategic research projects that address industrially led challenges in the development of local, investable, consumer-centred energy approaches to create prosperous clean energy communities, in collaboration with existing research from within and beyond energy research investments. The ERRC will help put the UK at the forefront of knowledge services for integrated energy systems. The Energy Systems Catapult will deliver a programme integration service, ensuring consistency, learning and impact across the programme.
UKRI will open a competition in June to form a single ERRC. In collaboration with the Department of Business, Energy and Industrial Strategy (BEIS) and the Knowledge Transfer Network (KTN), UKRI would like to offer you the chance to attend a consortium-building workshop on 9th-10th July in Birmingham. This workshop will be an opportunity for potential applicants to explore and shape what the structure of the ERRC might look like, and what services and support it will offer, for instance in system modelling and access to test facilities.
The workshop will discuss approaches and propositions for the ERRC and undertake consortium building, and is expected to produce:
a strong grouping of engaged people across disciplines who support the concept of the Energy Revolution Research Consortium
agreement and understanding of potential formats, associated skills/capability requirements that are additional vs existing capability
future research challenges of ERRC, and its relationship with other research and innovation activities.
As part of the ERRC call for proposals it will be a requirement that the core consortium members (Principle Investigator and Co-Investigators) of any proposal must attend this workshop. However, this does not restrict subsequent partners from joining the consortium prior to final proposal submission. There is no limit to the number of partners for the consortium, and wider engagement of the wider community outside the consortium is encouraged. The full team of applicants for the consortium proposing to form the ERRC are not restricted to the attendees of the workshop, but core membership of the future consortium must come from those attending the workshop.
Background: The world is embarking on a revolution in how energy is supplied. Over the coming decades at least $2 trillion each year will be invested around the world in the transition to low carbon power, transport, heat and localised, digitally-connected energy systems. The UK has world-leading energy, environmental, social and economic researchers, businesses, innovations, policy, regulation, financing, and infrastructure. This gives us the opportunity to develop new consumer-led energy services and markets that are cheaper, cleaner, flexible, and more resilient to environmental and social change.
The Prospering from the Energy Revolution ISCF will support industry, academia, public bodies, and local communities to develop a world-leading, Smart Energy Systems industry in the UK, worth billions of pounds by the early 2020s. It will pave the way for billions of pounds in follow-on institutional finance in the 2020s, help create tens of thousands of new high-value jobs associated with design, testing, manufacture, financing, installation and operation of new energy products and services in the wider low carbon energy economy. And it will put consumers and their local communities at the heart of the energy system.
The Challenge will deliver an Integrated Energy Systems programme, comprising a series of local demonstrators and designs across the UK. These will create new, intelligent and investable solutions that make the best use of cheaper renewables, energy storage, electric vehicles, energy efficiency, low carbon heat, and digital infrastructure.
For more information on the wider programme including the demonstrators competition and the design and concepts competitions as part of the Prospering from the Energy Revolution Challenge please refer to:
Who should apply to attend: The ERRC workshop is open to both academic and non-academic organisations. By submitting an Expression of Interest you are confirming your availability for both dates and commitment to attend if short-listed. Please be advised attendance for both days is mandatory. The workshop will encourage free and open-minded thinking, vital for the purposes of this event.
It should be noted that accommodation (for 9th July only), refreshments, breakfast, lunch and dinner costs will be met by UKRI. However, travel expenses, and incidental costs incurred while at the event, must be met by the participant.
We welcome applications from a mix of attendees that would be able to address the objectives. This could include, but is not restricted to, for example, specialists or key stakeholders in energy, design, innovation, digital, communication, information, heat, power, transport, networks, engineering, physical sciences, economic, social, environment, facilities, business, regulation, infrastructure, resilience, change, consumers, technologies, networks, standards, codes, finance, local issues, user experience, demonstration, evaluation, security, machine learning, electric vehicles, internet-of-things, trading, artificial intelligence, or fuel poverty.
We welcome leaders of established hubs, centres or associations, alongside individual researchers from within and outside the traditional energy sector.
We are keen to support diversity and inclusion, and would welcome applications from women and minority groups that are significantly under-represented in this emerging sector.
How to apply to attend: To register your interest in attending the ERRC Community Building Workshop please complete the online expression of interest and fully answer the questions within the registration form. The information provided will be used to select the attendees of the workshop.
Registration will close at 4pm on the 15th June 2018. No extensions to this deadline will be available.
An external participant selection panel will meet on 26th June 2018 and it is anticipated that between 30-35 participants will be invited to attend the event. Attendees will be informed of the outcome of their EOI by end of 29th June 2018. The workshop will be convened by an external facilitator, Centre for Facilitation.
The selection panel will consist of external experts, looking to ensure a mix of disciplines and experience. Based on the strength of evidence provided against the assessment criteria, the panel will be asked to rank applications to attend the workshop. Once the ranking has been finalised, the panel will be asked to separate the ranked list into a number of bands (groupings which represent applications of a similar quality). In deciding which applicants to invite, UKRI will consider the number and balance of applications across the expertise, starting with the highest band. While considering the balance, UKRI may decide to progress an application banded lower than another providing a quality threshold is met. The ranking information may also be used to aid decisions. For example, to distinguish between applicants from the same area and in the same band where it is not desirable to progress them all.
Their assessment will be based on the following criteria:
The potential to contribute to research at the interface between disciplines
The ability to work in a team
The ability to explain research to non-experts
The ability to develop new and highly original research ideas.
It is therefore important to give evidence of your fulfilment of these criteria in your application. Please ensure you fully complete the EOI registration form, as this is the only information on which potential attendees will be selected. The panel will take into account the balance of institutions and diversity of attendees when making a final decision.
Please note that because of the large number of applications expected, we will not be able to give individual feedback to unsuccessful applicants.
Please note that attendance at the workshop does not guarantee subsequent funding.
Contacts:
UKRI: Mamiko Ohno (mamiko.ohno@epsrc.ac.uk, 01793 444405) and Gerard Davies (Gerard.Davies@epsrc.ac.uk, 01793 444233)
Knowledge Transfer Network: Jenni McDonnell (jenni.mcdonnell@ktn-uk.org, 07786 967197)
When & Where

Birmingham

Birmingham
United Kingdom


Monday, 9 July 2018 at 09:30

-

Tuesday, 10 July 2018 at 16:00 (BST)
Add to my calendar
Organiser
The Knowledge Transfer Network is the UK's innovation network. We bring together business, entrepreneurs, academics and funders to develop new products, processes and services.
We can help you develop ideas, expertise and technologies, that have the potential to be world-beating products. Central to what we do is the initiation and building of collaborations.
View our privacy policy here.