ENERGY TRANSITION CHALLENGES: CO2 INJECTION AND H2 STORAGE
Energy Transition Challenges: Underground hydrogen storage and CO2 storage.
About this event
The EAGE Special Interest Community in Decarbonisation and Energy Transition (DET) is delighted to announce a new series of talks about the Energy Transition Challenges where we will host a talk about underground hydrogen storage by Katriona Edlmann (University of Edinburgh) and CO2 storage by Stefan Belfroid (TNO).
Large scale geological storage of hydrogen to support the energy transition by Katriona Edlmann
To meet the global commitments for net-zero carbon emissions our energy mix must transition from fossil fuels. Hydrogen is gaining increasing recognition as a low-carbon energy option to support this energy transition. Hydrogen is considered a low-carbon substitute for fossil fuels to decarbonise domestic and industrial heat, power generation and heavy-duty transport. It can also promote increased renewable energy uptake by acting as an energy store to balance supply and demand.
For hydrogen to be deployed at the scales required for net-zero, we will need access to large-scale geological storage. Our initial studies show that the required storage capacity exists in depleted gas fields within the UK North Sea. This talk will present an overview of the most recent findings from the EPSRC funded HyStorPor project, working to establish the feasibility of storing hydrogen in underground porous reservoirs. The talk will cover the results of our research into the key biological and chemical reactions between the reservoir rocks, formation fluids and injected hydrogen that could compromise the storage complex; the key flow processes that influence hydrogen migration and trapping during injection and withdrawal and our findings from reservoir simulations to estimate what volumes of hydrogen can be stored and recovered from storage sites, with a particular focus on the role of the cushion gas.
About the speaker: Katriona Edlmann
Dr Katriona Edlmann is the Chancellor's Fellow in Energy within the School of Geosciences at The University of Edinburgh. She studied Petroleum Geology at Aberdeen University before undertaking her master's degree and PhD in Petroleum Reservoir Engineering at Heriot-Watt University.
Katriona is a geoscientist with 25 years' experience researching the secure and sustainable utilisation of the subsurface for low-carbon energy applications including carbon capture and storage, hydrogen energy storage and geothermal operations.
She is co-investigator and work package lead on two UK and EU-funded projects researching the feasibility of large-scale geological storage of hydrogen in porous rocks, supporting the advancement of hydrogen as an energy transition pathway to reduce greenhouse gas emissions (GHG's) to net-zero by 2050. She currently serves as the ETP Deputy Hydrogen Strategic Theme Champion and is a member of the Gas Goes Green Academic Challenge Forum.
CO2 injection in depleted gas fields. Flow assurance issues in transport piping and wells by Stefan Belfroid
Several projects in Western Europe are planned for CO2 injection in depleted gas fields offshore. The benefit of depleted gas fields, compared to aquifers, is the ensured containment and the often better geological information after long periods of production. The downside is the large range of reservoir pressures against which injection much take place. A rough guideline is that injection occurs up to 90-95% of the initial pressure. For typical North Sea wells this means the reservoir pressure will vary between 10-400 bar. The lower reservoir pressures pose operational constraints due to potential hydrate formation in the near well zone but especially due to low wellhead (shutin) pressures. As the CO2 is transported to the site in liquid (dense) phase, the conditions at the wellhead will often be in two-phase conditions due to the resulting pressure drop across control valves. At low pressure, this also means low temperature. A pressure of 10 bar corresponds to -40degC. Such low temperatures pose a risk to the mechanical integrity and on freezing of annulus fluids. To avoid these effects during injection or during start/stop, the flow rates must be managed strictly or the well completion must be designed strictly to accommodate the desired flow rates. This often leads to a minimum and maximum flow at each reservoir pressure and ambient temperature conditions. Therefore, the allowed operational envelope is a large puzzle in which the well completion design, reservoir restrictions and operational demands much be matched.
In the presentation, we will go through the main constraints imposed on the operational envelope both for steady state and dynamic (start-up/shutin) for injection in the depleted gas field. These include for instance: hydrate formation, annulus freezing, placement of the SSSV, fault activation in the reservoir due to cold flow.
About the speaker: Stefan Belfroid
Stefan Belfroid holds a senior scientist position at the TNO department of Heat Transfer and Fluid Dynamics. He works since 2002 at TNO after doing his studies on Applied Physics at the Eindhoven University of Technology and working for Stork in Amsterdam (1998-2002). His focus areas are Structural Dynamics due to internal Flow Induced Pulsations and Vibrations (such as Tjoints, singing risers, screeching valves) and on dynamic multiphase flow (such as liquid loading, slugging, droplet coalescence and entrainment). Of course, the combination of the two: Multiphase Flow induced Vibrations has a special interest. Since 2011, Stefan is also active in CCS projects related to the flow in pipelines and wells. He participated in European projects such as Cocate, Europipe, Impacts and in flow assurance studies for ROAD. Currently he is part of the TNO team assisting the EBN team in projects such as Porthos and Athos on the behavior of the CO2 flow in the wells.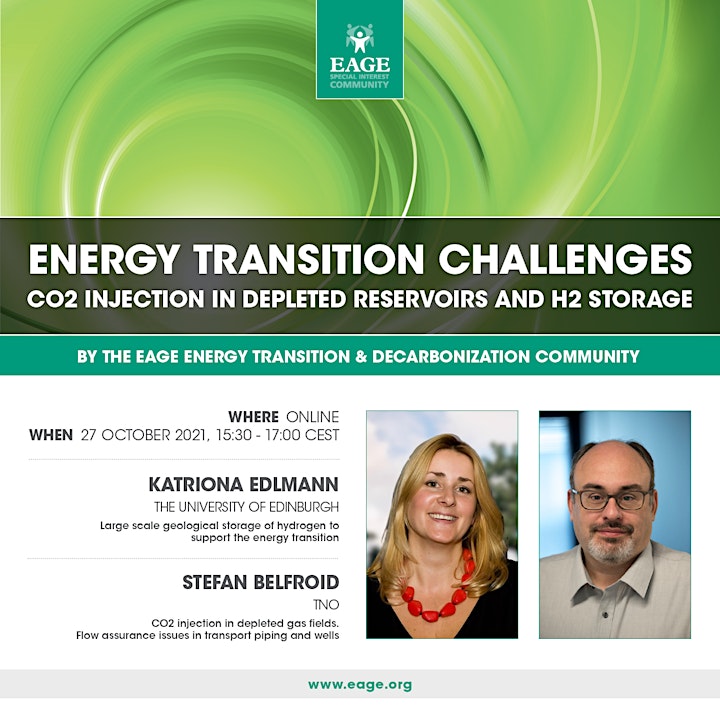 Organiser of ENERGY TRANSITION CHALLENGES: CO2 INJECTION AND H2 STORAGE