Organised by NOF and the Oil & Gas Authority
About this event
Travel & Accommodation: Travel and accommodation arrangements are booked at your own risk. NOF will not be liable for any costs lost due to cancellation. Any travel and accommodation booked should be done so with a reasonable cancellation policy included.
This Energy Transition event will provide an opportunity to hear and understand about multi-billion pound Energy Transition projects which will drive the UKCS towards Net Zero and where supply chain companies can play a key role.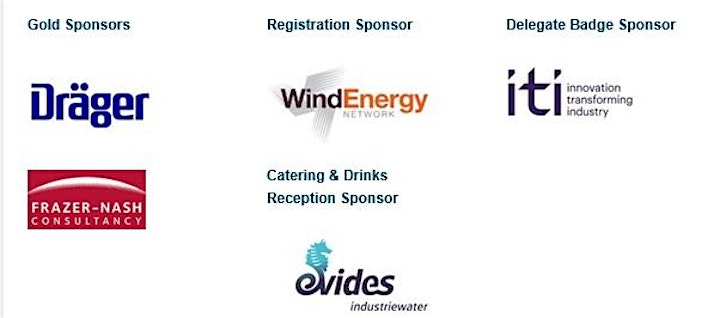 Attend
Join 100+ attendees
Networking Reception (16th) and full day event
Programme
17 November 2021
Conference & Exhibition 09.00 – 15.30
09.00 Registration and networking
09.40 Welcome, NOF
09.50 Energy transition, driving net zero 2050, The Oil & Gas Authority (OGA)
10.10 Pathfinder Projects Database, accessing supply chain opportunities,
The Oil & Gas Authority (OGA)
10.30 Teesside Freeport – Enhancing trade and investment in Tees Valley,
Tees Valley Combined Authority
10.50 Q&A
11.00 Coffee break and networking
11.30 bp - the operator of the Northern Endurance Partnership - will present an overview of The East Coast Cluster – a collaboration between Net Zero Teesside and Zero Carbon Humber – and set the scene for future supply chain opportunities
11.50 Whitetail Clean Energy Project in Teesside: The UKs first near net zero power plant, 8 Rivers and Sembcorp UK
12.10 Q&A
12.20 Lunch and networking
13.30 The px group energy transition journey, px Group
13.50 Integrating floating offshore wind and hydrogen, Cerulean Winds
14.10 STEP, a game changing programme to make Nuclear Fusion a reality in the UK, UKAEA
14.30 Q&A
14.40 Closing remarks, NOF
14.50 Networking
15.30 Event close
Exhibit
Be one of 20+ exhibitors
Showcase your company products and services to industry professionals
Sponsor
Sponsorship gives you the chance to start the 'conversation' early. Raise your brand awareness to a targeted audience and showcase your products and services.
Interested in sponsoring this event?
Sponsorship gives you the chance to start the 'conversation' early, as well as showcase your products and services.
Talk to Kristie for further details on the sponsorship packages currently available
Kristie Leng, Events & Projects Manager
E: kleng@nof.co.uk
T: +44 (0) 191 375 1639
Let's talk
Philippa Smith, Lead Events CoordinatorE: psmith@nof.co.uk
T:+44 (0) 191 375 1639
Event Terms and Conditions
Please note that all event bookings are subject to our Terms & Conditions and we suggest you review them here before making your booking. If you proceed with a booking, it is subject to the NOF terms and conditions. Please review a copy here: