Engage Communities for Success

Monday, 19 January 2015 from 09:30 to 16:00 (GMT)
Event Details
Community Engagement and its sensationalism:
In light of the changes in public sector funding now more than ever, organisations need to involve communities in helping them to make tough decisions about services, spending and investment priorities. We know that involving communities can lead to better decision making and getting services right the first time.
But how do we do that in a way that involves marginalised groups and those voices unheard in local areas. How do we reach the elderly, many in the migrant community and those who fall below the poverty line?
To do this, we need a strategic approach that involves both online as well as face-to-face engagement. This workshop will look at both and discuss how we can develop a strategy for success.
Participants of this workshop will gain:
An understanding of promoting accessibility, valuing cultural diversity, promoting participating reducing disadvantage and exclusion will help in the planning and design of community engagement.
What level of participation is it hoped will be achieved?
Focusing your attention and strategy to to identify the stakeholders?
Understanding the importance of brokerage
Deciding what can be done online and through social networking
Resources
Are there any limitations?
Timely feedback and next steps
The programme*
The morning session will explore the new opportunities and challenges in community engagement.
Community Engagement and its sensationalism
09.30  Coffee and Registration
10.00  Introduction to day and overview  (Francis Sealey, GlobalNet21)
10.15   Understand the new opportunities and challenges in Community Engagement
10.30   Identifying your target groups and finding the best methods to engage.
10.45   Questions and discussion
11.00   Case Study 1 Community Catalysts – Champions and Brokers (Sarah-Jane Menzies)
11.20   Case Study 2 Case study Sports Inspired and Barking (Kat Hodge)
11.40   Case Study 3 Engaging The Elderly: Making Skype Accessible.(Ewan Marshall of Speakset)
12.00  Lunch
12.45  Overview of the afternoon session – Does it inspire engagement from your partners,
Councillors, staff, and the community?
13.00  Interactive session- How good is your community engagement?
Participants will then be split into two groups and asked to prioritise the items, to develop their own views on what each item could provide in terms of support to come up with any ideas of their own. The two groups will then be asked to present on their finalised list.
13.45   Feedback from Groups
14.00   Facilitated group discussion where participants will discuss how they work with     communities. Participants will be encouraged to share their experiences, good and bad, about working with community groups.
14.45   Social Media to engage with local residents, providing real-time information, updates on services & changes and details of events and activities. It is also an effective way of communicating with communities on topics of interest and receiving feedback.
15.05   Questions and discussion
15.20   Taking this forward – generating a buzz of ideas and innovation that will energise and inform this work into the future
15.45   Feedback
16.00   Closure
* This programme was correct at the time of publication but may be altered to reflect speaker changes that are beyond our control.
Speakers include:
Workshop facilitators:
Francis Sealey, GlobalNet21, a former producer at the BBC for The Open University, Francis has extensive experience of engaging with local communities and the use of social media.
Tamina Mir is a Social Entrepreneur that specialises in delivering cutting edge projects in civic and social sector, including the areas of empowerment, diversity, education, employment and engagement. Over sixteen years' experience range from Local Authorities to Third Sector organisations and SME's, ITN SE Diversity Group to the London 2012 Olympic Games. Developed the national strategy on engagement of Black, Asian and ethnic minorities led social enterprises funded by the Cabinet Office.
Tamina was a founder of an online platform that empowers women and ethnic minorities to turn their ideas for social good into action, through providing them with information and support.
Who should attend:  
This workshop provides a meeting point for leading stakeholder and community engagement leaders and professionals, sharing knowledge, tools and strategies to achieve success in creating mutually beneficial outcomes for both themselves, their stakeholders and the communities in which they operate.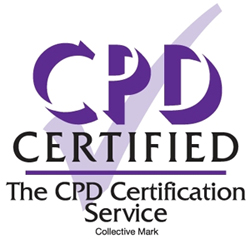 When & Where

Camden Town Hall
Judd Street
WC1H 9JE London
United Kingdom


Monday, 19 January 2015 from 09:30 to 16:00 (GMT)
Add to my calendar
Organiser
LGiU is a think tank and local authority membership organisation as well as a registered charity; and what we are about is pretty simple. We are all about people and the places where we live: we are about the everyday essentials that make life work – health, schools, homes, jobs, support, open spaces and the rest. And the thread that weaves through all our work is our core belief that all these essentials are best when they are designed and delivered locally.