Looks like this event has already ended.
Check out upcoming events by this organizer, or organize your very own event.
Engage Inside EXPO 2011

Thursday, May 5, 2011 from 8:00 AM to 7:00 PM (BST)
Event Details
A conference and exhibition with a difference.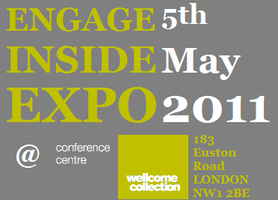 Delegate Choice. Choose which discussions you want to join with the flexibility to save time and money.
Thought Leadership.Particpate in thought provoking discussions with leading professionals.
Best Advice. Discuss your project requirements with leading, idependant agencies and consultancies.
Top Venue. Wellcome Collection is "a free destination for the incurably curious": a fantastic facility, located opposite Euston Station.
 Who's conferring?
Conference – Henry Wellcome Auditorium

 

09.30 –11.30

Managing your brand (reputation) from the inside out

 

What you do

Sean Trainor, uber engagement

 

What you say

Jane Wilson, CIPR

 

How you say it

Pete Stevenson, The Edge

 

How you do it

Ian Buckingham, BY2W

 

Panel discussion/Q&A

 

12.00 –13.00

The future for Employee communications and engagement

 

Redundancy?

Daniel Glaser, Wellcome Trust

 

Convergence?

Euan Semple

 

Panel Discussion/Q&A

 

13.00 –14.00

Employee Engagement Love it Hate it?

 

Video clips from live debate held 15th March

 

Panel discussion

John Smyth, Engage for change
Karen Drury, Fe3
Tanya Lennon, Hay Group

 
 

14.30 –16.30

Employee Engagement Task Force

 

Leadership engagement

Chris Roebuck

 

Sustainable engagement

Sebastian Bailey, The Mindgym

 

The bigger picture

David MacLeod

 

Panel discussion/Q&A

 

17.00 –18.00

Gen Y Panel

Panel of Gen Y employees from public, private and social enterprise – give their views and take questions on what they expect from their employer.

 
 

18.00 –19.00

Drinks Reception (Williams Lounge)

 
Who's exhibiting?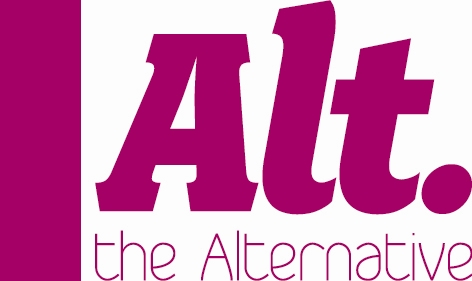 Since 1996 The Alternativehave been creating and executing campaigns, events and experiences for brands seeking to engage people with their cause. Our work with clients helps them uncover and evoke the 'feeling with meaning' that's uniquely connected to your brand.  www.thealternative.co.uk 
The Edge Picture Company make films for business and governments all over the world. Films that open eyes and change minds. We think differently and are serious about telling unforgettable stories. We've just been awarded Production Company of the Year for the 5th time in succession at New York Festivals, which we're extremely proud of.There are 50 of us, a tight-knit team based in London's Covent Garden.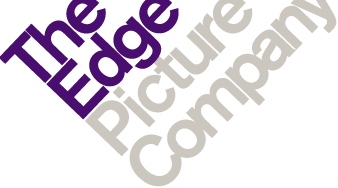 Our films look fresh and work for your audience, your message and your budget. To get there we have a rigorous production process with quality assurance built in. We're passionate, enthusiastic, we love what we do. Our starting point is always 'how do we make this special? www.edgepicture.com


The Extra Groupfacilitates organisational change through the smart interplay of online activities with offline meeting formats to deliver one hundred percent, participant-led commitments on proposals and outcomes. www.eventextra.net

 We work with you and your people to deliver results
Our vision is to be the first call you make
Our support covers all aspects of internal communication and engagement, from developing leaders and measurement to delivery of campaigns. We provide consultancy and interim cover. Every one of our consultants has held a senior position on the 'client side' and knows what it's like to hire consultants. We pride ourselves on 'hitting the ground running' and working in partnership with our clients to develop straightforward and effective change and internal communication solutions. Our work spans the whole consultancy process; we work with clients to measure and assess their needs; we develop strategies to articulate goals and purpose; we create programmes to reach different people in different ways; and we monitor and review impact against organisational goals. www.harknesskennett.com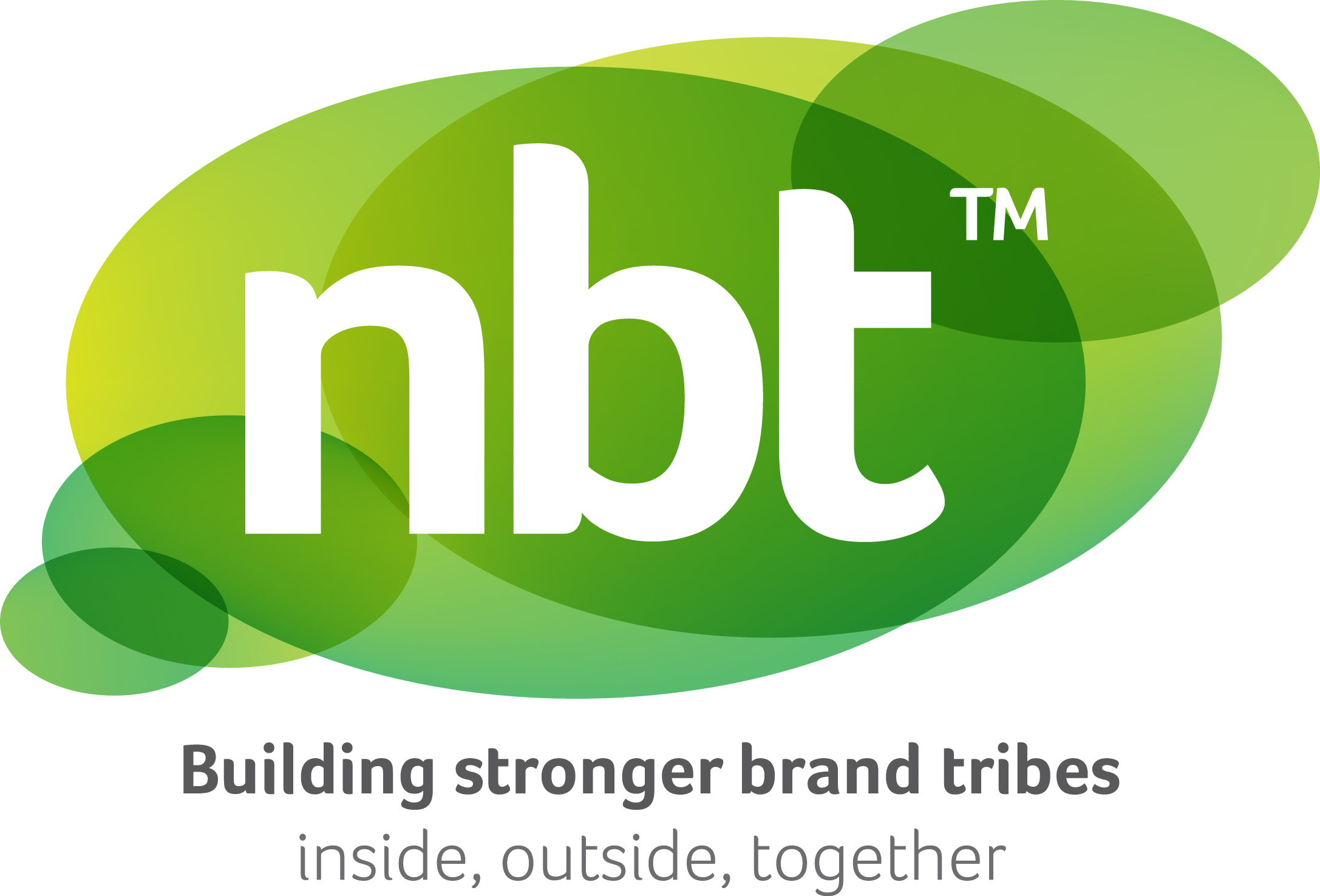 New Brand Tribalism are a consultancy and knowledge community dedicated to brand engagement. Typically get invited in by either HR or Marketing Directors who, from time to time, worry about delivering ever increasing performance targets and are concerned about how to take levels of customer and employee engagement with their brand to a new level. www.newbrandtribalism.com


PR Academyis the largest centre for CIPR qualifications.  Last year, 500 communication practitioners studied with PR Academy taking qualifications in either PR, internal communication or public affairs. PR Academy has also pioneered online and e-learning for communicators.
www.pracademy.co.uk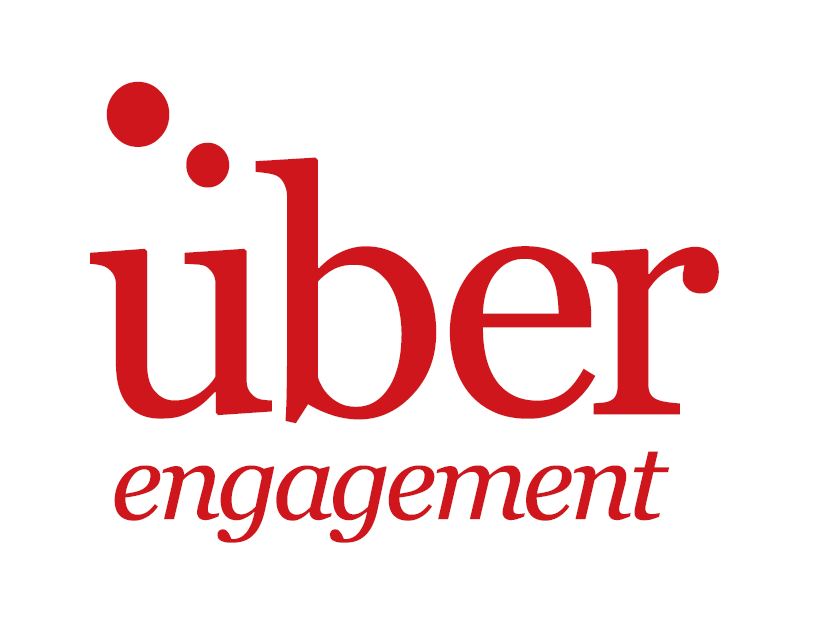 über engagementgoes beyond the conventional approaches to employee engagement. Our approach builds your brand from the inside out by putting responsibility for employee communications and engagement back where it should belong - in the line.  Helping managers inform and inspire their teams to innovate and become passionate advocates for your brand. www.uberengagement.com 
When & Where
183 Euston Road
NW1 2BE London
United Kingdom


Thursday, May 5, 2011 from 8:00 AM to 7:00 PM (BST)
Add to my calendar
Organizer
CIPR Inside is the Chartered Institute of Public Relations' specialist group for corporate communications professionals with a focus on internal communications and employee engagement.