Engage18

Friday, 25 May 2018 at 16:00

-

Monday, 28 May 2018 at 12:00 (BST)
Event Details
Engage18 is a unique opportunity to join with other Christians to seek God and explore His heart for each sphere - Family, Economics, Government, Education, Religion, Third Space, Celebration & Media. See: "God Revealed Through the Spheres of Society" (David Hamilton) for a sphere breakdown. 
Engage18 will include sphere-specific workshops, scriptural application and collaborative learning on what it looks like to see God's Kingdom come in our context. Whatever level of experience you come with, the hope is for us all to grow together and develop longer-term networks of support and encouragement.
Join us for this family-friendly weekend as we worship, learn, discuss and inspire one another to greater influence in the unique areas that God has placed us.
Our theme for the year is Celebrating Human Dignity in All The Spheres.
WEEKEND PROGRAMME
•  Registration and check in from 4pm on Friday, 25 May.
•  Programme begins Friday at 7:00 p.m. and concludes with a light lunch on Monday, 28 May.
•  All meals & snacks are provided.  Let us know if you have any specific dietary requirements.
•  Basic & clean accommodation is available for relevant tickets, or you can arrange your own off-site.
•  A children's programme for children (ages 4-11)  is provided during this family-friendly event.
PUBLIC OPEN SESSIONS - SAT/SUN EVENING
The Saturday and Sunday evening sessions are open to the public, free of charge. You can register via the Eventbrite ticketing options.
These evening sessions will begin at 8pm. Doors open at 7:30.


PRICING:
Adults (18+):
Last Chance Rate £195 - includes conference, breakfast, lunch, dinner and accommodation
Last Chance Rate £125 - includes conference, lunch, dinner - no accommodation
Last Chance Rate £70 - day conference rate with lunch & dinner (Sat. and/or Sun)
Young Adult (12-17 yrs):
Last Chance Rate £95.00 - includes conference, breakfast, lunch, dinner and accommodation
Last Chance Rate £45.00 - includes conference, lunch, dinner - no accommodation
Last Chance Rate £25.00)- day conference rate with lunch & dinner (Sat. and/or Sun)
Child (4-11 yrs): 
Last Chance Rate £35.00  - includes conference, breakfast, lunch, dinner and accommodation
Last Chance Rate £20.00 -  includes conference, lunch, dinner - no accommodation
Last Chance Rate £10.00 -  day conference rate with lunch & dinner (Sat. and/or Sun)
Infant (0-3 yrs):  No Charge
Please also see our official website for any more information: www.ywamharpenden.org/engage18
SPEAKERS & EVENT TEAM

Dr Jayakumar Christian (Guest Speaker - open session)
Jayakumar is a development practitioner and has authored numerous academic articles on poverty, powerlessness and missions, including "Powerlessness of the Rural Poor," "Rethinking Christian Responses to the Poor," "Redefining Urban Poverty," and "God of the Empty-Handed." He was most recently the National Director of World Vision, India and World Vision International's Partnership Leader for Faith & Development.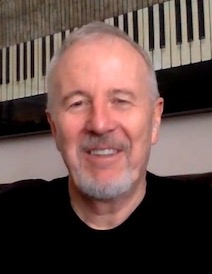 Graham Wiliams (Guest Speaker - open session)
Spent over 40 years working in the entertainment business. Initial two decades with Warner Bros. and Philips Media in various senior international roles in both music, digital media and filmed entertainment. Has been involved in Christian media for the past two decades, ran Word Music and Thomas Nelson Publishers, UK/Europe. Set up a media consulting business in 2005. A key role has been the setup of Hillsong music's international distribution. Has been a trustee of Compassion UK for over 10 years, chairman of the board for the past 5 years.  

Lynn Green (YWAM International)
Senior leadership in YWAM and other public ministry have taken Lynn to more than 110 nations. Some of his adventures include being part of the founding team of March For Jesus and he initiated and led the Reconciliation Walk, giving the opportunity to more than 2,500 people to walk portions of the route of the First Crusade apologizing for atrocities done in the name of Jesus. Lynn and Marti continue their commitment to taking the good news of Jesus to everyone and currently focus mostly on China and the Middle East.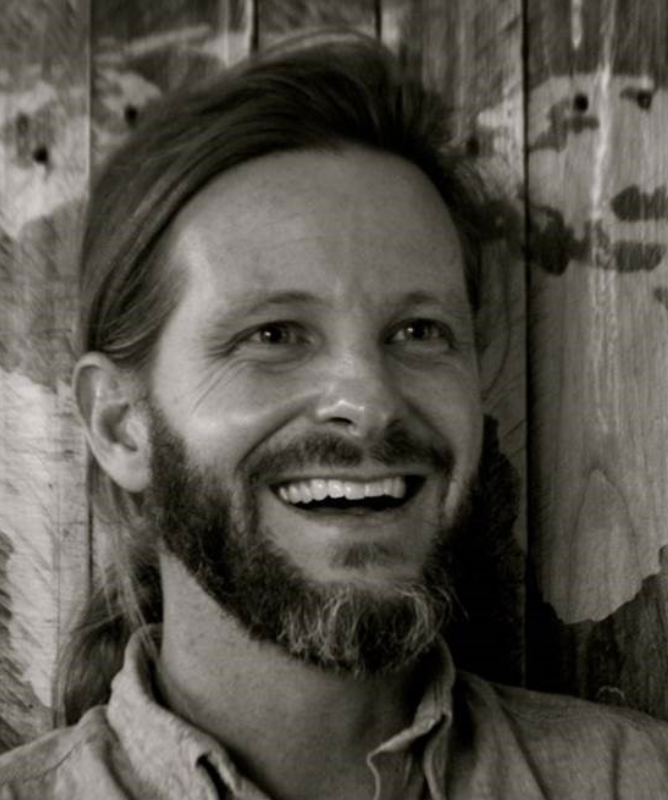 Trent Sheppard (Guest Speaker - via video link)
Trent is a teacher, writer and Alpha New England's chaplain for students.  He lives in Boston, Massachusetts, with his wife, Bronwyn, and their three children.  Alongside his work with students, Trent helps lead a neighborhood house church that seeks the well-being of their community.  Before moving to Boston, Trent lived in the UK for eight years, working with YWAM.  He is the author of Jesus Journey (Zondervan) and God on Campus (IVP).  Teaching and travels have taken him to fifty nations.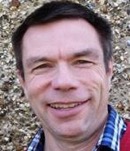 Trevor Withers (Guest Speaker) 
Trevor is the team leader of Network church, Harpenden (part of Pioneer). He co-leads Cell UK which encourages the development of holistic small groups in UK churches.  He is married to Pam and they have four grown-up Children.  Trevor runs a pottery studio with a friend with the aim of encouraging people in their creativity.  He has a heart to see faith lived out in every area of our lives. 

Carl Tinnion (YWAM Harpenden)
Carl has worked for YWAM for 22 years, initially as a Church and Missions link worker and youth pastor, where he developed a scalable youth church model in collaboration with churches. He has travelled to over 40 countries focusing on missions, training and mercy ministries, leading three missionary training communities in the process. He holds an MA in Applied Theology and Reflective Practice, lecturing in YWAM's University of the Nations on Missiology and the Character and Nature of God. He served as the National Leader for YWAM England for 6 years and is currently based out of YWAM Harpenden as the Campus leader and one of the European Co-ordinators for YWAM regionally. More recently he started a ministry in Christian Storytelling within diverse local communities, combining his love of culture, creativity and communication. He runs a catering business on the side and also has an art studio where he loves to paint.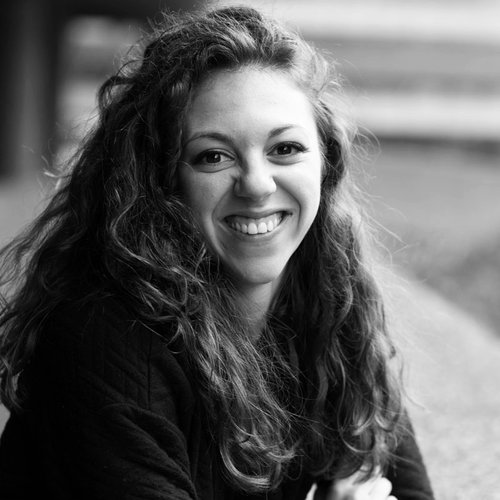 Erena Bordon-Sanchez (Guest Speaker)

Graduating from Trinity Laban Conservative of Music and Dance, Erena founded The Natasha's project in 2013.  An international contemporary dance/physical theatre company which aims to use dance to inform and equip the public about Human Trafficking in Modern Day Slavery and support survivors through creative means. It was founded on the belief that nothing is too big for God, not even human trafficking, and to encourage others to join the fight to end this injustice with whatever gift or tool they have.  The Natasha's Project uses dance to speak, reach, inform, impact and inspire people of all ages and nationalities to see modern day slavery come to an end. Erena also performs as a freelance dancer.

John Featherby (Guest Speaker) 
John is the Founder of Shoremount, a consultancy restoring joy, meaning and freedom to the workplace. He is a Founding UK member of the global BCorp movement; Senior Advisor to FTSE change initiative Blueprint for Better Business; and Investment Committee Member for Resonance's multi-award winning impact funds. He contributes to a number of conversations of change amongst people with a public profile. He was once in real estate and corporate finance. He is most at home in the countryside. Father to four; husband to one.

Quintin Lake (Guest Speaker) 
Quintin is Co-Founder of Fifty Eight, who partner with organisations to address modern slavery in global supply chains through research, training and development of technology solutions. As Fellow of Hult International Business School, he leads studies into Corporate Leadership on Modern Slavery. He serves on the advisory board of a number of charities. He started his first business, a leading New Zealand internet and data-centre service provider, at 15 years old. He is passionate about the role of business in providing decent work and quality of life for people. He holds an MBA from Ashridge Business School. For many years Quintin worked with YWAM. He lives in the UK with his wife and 3 daughters.

Keri Fishlock (YWAM Harpenden)
Keri began his career as a project engineer in the UK water sector but has been part of YWAM since 2007. He has a BEng, Mechanical Engineering and an MSc, Engineering For (Community) Development. Keri has a passion for Biblical Worldview and seeing Christians engage with communities in ways that bring genuine transformation. He is part of the training leadership team at YWAM Harpenden and teaches on Biblical Community Development. Keri is married to Angie from Colorado. They have three children: Jonathan, Riley and Emma.
When & Where

YWAM Harpenden
6 Highfield Oval
AL5 4BX Harpenden
United Kingdom


Friday, 25 May 2018 at 16:00

-

Monday, 28 May 2018 at 12:00 (BST)
Add to my calendar
Organiser
YWAM is an international, interdenominational, intergenerational movement of passionate followers of Christ.  We seek to make a difference in this world and honour Jesus by loving his people in elaborate and practical ways. From giving a meal and clothes to a refugee to helping rescue a trafficked person or training up the next generation of tech entrepreneurs in a developing nation.  
SPONSORS AND PARTNERSHIP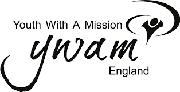 We in YWAM England want to play our part in seeing a new wave of British missionaries going out across the world with the love of Jesus as well as seeing community and societal transformation in our own nation. YWAM England seeks to follow the command of Christ in Matthew 28 to go and make Followers of Jesus amongst all nations and peoples – to know God and make Him known. 

The UofN is unique in its international missionary training scope with school locations in 160 nations and at 600 locations on all continents.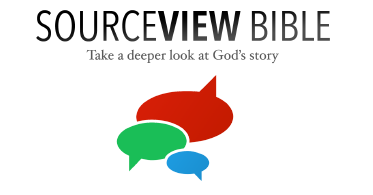 The SourceView Bible app is not just a digital version of the printed Bible. It is an entirely new experience. It takes a deeper look at God's story and reveals who spoke each word and to whom they were speaking. 

The goal of TTI is to reveal Christ in all of life and enhance the effectiveness of professionals in all spheres to meet the needs of their communities through their professions. Working from the Books of Moses through to Revelation the Institute seeks an understanding of the Scriptures applied to daily life and work.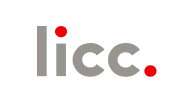 We're dedicated to developing the biblical wisdom, the cultural insights, the stories and the practical ideas that help people live out God's living word creatively, show and share his good news confidently, and make a positive contribution to the places they live, work and play.

We're a community of people who love Jesus and love tech. We're creatives, developers, designers, entrepreneurs, ideators and innovators. We gather often to encourage, inspire and spark serendipity. So, whether you crunch data, grapple with code, place every pixel or love casting vision, there's a place for you to come, learn, grow, make friends, network and have fun.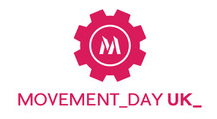 Movement Day is a unified approach by many different organisations, networks and churches. At it's heart are the numerous unity movements forming in cities and towns among church and sphere leaders. Alongside these major groupings are individual organisations and people who have a heart to see their town or city significantly changed. They are people working for social justice, feeding the poor, serving as street pastors or community chaplains, running groups for children, young people and the elderly. They can serve as hospital porters or chief executives but their passion is the same, to make a difference for the people they serve and the place God has embedded them into.