Description
Are you looking to build an employee engagement strategy that sticks? Wanting to build a communications strategy that works? Want to make sure that your employees feel truly recognised?
Join Reward Gateway's Debra Corey as we dive into the burning topics of Employee Engagement in Australia's first Engagement Excellence Masterclass series.

Debra Corey, RG Group Reward Director and co-author of Build It: The Rebel Handbook for World-Class Employee Engagement will be in Melbourne and Sydney conducting masterclasses, sharing her innovative and rebellious approach to changing the way we engage our workforce and drive business results.
Join Debra for one of her masterclasses as we delve into the area of The Engagement Bridge™ Communication and Recognition as well as a panel discussion and drinks as we hear from 3 HR Rebels;

Torsten Becht, Executive Manager - Benefits & People Experience from Suncorp, will share learnings from the recognition transformation that he was a part of at the organisation. Under the banner of "One Suncorp", Becht led the project to implement a centralised recognition program designed to address cultural silos and unite 12 disparate business units.

As part of Cover-More's global leadership team, Tanya Dawson brings a strong focus on the employee experience. As an engagement champion, she is passionate about delivering people programs that effectively support Cover-More's business strategy and nurture the organisation's unique culture. Tanya has a HR career spanning over 20 years and has worked across industries including insurance, pharmaceutical and media. Her experience covers talent management, developing and implementing culture and engagement strategies, building leadership capabilities, driving performance improvement and change management.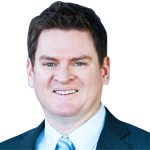 Steve Reid joined oOh! Media as Group HR Director in 2014. During the last few years he has driven a strategic people and culture agenda, focused on building leadership capability, identifying and developing future talent needs and ensuring oOh! continues to build an exceptional culture that engages their people and delivers on their strategy. Previously, Steve spent 17 years in ICT and Financial services, helping build three start-ups in Optus Vision, Orange and 3 Mobile in Australia and managing the people and culture streams of the $4.5 Billion merger between Vodafone and Hutchison. He spent 3 years as General Manager, HR at Vodafone before moving to Bankwest as Head of HR and Organisation Capability.