Description
Having a website is a must for any business, but do you know how to get the most out of your website?
Whether you have a website already, or are looking to build one soon, this session will give you the tools, and strategies to get the most out of your website.
You will leave the session with a 'to do list' of tasks that you can use to improve your website, and key things to think about if you don't yet have one.
Suitable for: Small businesses, sole traders, people looking to start their own business, or people who are running a business part-time alongside existing employment. It doesn't matter if you already have a website or not.
Takeaway: Key points you can action straight away on your own website. The overall aim is to get you thinking as potential clients using the website. It will also include some general housekeeping tips too.
---
This session will be delivered by Riot & Rebel, a web design studio based in the heart of Manchester with over 15 years of professional web design experience.
After toying with the idea of starting a web design agency for several years, Co-Founders Louise and Alex finally decided to take the leap in late 2018. They've both been working in the creative and web industries for the past fifteen years and during this time held positions at every level within a digital agency, working on thousands of websites and helping customers achieve their goals and grow their businesses.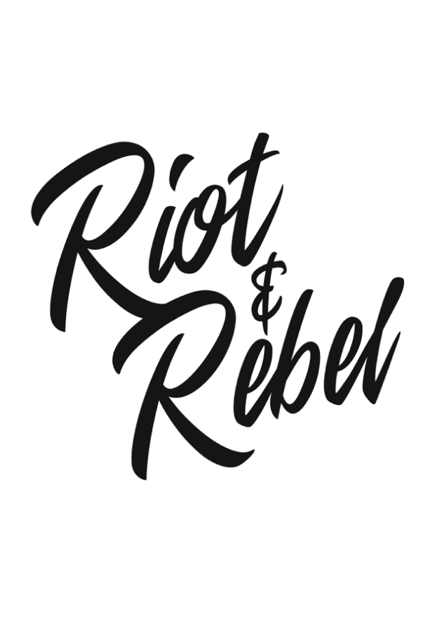 ---
Please ensure you bring some form of photo ID with you and visit the check in desk upon arrival to the first floor of the branch
If you have any accessibility needs that you'd like us to be aware of, please contact lloydsmanchesterflagshipevents@lloydsbanking.com

Eventbrite is a third party application. This means it is not owned or operated by Halifax/Lloyds Bank. If you use this application you must sign up to EventBrite's Terms of Service and Privacy Policy and do so at your own risk
Using EventBrite is subject to EventBrite's Terms of Service, Privacy Policy and Cookie Policy. You can review your marketing preferences by logging in or signing up and then logging in. You should then click on Account and select Email Preferences
As the event organiser, we use your data to record your registration for the event, contact you regarding the event e.g. email reminders and to request feedback. We do not use your data for any other purpose
The views and opinions expressed in this event are those of the presenters and do not necessarily reflect the views and opinions of Lloyds Banking Group. While all reasonable care has been taken to ensure that the information provided is correct, no liability is accepted by Lloyds Bank for any loss or damage caused to any person relying on any statement or omission. This is for information only and should not be relied upon as offering advice for any set of circumstances. Specific advice should always be sought in each instance
If you have any questions regarding this event, please contact our Local Event Manager at lloydsmanchesterflagshipevents@lloydsbanking.com
Lloyds Bank plc. Registered Office: 25 Gresham Street, London EC2V 7HN. Registered in England and Wales no. 2065 Lloyds Bank plc is authorised by the Prudential Regulation Authority and regulated by the Financial Conduct Authority and the Prudential Regulation Authority under registration number 119278. Mental Health UK. Registered Charity no. 1170815