Engaging learners online? ... an opportunity to talk about practice and problems ... with Emmajane Milton and Neil Mosley
About this Event
Mae pob un ohonom yn dymuno cael dysgwyr sydd yn ymgysylltiedig - sydd yn cyfrannu, yn rhannu yn ystod trafodaeth, yn gofyn cwestiynau ac yn cymryd rhan mewn gweithgareddau gyda brwdfrydedd a bwriad. Yn aml, ceir nifer o ffactorau a rhwystrau wrth feithrin amgylchedd fel hyn. Egwyddorion ac ymarferion perthynol i:
cyfathrebu effeithiol
gosod disgwyliadau clir
modelu
adborth
creu cymuned ddysgu
creu amgylchedd cefnogol
cymhelliad
Mae rhoi'r cyd-destunau penodol hyn ar waith yn haws dweud na gwneud, yn enwedig os yw'r cyd-destun yn ddeinamig ac anghyfarwydd, fel addysgu ar-lein.
Yn y weminar yma, rydym yn eich gwahodd chi i anfon eich cwestiynau atom o flaen llaw ac iddyn nhw roi'r ysgogiad ar gyfer ein trafodaeth gyda chithau. Gobeithio bydd hyn yn creu amgylchedd cydweithredol i ni allu meddwl yn arloesol ynglŷn â'r heriau a chwilota datrysiadau posib.
We all want learners who are engaged – who participate, contribute, share in discussions, ask questions and undertake activities with intent and enthusiasm. There are often many factors and obstacles to engendering an environment like this. Principles and practices related to:
effective communication
setting clear expectations
modelling
feedback
creating a learning community
creating a supportive environment
motivation
Applying these to specific contexts is easier said than done, especially if the context is dynamic and unfamiliar, like teaching online.
In this webinar, we're inviting you to send in your questions in advance to provide the stimulus for our discussion with you. This will hopefully create a collaborative environment for us to think innovatively about the challenges and explore potential solutions.
This webinar will take place on Zoom, a link will be sent to you one day prior to the event.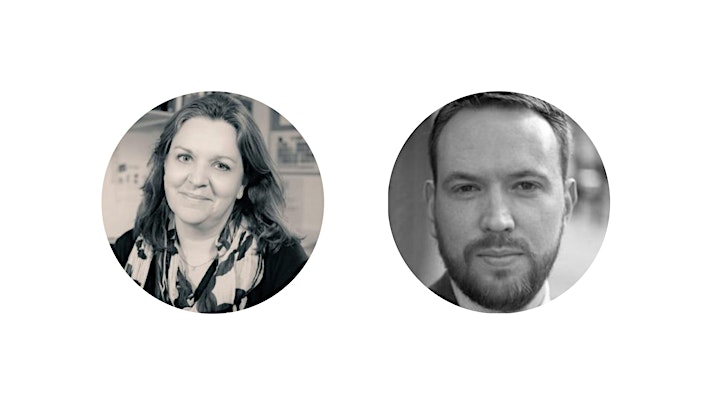 Addysgwr yw Emmajane Milton, sydd wedi addysgu yn helaeth ac wedi arwain ymarfer addysgol mewn ysgolion ac Addysg Uwch ac sydd nawr yn Gymrawd Addysgu Cenedlaethol ac yn gadeirydd IPDA Cymru.
Emmajane Milton is an educator who has taught extensively and led educational practice in schools and in Higher Education and is a National Teaching Fellow and chair of IPDA Cymru.
Mae Neil Mosley yn ymgynghorydd dysgu digidol ac yn ddylunydd sydd wedi gweithio gydag addysgwyr i'w helpu i ddatblygu eu hymarfer mewn dysgu ar-lein ac i ddylunio cyrsiau a rhaglenni ar-lein a chyfunol.
Neil Mosley is a digital learning consultant and designer who has worked with educators to help develop their practice in online teaching and to design online & blended courses and programmes.