Engaging people: management and development skills | Half-day training work...
Sales Have Ended
Ticket sales have ended
Sorry, tickets have now sold out. Please join the waiting list and we'll be in touch should a space become available.
Sales Have Ended
Ticket sales have ended
Sorry, tickets have now sold out. Please join the waiting list and we'll be in touch should a space become available.
Description
Do you want to boost your people management skills? Tailored specifically to the design industry, this workshop covers the fundamental skills and knowledge that you need to manage and develop your staff effectively and achieve better results within your team.

We know that well-managed people are happier, more productive, and stay in their jobs for longer. So what does it mean to be a good manager, and how could you accelerate your journey towards excellence?
At this solution-focused and practical half-day workshop, leadership and coaching expert Hilary Gee, will draw on his extensive experience and yours to explore the use of different management styles and behaviours. He'll equip you with confidence, tools and techniques so you can develop greater clarity, engagement, creativity and commitment in your staff to maximise your team's potential.
This workshop will cover:
Planning and envisioning your management aims.
Engaging people for commitment - rapport, relationships and motivation.
Improving teamwork - how to build a vision for successful teams.
Defining goals and targets for clarity, motivation and commitment.
Delegating successfully - getting it right and some pitfalls to avoid.
Fundamentals of coaching and feedback to develop people and performance.
Delegate feedback:
'An effective and engaging course, from which I took away a number of useful tips.' Clare Wadham, Account Manager, Front Page
'Hilary distilled an enormous amount of brilliantly useful information in to a clear, enjoyable and memorable afternoon.' Samantha Hudson, Talent & Development Manager, Dragon Rouge
'Hilary created a really relaxed and comfortable environment in which to participate. I felt very inspired afterwards and keen to share what I learnt with other managers in the business.' Katie Park, Account Director, Totality

Speaker
Hilary Gee, MA (Cantab), Exec MBA, MCMI, FRSA, Executive Coach, Leadership & Teamwork Developer, Inspiring Change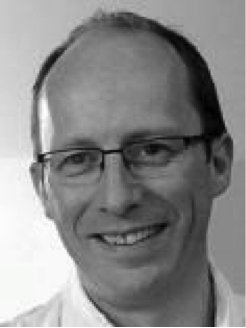 Hilary's approach to developing people is insightful, inspiring and solution-focused, using various tools & techniques to support and challenge learning for practical application. He works pragmatically with people and teams to develop insight, vision and commitment to develop realistic plans for activities and behaviours to increase success.
Hilary has a CMI award in coaching and mentoring, is a certified NLP Practitioner, and is a Lead Coach at London Business School. His is also a leading performance development consultant for a number of other consultancies and organisations. With over 25 years of experience in coaching, management, business, teaching and training and accredited in various psychometrics and 360 degree feedback, Hilary is able to bring real business, psychological and personal insight to life in very powerful ways.
Hilary's coaching experience spans a wide variety of people and teams including CEOs, senior managers, entrepreneurs, as well as other trainers and coaches. He works across many sectors including consulting, FMCG, education, banking and insurance, fashion, engineering, professional services, publishing, retail, as well as various other private, public and not-for-profit organisations. He has worked in the UK, Germany, France, USA and Chile and with leaders from every continent.
Additional information
Prices include VAT.
*DBA member traveller rate:
To make our workshops more accessible to those based outside London, we are offering a discount to individuals whose offices are located more than 60 miles from the DBA office (EC1V 9HX). If this includes you, please book using the rates above. We will then contact you to verify your postcode.
To see if your office is located more than 60 miles please click here.

When booking please provide the name of the person who will be attending the event - we will use this for their delegate badge and materials.

All DBA events and training courses are subject to standard terms and conditions which can be read in full here.
If you have any queries please email us at bookings@dba.org.uk or call 020 7251 9229.
Event image: © Weerapat | Dreamstime.com