Description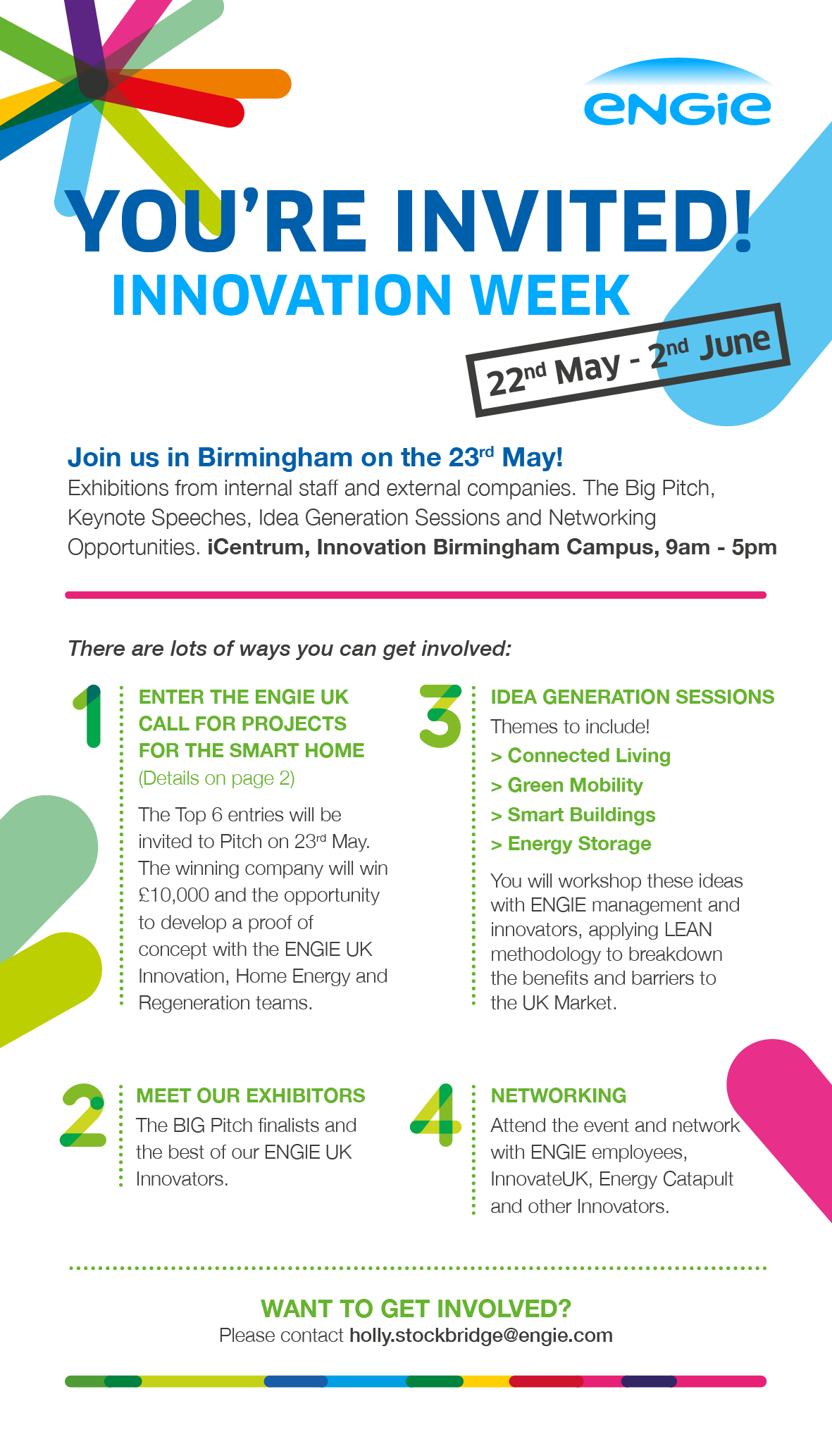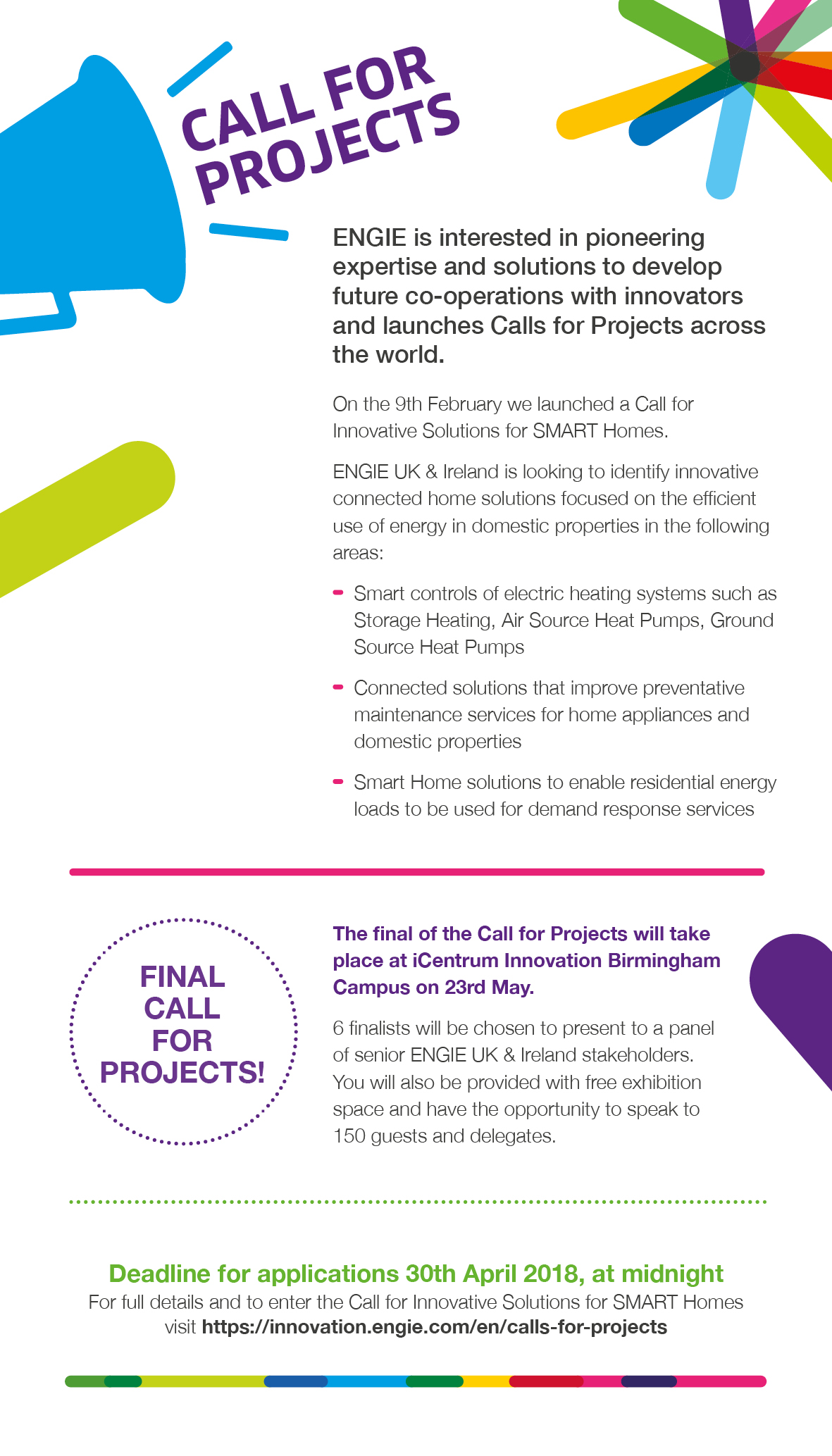 ENGIE Innovation Week Showcase 2018 Event
Wednesday 23rd May 2018 at iCentrum, Innovation Birmingham Campus
Join ENGIE's innovation week (22nd May – 2nd June) at our exhibition of the latest leading and growing innovations for the energy and services industry and a celebration of innovation at ENGIE.
Hear from experts including:
Wilfrid Petrie - CEO ENGIE UK & Ireland

Professor Martin Freer - University of Birmingham

Estelle Blanks - Deputy Director, Innovation SuperNetwork
Agenda:
09:00-09:30 Guest Arrival & Networking
09:30-10:30 Opening Address & Keynote Speeches
10:30-10:45 Tea & Coffee break
10:45-12:15 Innovation Marketplace – Our BIG Pitch Finalists and the best of our ENGIE UK Innovators
12:15-13:00 Lunch & Networking
13:00-13:45 Innovation Workshops
13:45-14:00 Tea & Coffee break
14:00-15:30 The BIG Pitch 2018
15:30-16:00 Drinks Reception starts
16:00-16:30 Awards & Closing Ceremony
17:00 Event closes
This is a ticketed event so if you wish to attend please ensure you register via this invite on Eventbrite! Please bring evidence of your ticket with you.
Looking forward to having an Innovating day with you!