Engineering in the Industrial Strategy – The Fundamental Facilitator - How...
Description
About the seminar*
The seminar will look at the proposed Industrial Strategy which was published in January, and how a new government might use industrial policy to create wealth through the engineering sector. The Industrial Strategy presents an unprecedented opportunity for government to examine the systems in which UK industry operates, and the enabling forces which are necessary for its success. A new Industrial Strategy has the potential to light the touchpaper for UK growth and global success, but only if all the elements form a coherent whole. Panellists will consider the part to be played by innovation, infrastructure, skills, and inclusion & fairness.
This seminar is co-hosted by The Royal Academy of Engineering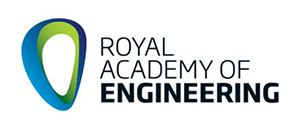 *Please note, UCL students taking part in HtCtW are not eligible to attend the seminar series*
Panel members:
David Evans - Director of Policy and Community,

BCS, The Chartered Institute for IT

Elspeth Finch - Former

UK Innovation Director for Atkins

Gordon Masterton – Chair of Future Infrastructure at The University of Edinburgh
John Perkins – Former Chief Scientific Advisor at the Department for Business, Innovation and Skills (BIS)
Chair:
Hayaatun Sillem - Deputy CEO and Director of Strategy at The Royal Academy of Engineering
A drinks reception will follow the lecture where guests will have the chance to explore the How to Change the World Innovation Showcase.
About the panel
David Evans
David joined BCS, The Chartered Institute for IT in 2006. He is Director for Policy and Community, and founded and chairs the Federation of Informatics Professionals in Health and Social Care. After a physics degree at the University of Southampton, David started his career in IT, then moved into a variety of marketing, communications and policy roles.
He has worked in a range of organisations from technology startups to global technology firm Intel Corporation. David's background covers science and technology, marketing and communications, public policy and politics. In addition to being a Fellow of BCS, he is also a Fellow at the Institute of Directors and of the RSA.
Gordon Masterton
Professor Gordon Masterton, is a civil and structural engineer with international experience in the design and programme management of civil engineering infrastructure. He was appointed to the Chair of Future Infrastructure at the University of Edinburgh in September 2015. Gordon was until his first retirement in early 2015 a Vice President of Jacobs, and was the UK Government's Project Representative for Crossrail (2009-13), the biggest construction project in Europe. He was President of the Institution of Civil Engineers (2005-06) where he introduced the "President's Apprentice" concept which is still thriving and has been adopted by other organisations.
John Perkins
Professor John Perkins was the Chief Scientific Adviser at the Department for Business Innovation and Skills until 2015. Prior to this he was Provost at the MASDAR Institute of Science and Technology, Abu Dhabi, and has held posts at the University of Manchester, Imperial College London, University of Sydney, and University of Cambridge. He has served as President of the Institution of Chemical Engineers and as Vice President of the Royal Academy of Engineering. He has worked in industry for ICI and Shell, and, with colleagues, he was involved in the start-up of two companies (PSE Ltd, ParOS) spun out of Imperial College London. In 2006 he was awarded a CBE for services to science and engineering.
How to Change the World Seminar Series
This seminar series is running in parallel with How to Change the World, a two-week design and problem-solving programme run by UCL's Department of Science, Technology, Engineering and Public Policy (STEaPP) for 750 UCL engineering and management science students. At the Final Showcase, students will pitch 120 ideas for tackling the Sustainable Development Goals to experts from industry, government and NGOs.
Find out more about How to Change the World and other events in the seminar series