Location
HMS Sultan
Military Road
Gosport
PO12 3BY
United Kingdom
This lecture provides an insight into the engineering support for the Carrier Strike Group 21 deployment which covered 43000 nautical miles
About this event
Lt Chris Mullen, HMS Queen Elizabeth Marine Engineering Senior Watch Keeper, will provide a unique insight into the Engineering support that helped the Carrier Strike Group 21 complete a deployment that covered 43000 nautical miles, involved over 3700 personnel, and visited 30 nations including India, Japan, Republic of Korea, and Singapore. CSG21 was hailed as the most significant peacetime deployment in a quarter of a century, bringing together elements of defence, diplomacy and prosperity and flying the flag for Global Britain.
Chris will deliver a 45-minute presentation followed by a Q&A session in the Dreadnought Lecture Theatre.
Refreshments will be provided from 18:00 with the lecture starting at 18:30.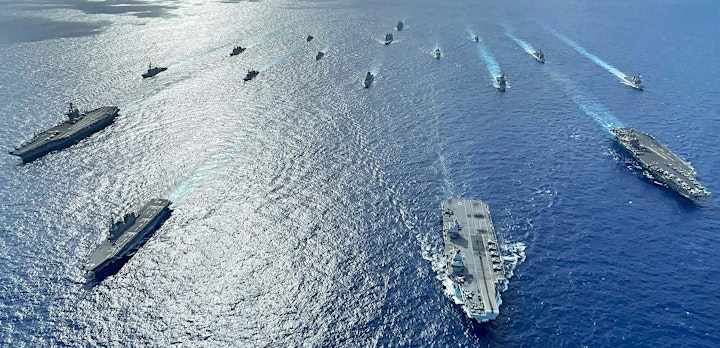 HMS Sultan is a military establishment; all attendees are required to register for a ticket and bring photo ID. There is no restriction on who can attend however you will need to provide some additional information (beyond the usual) for security reasons. Joining instructions will be sent out closer to the event.
This lecture is an in-person lecture only however we do intend to record it.