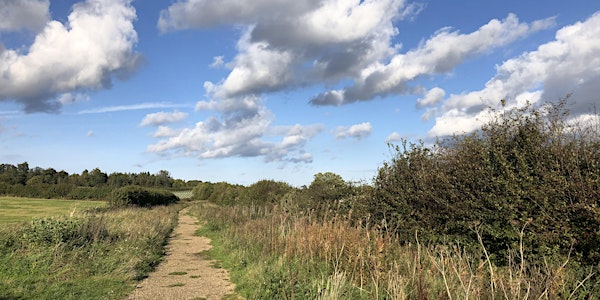 ENGLAND'S WAY - 4-day Walk & Camping Young Adults Pilgrimage to Walsingham
Refund policy
Refunds up to 30 days before event
Eventbrite's fee is nonrefundable.
Come and join our 70-mile trek to England's internationally famous sacred shrine, journeying through summer countryside like pilgrims of old
About this event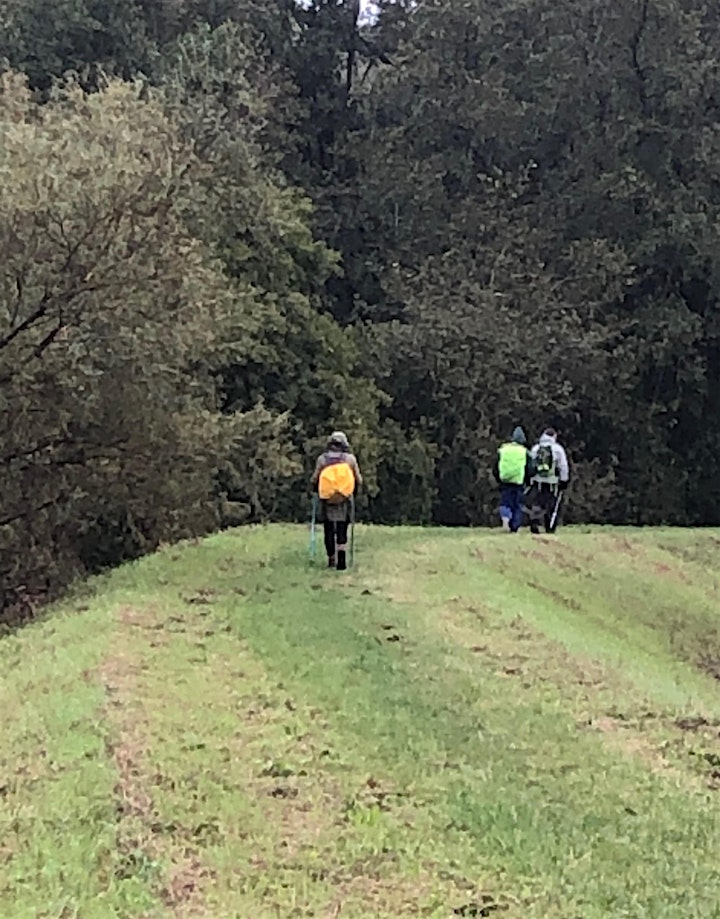 This is a chance to cut loose and carve out some time to walk, think, pray and connect with others and the landscape. Put on your walking boots, blow away the lockdown cobwebs and strike out with us on the ancient Walsingham Way.
The route takes you from Ely's majestic cathedral across the Fens, along the Little Ouse river and through some of Suffolk and Norfolk's historic market towns and villages, past rolling fields, Thetford Forest, medieval castles, chapels, heathland and monastic ruins. In some sections we'll be travelling down country lanes and roads, and at other times making our way together along the original pilgrims' pathways.
Walsingham has become known as 'England's Nazareth' and is a place of grace and healing prayer, as well as reconciliation. In the Middle Ages, Walsingham ranked among the four pre-eminent Christian places of pilgrimage, along with Jerusalem, Rome and Santiago de Compostela. It is the only one of these that is dedicated to Mary, the mother of God. King Henry VIII made his own special journey to reach it, walking barefoot for the final part of the way, called the Holy Mile (shown under blue sky in the top photograph).
In a 30-strong group of young people we will cover a distance of roughly 20 miles each day. As a Catholic pilgrimage group, open to all, we will be praying and stopping for Mass and other devotions en route. We will arrive on Saturday morning at the Slipper Chapel in time to join the Pilgrims' Mass at Walsingham's beautiful basilica, which has been called by Cardinal Vincent Nichols 'the epicentre of faith' in this country.
Nights will be spent camping together, breakfast and supper will be provided each day. Walkers will get together for an outdoor celebration in Walsingham on their final evening, which will coincide with the setting up of events for the 2021 New Dawn conference at the Shrine, to be livestreamed. On the Sunday morning, our pilgrims attend a final Mass together, and there will be an opportunity to explore the medieval Abbey (Priory) Grounds and visit the site of the original Holy House.
Date - We will meet at Ely Cathedral on Wednesday 28th July 2021 at 8am. The pilgrimage ends on Sunday 1st August 2021 at 12.30pm.
Ages - Walkers are aged 16-35 years old (with limited capacity for walkers aged 16-18, so if you are under 18 please book early).
Cost - Registration for the pilgrimage costs £50 per person (plus Eventbrite's £2.69 service fee) and will cover the daily suppers and breakfasts we provide, plus a contribution to campsite costs.
Booking - We need to have received your registration form and payment by Sunday 18th July 2021.
Further information and FAQs -
How are the camping and walking on ENGLAND'S WAY going to be Covid-safe? If the Government's roadmap goes to plan, all restrictions will have been lifted by the start of the walk. Even if it turns out there are still some restrictions in place, we are confident we can do the walk and camp safely, e.g. by walking two metres apart and allowing only one person per tent. In the unlikely event of tighter national restrictions being imposed, we would cancel and payments would be refundable.
How many miles will we be walking and what is the itinerary? The journey is about 70 miles : Wed 28th July, Ely to Brandon (22 miles), Thurs 29th July, Brandon to Swaffham (20 miles), Friday 30th July, Swaffham to Fakenham (21 miles), Saturday 31st July, Fakenham to Walsingham (5 miles).
Who is leading the Walk? The walk will be led by members of the Radio Maria England team and the Diocesan Youth Service, who know the geographical route and have prior experience of organising walking pilgrimages. For those aged under 18, there will be designated leaders who have received appropriate training, and have completed a Disclosure and Barring Service(DBS)check, in accordance with Diocesan Safeguarding policy.
Is there a support vehicle? We will bring a support vehicle with us (or nearby when walking off road), which can transport your tent and luggage, and also transport you at times you find you can't walk as far as you thought you could! The support vehicle will also carry water and a first aid kit.
Can I do one or two days, rather than the whole thing? This will depend on how many people are doing the whole thing, when you are able to join, and the capacity of the camping area for those nights. Please get in touch (prior to registration) to discuss this further. We would encourage you to join us for the whole thing, for the best experience.
Can my family walk with me? Sadly, we are limited on numbers, and want to prioritise young people under 30 years old. However, we would love family members to join for our celebration evening in Walsingham on July 31st, or for our final Mass the following morning.
Where are we camping? We have secured areas to camp, some of which are not commercial campsites, including sports grounds. Usually we will be the only group camped there. Facilities will be basic...but that adds to the sense of pilgrimage!
Do you provide tents? We do encourage you to bring your own tent. However, we have a limited number of basic tents available to borrow, on a first-come-first-served basis, and if there is a high demand we may need you to share (if Covid regulations permit).
Can I share a tent? You are welcome to share with a friend (Covid restrictions permitting) as long as males only share with males, and females only share with females. For safeguarding reasons, we are unable to allow under-18s and over-18s to share, unless they are family members.
Do I have to carry my tent and luggage? It's up to you! The support vehicle can transport your tent and luggage if you prefer.
What is included in the registration fee? This will include a basic breakfast and evening meal each day, and a contribution to the camping areas. We ask each pilgrim to bring enough money to cover snacks and their own lunch which can be purchased from convenience stores on the route.
Can I be sponsored? You are welcome to ask your friends and family to sponsor you, with money going to Radio Maria England, and we can send you a sponsorship form. However the purpose of the walk is primarily a pilgrimage, and there is no obligation to be sponsored.
If I have further questions who do I contact? You can contact Hamish MacQueen, Director of Diocesan Youth Service, by emailing dys@rcdea.org.uk or telephoning (07812 004934)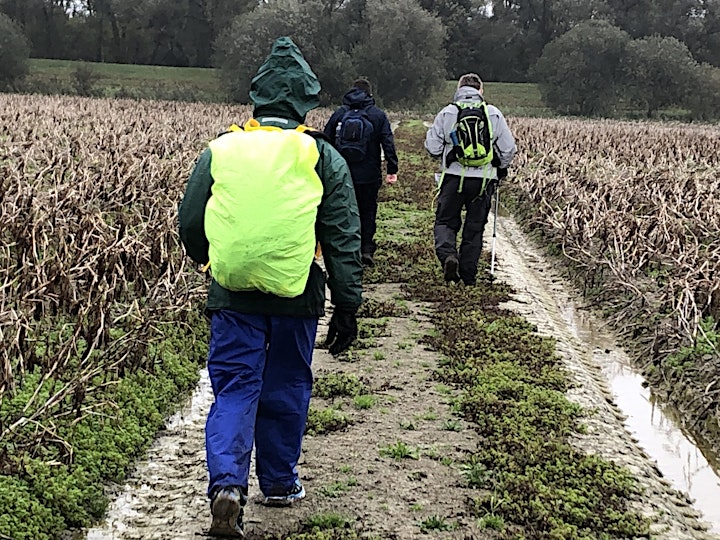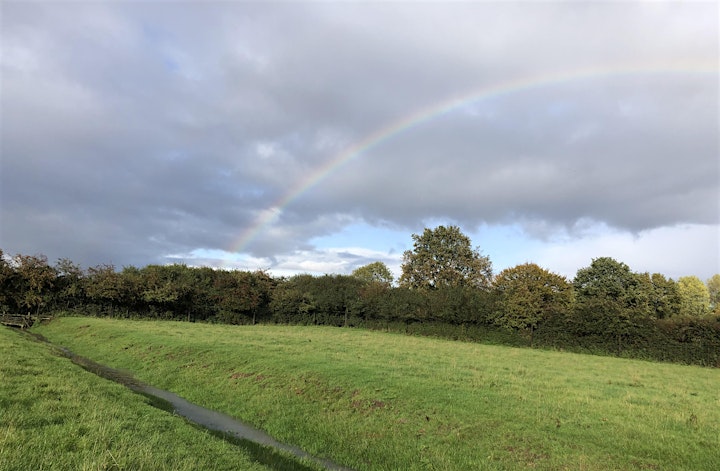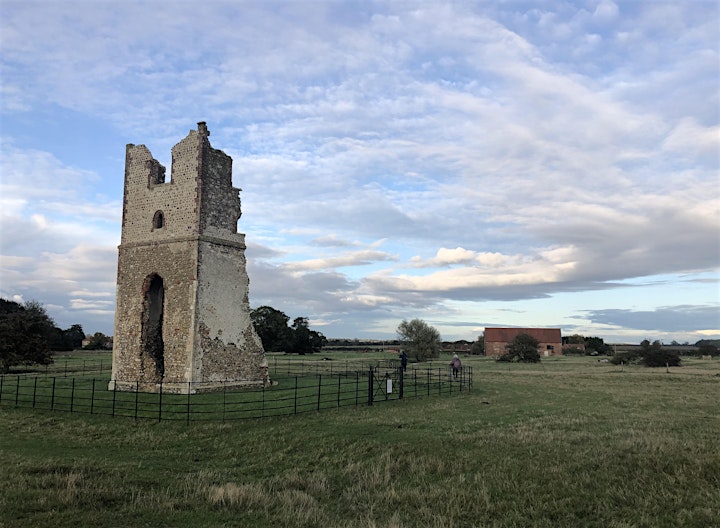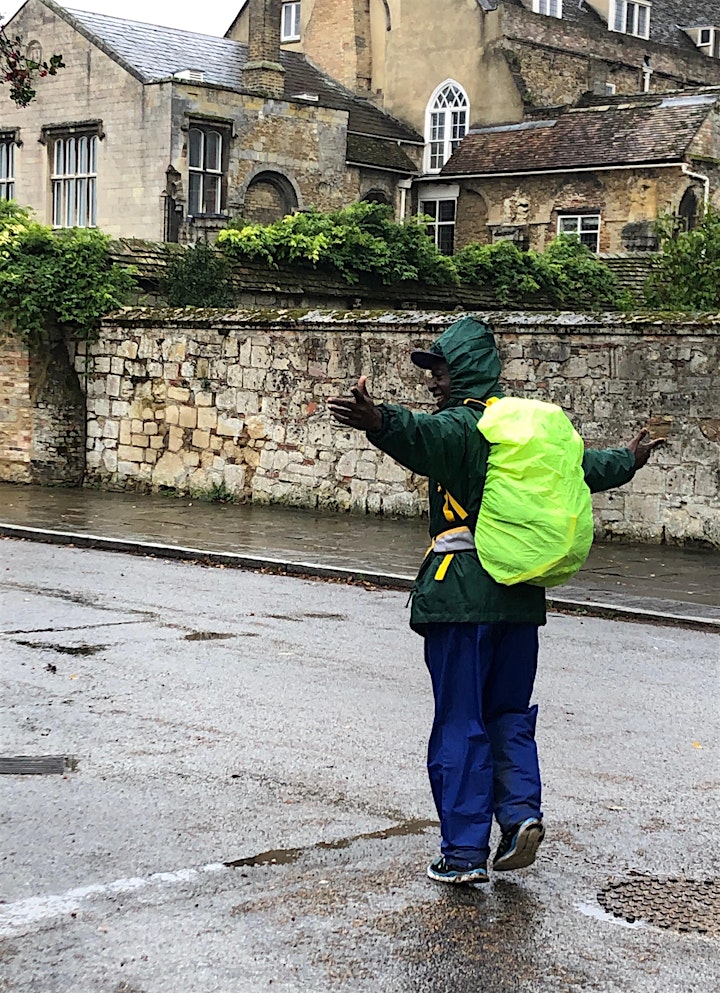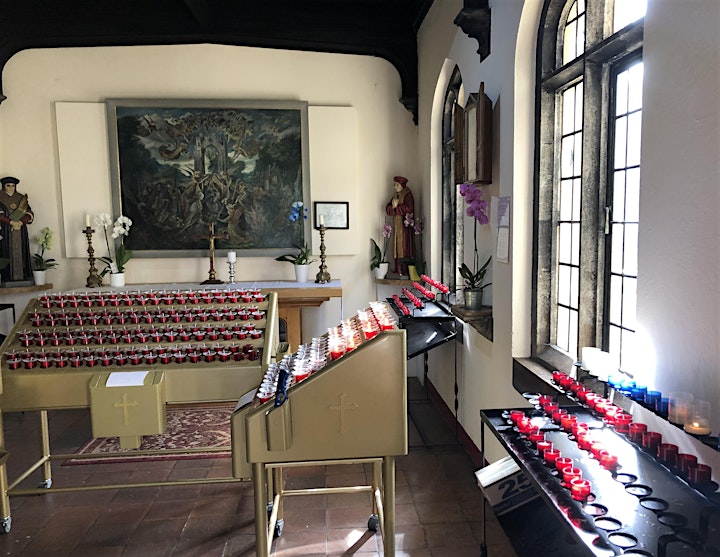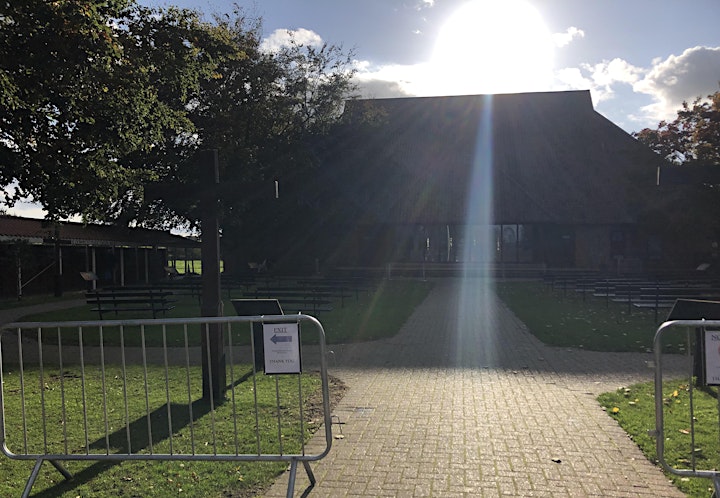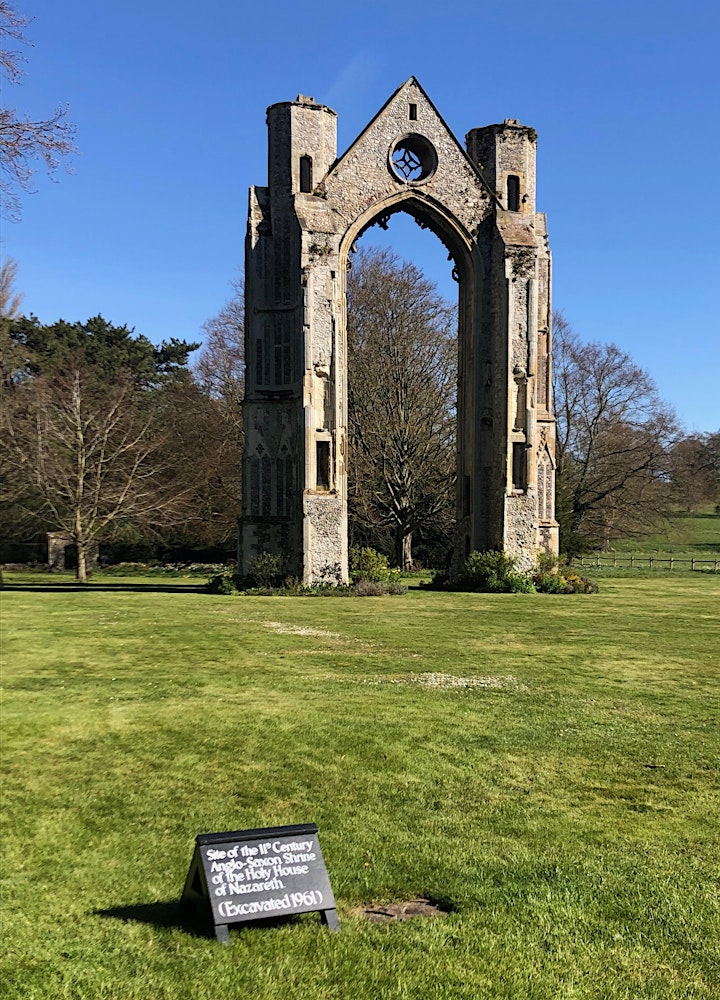 If you've been longing for a bit of space, and just some time to think, then this walk along the ancient tracks of England's Way may well help clear your mind.
You might never have been a pilgrim before, and be wondering what joining this journey could offer you at this stage in your life. There's only one way to find out.
Come and see!